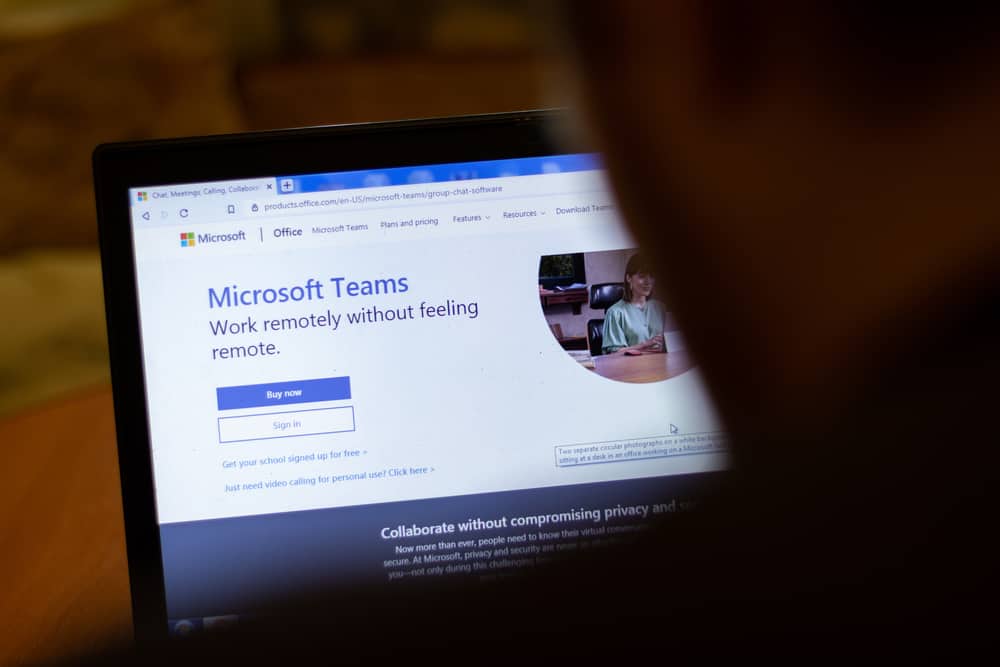 When working with Microsoft Teams, there are plenty of features that you can utilize to achieve more functionality. When you don't understand how to use these features, you will miss out on utilizing Microsoft Teams to its maximum.
You must have noticed that different tabs appear at the top when you open a Microsoft Teams channel. What are these tabs, and why do you need them?
Microsoft Teams has a few default tabs you can use to simplify your work. According to Microsoft Teams, tabs are webpages embedded with the platform and act as HTML tags pointing to given domains. Tabs in Microsoft Teams act as shortcuts that allow quick access to different applications or files when using Microsoft Teams. You can use the default tabs or create custom tabs for your specific needs.
This guide will help you understand what Microsoft Teams tabs are. We will understand tabs in Microsoft Teams, discuss the default tabs, and see how to create custom tabs. Let's dive in!
What Are Tabs in Microsoft Teams?
When you open a channel on Microsoft Teams, you will notice that you have different tabs at the top, such as Posts, Files, and Wiki. These are examples of tabs in Microsoft Teams. Tabs is a built-in feature in Microsoft Teams that acts as a quick way of accessing different apps or files in a channel.
When you have applications, such as MS Word, frequently used by the team, you can add them to tabs to make it fast to access and utilize the given app. Whether you use Microsoft Teams on the browser or the desktop, tabs will appear at the top of the main window.
Default Microsoft Teams Tabs
Microsoft defines tabs as the web pages embedded in Microsoft Teams. The web pages act as tags pointing to different domains. Microsoft Teams has three default tabs; Posts, Files, and Wikis. You can't remove the "Posts" and "Files" tabs, but you can delete the "Wiki" tab.
Posts – This tab is mainly used as an announcement board. It's where you can share any updates, news, questions, or comments regarding the channel members of your team. Conversations in the channel can be accessed in the Posts tab.
Files – This tab is meant to act as a space where you store or access files. All files in the Files tab can be organized into folders for easy access.
Wiki – This tab acts as a text editor, such as a Notepad. You can use it to write or divide your content into sections. You can use this tab for your FAQs, channel rules, guides and instructions, objectives, reminders, etc.
How To Create a Tab in Microsoft Teams
Creating custom tabs in Microsoft Teams is a straightforward thing. Microsoft allows users to create any custom tab. You can create an app or file tab. It all depends on your goals. We will see how to create the two.
Creating an Application Tab
Open your Microsoft Teams application.
Navigate to the channel where you wish to create the tab.
At the top, click the plus sign on the right side of the default tabs.
Select the app you wish to create a custom tab for.
Once the app has been added as a tab, whenever you wish to open the application, click on the added tab to open the application.
Creating a File Tab
Suppose you have a file in the Files tab that you keep accessing frequently. You can create a tab for the particular file to make it easily accessible to everyone. Let's see how to create a file custom tab.
Open the "Files" default tab.
Find the particular file you wish to create a tab for it.
Click the three dots next to it.
Click the "Make this a tab "option on the menu that appears.
You will note that a new tab will be created at the top with the file name you wish to access quickly.
Conclusion
Tabs are a way to access something in Microsoft Teams quickly. This post has explained Microsoft tabs and how to create custom tabs for your convenience.