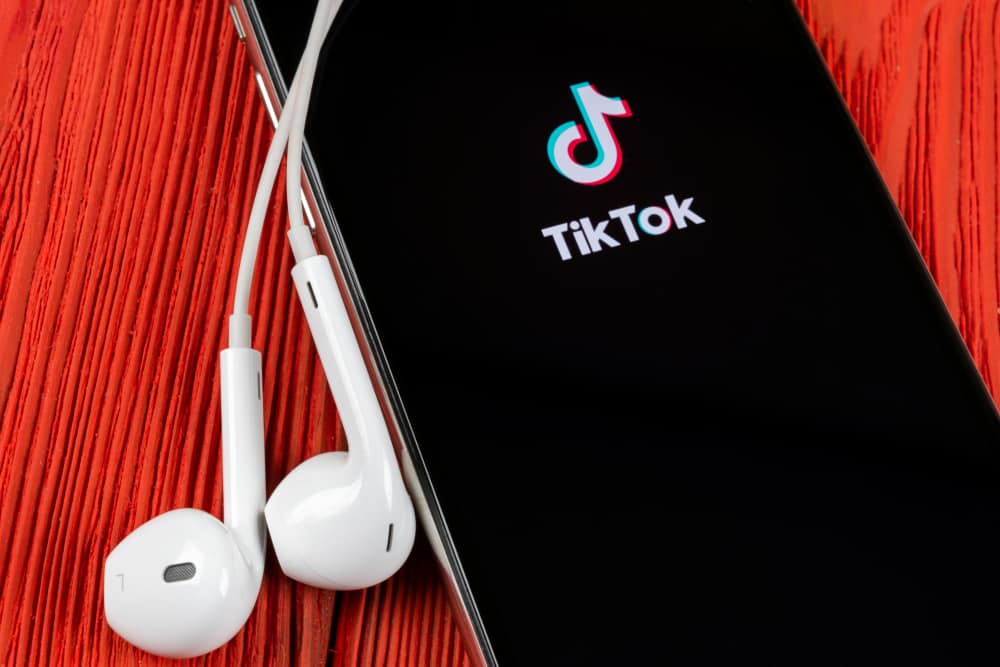 More than 1 billion users in over 150 countries use TikTok. Because of its hundreds of filters and effects, many people use TikTok's camera over their phone's camera.
Zooming is an essential feature while recording TikToks. So, how to zoom in on TikTok?
You can zoom in on TikTok by applying the "Zoom" effect while recording a video from the effects section. You can also zoom in manually by dragging your finger up while recording.
There are many uses and trends of the "Zoom" effect on TikTok, for example, a face zoom or a slow zoom. Let's explore the different methods of zooming in on TikTok extensively. 
Method #1: Zooming In on TikTok Using an Effect
TikTok has many effects and features designed to enhance your editing experience and give you the best video outcome. One essential filter that every TikTok user should know how to use is the "Zoom" effect on TikTok. 
There are several ways to zoom in on TikTok, and you can choose what suits you the best. 
Here's how you can zoom in on your TikTok videos:
Open the TikTok app on your mobile device.
Tap the "+" icon at the bottom.
Tap "Effects" on the bottom left of the screen.
Scroll or search to get the "Zoom" filter and select any filter that suits you.
If you can't find the zoom filter by scrolling, TikTok has a search bar to make navigation easier. You can tap on it and search for the filter of your liking. 
Using the zoom effect would give a smoother zoom-in on your TikToks for an amateur videographer.
However, if you want to apply the zoom feature on TikTok without using the filter, there is also a way to zoom in manually. 
Method #2: Zooming In on TikTok Manually
Although the filter gives the edited video a flawless finish, you can still choose to zoom in manually. The effects won't be as refined as the filter, but it will get the job done much quicker. 
Follow these steps to zoom in manually:
Open the TikTok app on your smartphone. 
Tap on the "+" sign at the bottom.
Start recording by tapping and holding the record button.
Drag your finger up the record button to zoom in and down to zoom out.
When you're done recording, click on the tick box appearing on the right side of the screen to save your video. 
How To Zoom In A Pre-recorded Video?
Fortunately, you can also zoom in on your pre-recorded videos. Here's how you can zoom in on a pre-recorded video:
Open the TikTok app and log in.
Tap on the "+" sign at the bottom.
Tap the "Upload" button on the bottom right of the screen. 
Select the video you want to upload from your gallery. 
Click on "Effects" on the right.
Select "Visual."
Apply the "Zoom" effect.
There you have it! Now you can apply the zoom filter on any video you want, whether it's a new recording or something you have made before. 
Can You Zoom In on Other People's TikToks?
Do you ever wish you could pinch your fingers in and out to zoom in on some of the content you see on your page? Some details require that minute attention, but sadly, TikTok won't let you do that.
However, recently some users have taken to social media and talked about how they have access to the feature that lets you pinch on the screen to zoom in, just like you would on photos on Instagram. 
While many report that they have unlocked this much-needed feature, others claim they do not have access to any such thing. Is the feature even real?
There's no way we can tell for now. However, if it's true, there's a possibility that it's being tested on a select few before becoming available for everyone.
Ensure your app is updated to check if you have been given this new zoom-in feature. 
Conclusion 
TikTok gives its creators all the tools to make editing quick and fun! With hundreds of quirky filters and handy features already in the archive and more coming on the way, TikTok wants to ensure you keep creating and posting.
In just a few simple steps, you can take the quality of your video up a notch by applying the zoom feature. So, what are you waiting for?
FAQs
What is the Face Zoom on TikTok?
Face Zoom is one of the many Zoom filters under the Effects section. Other Zoom filters include Slow Zoom, Smooth Zoom, and more. They can be applied the same way the Zoom filter is applied. Play around with these and see how you like them!
Can you zoom in on TikTok videos on the For You page?
Unfortunately, as of now, TikTok has not released a feature that lets users zoom in on other people's posted content. You'll have to wait for that one. However, you can always screen record or save their TikTok to zoom in on it later.
Why can't I zoom in on someone's TikTok?
The zoom feature is only for the videos you record or upload from the gallery. Unfortunately, there is no way to zoom in on other users' videos on TikTok. However, some users have reported suspicious activity regarding this unreleased feature. Keep your TikTok app updated, and wait for any news on this.