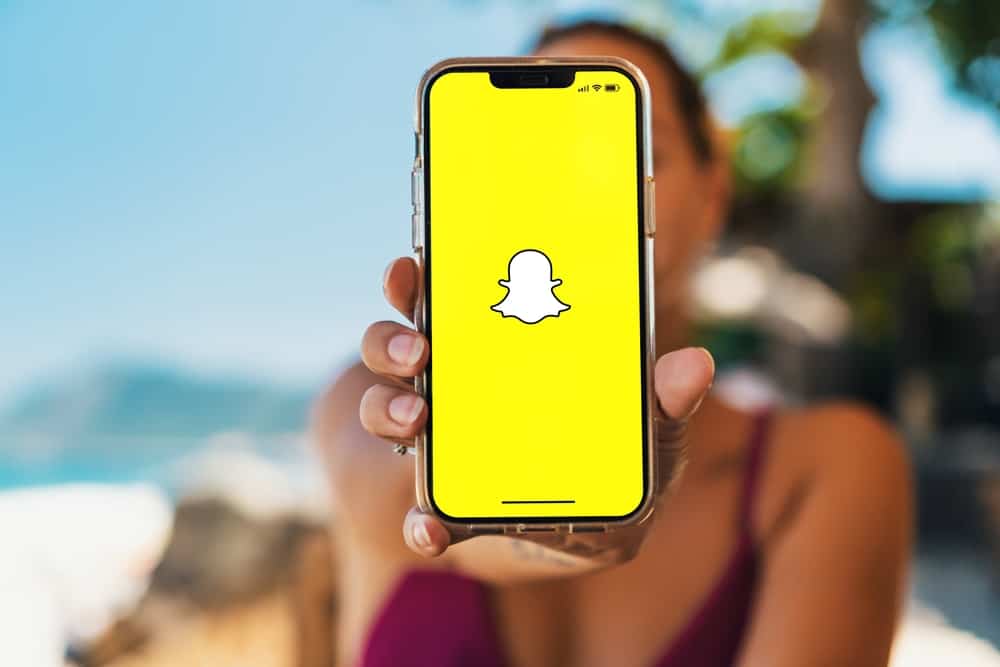 Snapchat is more than just a platform for sharing filters and snaps. Unlike other platforms, Snapchat has the most conducive room for flirting with your crush, and if they are on Snapchat, you can easily use the Snapchat features to flirt with them confidently. All it takes is understanding your crush and creatively using what you know about them when flirting, ensuring you get their attention.
To flirt with your crush over Snapchat, start by adding them as your friend and message them to add you back. Once you are Snapchat friends, the trick to flirting is how you present yourself. Take the best selfies, create adorable snaps, make jokes, start a conversation, ask questions, focus on them, be confident, don't overdo it, don't quickly get freaky, etc.
We will discuss the main tips to follow when flirting over Snapchat. We will focus on the dos when flirting while mentioning what to avoid. That way, you will have an arsenal of ideas for tackling your flirting with your crush and managing your flirting correctly. It's time to flirt!
Should You Flirt Over Snapchat?
Snapchat is a platform loved by teens for the many features it offers, from filters to voice changers. Unlike other social media platforms like Instagram, which are full of brands and people sharing their daily activities, Snapchat gives you a chance to flirt effortlessly.
The beauty of flirting over Snapchat is how its features make flirting easy, you can easily create a snap video of yourself and your pet, change your voice, add various filters, etc., and all these help spice your flirting time.
The bottom line is that Snapchat is excellent for flirting. The disappearing message feature adds to your confidence in flirting as it guarantees your safety and privacy when sharing snaps. So, if you have a crush you want to flirt with, Snapchat is the perfect platform to use.
How To Flirt Over Snapchat
Flirting on Snapchat is easy. It depends on your tactics, how well you know your crush, and how best you control your flirting. At long last, you will most likely get the reward in your flirting time. That said, let's dive into the tips on how best to flirt over Snapchat.
Add Your Crush on Snapchat
As obvious as it sounds before you start flirting with your crush, they should be on Snapchat, and you should add them as your friend. Also, consider requesting them to follow you back on Snapchat. When you are Snapchat friends, that gives room for you to start your flirting.
Share Perfect Selfie
Snapchat is an excellent platform for creating adorable selfies with minimal and impressive filters. Here, the trick is to take a perfect selfie. Ensure the lighting is clear, the background is presentable, your face is visible, and you wear your best smile.
Once you have your perfect selfie, go ahead and send it to your crush and add funny comments, such as "I know your day is bright, but there is no harm in brightening it more." Also, ensure you keep the snap private and don't end up sharing the same selfie to your Snapchat story. Make your crush feel valued for being the only one seeing the selfie.
Don't Rush to Share Freaky Pictures
Not everyone is eager to see your nude. So, focus on sharing pictures that focus on your face or body without sending nudes unless you get to that level and only if you are comfortable with it.
If your crush requests freaky pictures and you are not comfortable sharing them, be confident enough to decline politely. It's good to set your ground and boundary.
Reply to Their Story
When your crush posts something adorable, feel free to reply to it. The trick here is to respond to their Snapchat story in a way that sparks a conversation. So, try asking a question about their story for them to start a conversation.
For instance, you can talk about how dope their hairstyle is or ask about the location of the picnic. That way, your crush will start a conversation, which is what you want, right?
Dive Into Their DMs
Sending snaps is excellent and can quickly spark a relationship or bond. However, it would help if you interacted with your crush through words. Ensure you DM your crush but don't overdo it. Be open-minded in the conversation and focus on what they say, especially about themselves.
The trick is to ensure you get their attention by focusing on what they have to say and using it to trigger more explanations. Once you have a basis for what makes them happy, such as hobby music, etc., you can use it in the next tip below.
Make Jokes
Depending on how much you've learned about your crush, you can use that information when conversing or sharing snaps to roast or tease them. Also, if you notice your crush loves pets, you can share a photo with your pet and make jokes, such as asking them to rate who's more beautiful, the pet or you.
Also, if you know their favorite dish, how about when taking it, share a picture and joke about how jealous they can get seeing you enjoy their favorite dish in their absence? The idea is to entertain them while creatively sparking conversation, jokes, puns, and a bit of teasing them.
Be Yourself
A lot of people fail at being themselves. If you want your crush to fall for you, ensure you wear your original self every time. Let them interact with your flaws and the best part of you. That way, they will appreciate you for who you are instead of a fake you.
Consider Using Video Snaps
There is no harm in sending them video snaps of you dancing, playing with your pet, doing funny moves or facials, etc. Get creative, and while at it, you can periodically add their favorite music as background.
Another trick is to trigger a challenge of, let's say, making your most ugly facials, your killer moves, etc. That way, you will create fun, which is a perfect flirting tactic.
Be Patient and Balance Your Time
If your crush is not online, you don't need to keep texting them multiple times. Instead, wait for them to reply to your initial message first. Also, don't stay active all the time. It may trigger a thought of you being idle. Instead, be scarce and only be active when not working.
That way, someone can respect and appreciate your time and know when you are available to talk to them. So, don't stay online every time replying instantly like you have nothing else to do apart from Snapchat.
Conclusion
Snapchat is an excellent flirting platform. You can easily and confidently flirt with your crush; if lucky, it can be the foundation for a happy-ever-after relationship. Thanks to today's guide, you have key points that you should focus on to ensure your flirting is successful. Refer to this guide when flirting, and you will love the outcome. Have fun flirting!