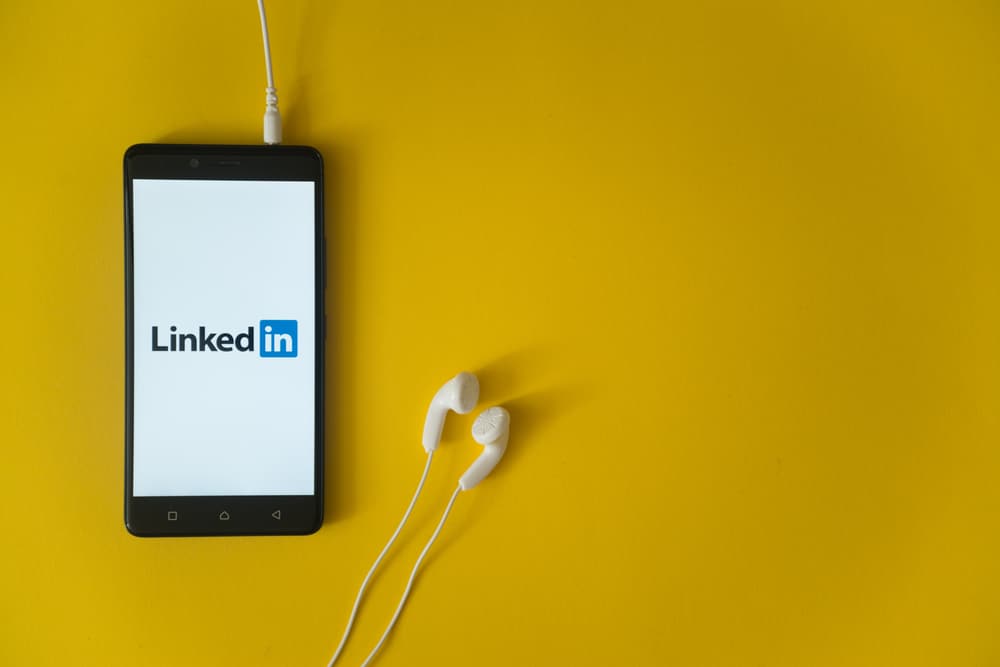 With the growing popularity of LinkedIn as the go-to for job seekers and recruiters, knowing how to write a cover letter is an excellent way of standing out in a job application. Sadly, most people fail regarding cover letters, not because they never created one but because they missed the key points of creating the cover letter. In this guide, we will see the correct way of writing a cover letter on LinkedIn.
A cover letter is excellent, depending on how well you write it. First, ensure you dig into the company and position you seek, then use those details to your advantage. Create a catchy headline that captures the reader, use the appropriate salutation, write a killer introduction, explain why you fit for the job and why the company fits for you, and ensure you have a strong finish.
We will start by covering the benefits of a cover letter on LinkedIn. Next, we will discuss the tips for creating a catchy and outstanding cover letter that ensures you increase your chances of getting hired.
Is a Cover Letter Necessary on LinkedIn?
While some recruiters don't advocate attaching a cover letter, not adding one works against you in an application. The main issue is the cover letter's content, but if you can work your magic when writing it, it will give you an upper hand in securing a job on LinkedIn.
A cover letter acts as a supplement to your resume. Unfortunately, many people fail to present themselves in the cover letter, and most recruiters avoid taking time to read the cover letters as they consider most of them to be "unfit" and unnecessary.
But here's the thing, a cover letter is necessary on LinkedIn. It gives you room to highlight details you missed when writing your resume, and it's an excellent platform to bring out your worth in applying for the job and give the recruiter a chance and reason to hire you.
Tips for Writing a Cover Letter on LinkedIn
Before writing your cover letter, it's worth noting the main reason for writing it, which is to help the recruiter decide whether you are fit for the available position or not. It's a one-way ticket; you must give it your attention and best efforts.
Moreover, it would help if you researched the company you are applying to and the job position. Use LinkedIn, Twitter, Google, etc., to gather as much information about the job position as possible. Once you feel at home with the company, you can use the tips below to guide you in writing a killer cover letter.
Create a Catchy Headline
The main thing that will catch the readers' attention is your headline. A great headline should be specific, brief, and captivating. Ensure the headline sets you apart from other applicants and how to ensure that is by highlighting what you aim to do when hired.
For instance, if applying for a system administrator, you can use a headline such as "4 Reasons Why I Am the Best Fit for the Position of a Linux System Administrator for Your Company." Such a headline will attract the recruiter, and they won't snob your cover letter.
Use Appropriate Salutation
An incorrect greeting form can be a quick turn-off. People feel respected when you address them with the correct format, even in greetings. Again, it depends on the setting of your cover letter. Is it formal or informal? If possible, try finding out the recruiter's name and add it to the greeting.
Create a Killer Introduction
The trick is to maximize the three sentences of your introduction by highlighting why the job fascinates you, complimenting the company, highlighting a mutual acquittance, and appreciating the chance to apply for the job. Any recruiter will easily fall for your cover letter and be more intrigued to read on.
Explain Your Worth
It's time to bring out your experience and skills. Here, the focus is to highlight why you stand out as the best person for the job. It involves answering questions like why does the company need you, what do you offer, and which skills do you have?
Explain Why the Company Suits You
What do you stand to gain by getting hired by the company? Explain why getting hired will help you grow in experience, skills, and as a person. Explain factors like how your goals and those of the company align and how working with them will help you learn and advance career-wise
Conclude In Style
Ensure your conclusion is memorable and that the recruiter won't forget your application. Recap how you are the best fit for the job in 2 sentences. Still, highlight how the company can reach out to you. Moreover, add a formal sign-off, such as "Best regards," and your full name to give it a formal look.
That's it. Your cover letter is ready to be sent if you've followed the six tips above. After sending it, be hopeful and wait for a positive response from the company.
Conclusion
We've seen why a cover letter matters when applying for a job on LinkedIn. Moreover, we've presented various tips that you should focus on when creating your cover letter to help you stand out and get a better chance of getting contacted back and hired by the company or job recruiters. All the best!