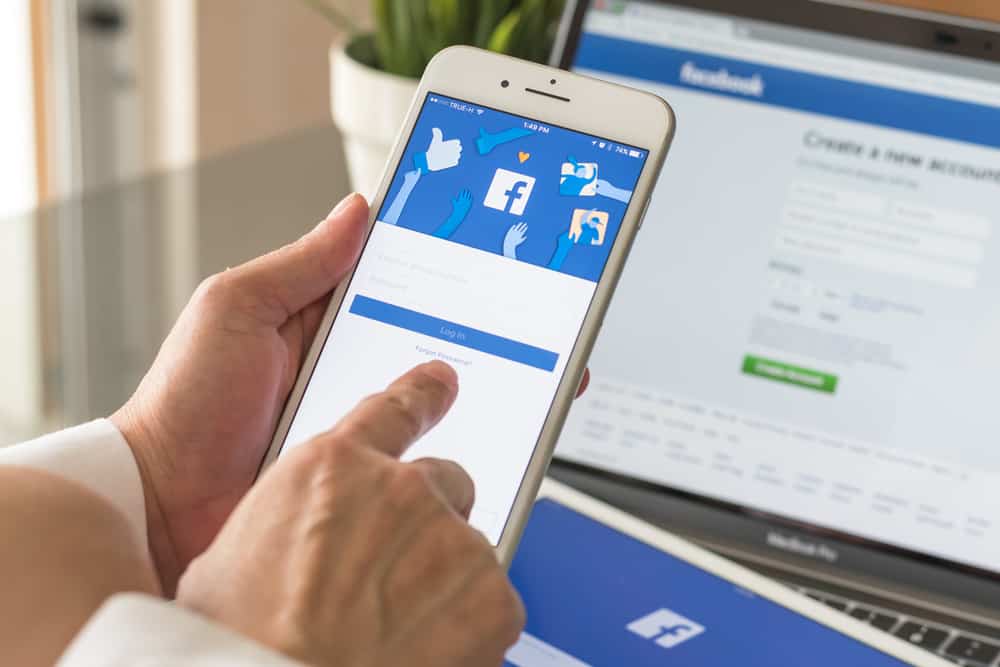 A significant number of people use Facebook Stories daily to catch fun and harness the attraction of other users. However, despite it being fun, there might be a time you might get irritated with the daily Stories on your Facebook account. In that case, you can decide to mute all Stories on your Facebook account.
To mute Stories on Facebook, launch the Facebook app, and go to the Stories section at the top of your Facebook feed. Click the story that you'd like to mute. That will open a small pop-up where you'll have the option to tap "Mute."
As explained above, it's really simple to mute stories on Facebook, whether it's a page or a person you follow. In this guide, we'll walk you through the steps on how to mute all Stories on Facebook. So, stay tuned as we proceed!
Reasons To Mute Facebook Stories
Here are some notable reasons that might warrant you to mute Stories on Facebook.
You Wish To Avoid Pessimistic Story Content
Being in business requires you to avoid negativity both outside and online. You can ignore and mute the content of a specific Facebook person who constantly posts bad and cringe content on your story feed if you don't want to see it.
You Don't Want To Squander Your Time and Energy Watching Stories
You can mute all Stories on Facebook so that your story feed remains empty if you believe you want to conserve your attention for more valuable work than browsing Stories on Facebook.
If you don't mute these stories, you might not be able to shift your attention away from them. So, there is a need to mute them to concentrate on your business.
You Want To Avoid Constant Posts Bombarding Your Story Bar
It may irritate you if a Facebook account routinely posts too many Stories and appears in your Facebook Stories bar.
You may opt to skip that particular account narrative, in which case you might have to view all of the Stories posted. However, by turning off Stories, you can save all of your time and even skip all of the tale content.
It's important to note that turning off a specific account's Facebook Stories will not remove the account's regular content postings or other information; it will affect the Stories.
How To Mute Stories on Facebook
Now, let's get down to the main highlight of this guide. Here are the steps to follow to mute all Stories on Facebook.
Step #1: Launch the Facebook Application
To get started, launch the Facebook app and log in to your account if needed.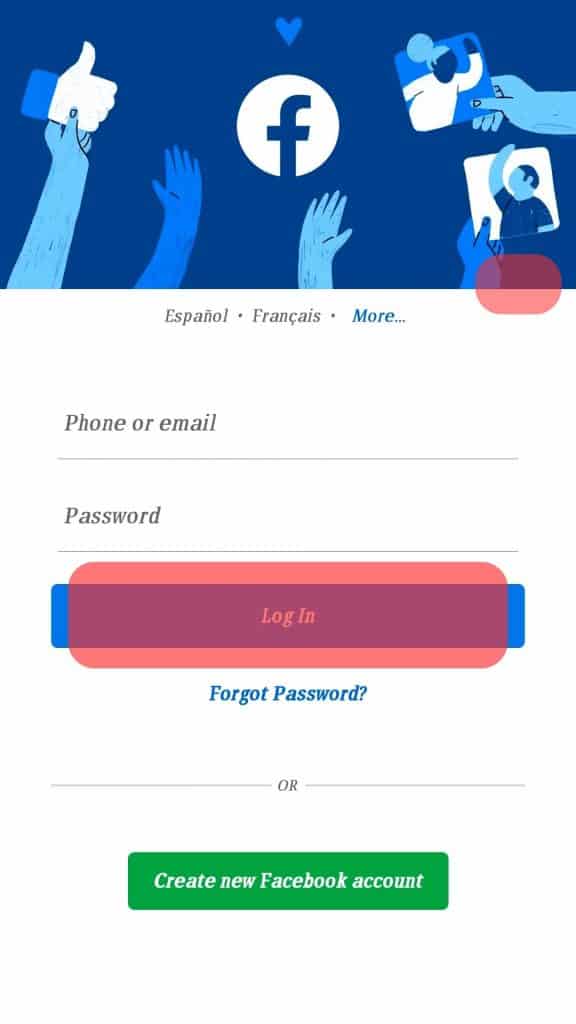 Step #2: Navigate to Stories
All of the Stories will appear at the top of your feed. Choose any Facebook Stories you want to mute, then tap and hold the story.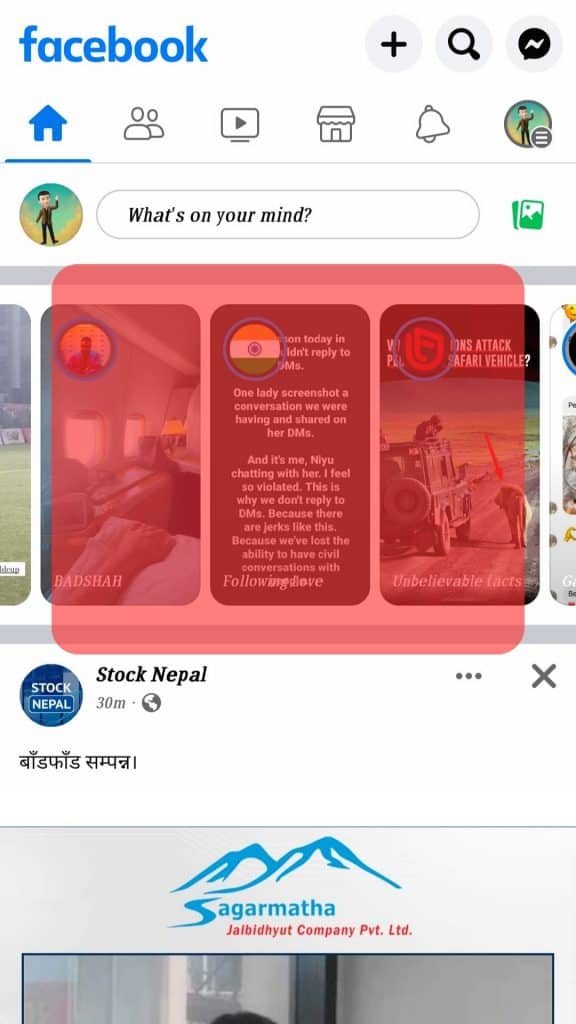 Step #3: Click on "Mute"
A pop-up will appear, prompting you to mute the account's Stories or browse the page or Facebook profile. Now, click the "Mute" option, and a confirmation window will appear to indicate that you want to mute Stories from a specific Facebook account.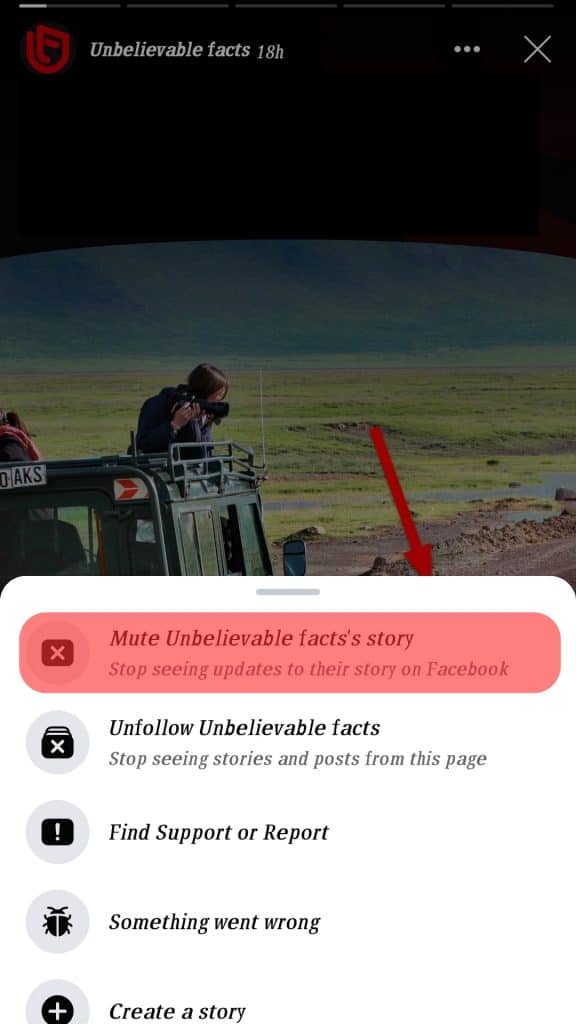 When you select "Mute", all Stories will be muted, but regular Facebook postings will not be affected.
Since the launch of Facebook Stories in 2017, many users have embraced the feature, using it daily. However, some users seem to misuse this feature by posting an endless number of posts daily, which might warrant you to mute their Stories. However, muting someone's story doesn't mean you won't see the person's Facebook posts.
Conclusion
Ever since its introduction, many users have been found to bombard Facebook Stories with lots of updates that might get you irritated at some point, leaving you no choice but to mute such stories on your account. 
As stated in this guide, muting a Facebook story doesn't take much of your time. You have to navigate to the particular story you intend to mute. Press and hold it, and a pop-up menu will appear. Then select mute and confirm your decision. 
FAQs
What is the distinction between a Facebook story and a Facebook post?
There is a significant distinction between a Facebook story and a post. Unlike a Post, primarily text-based, Facebook Stories is a visual way to communicate content. The stories disappear after 24 hours, but posts may stay on your Facebook page forever.
What happens if I mute someone's story?
When you mute someone's story, it will no longer appear at the top of your feed. Muting someone's story is not the same as unfollowing or muting their profile. That doesn't mean you won't see their updates on your Facebook feed.
How do I unmute someone's story?
If you've decided to unmute someone's story on Facebook, it's relatively easy. Launch the Facebook app on your phone, tap "Menu," then "Settings & Privacy." Then, tap "Settings," scroll down to "Stories," and tap "Stories you've muted." Now, tap "Unmute" next to the person's, Page's, or group's name to unmute the story. 
Is it true that muting someone prevents them from seeing your story?
When you mute someone, their posts and stories no longer appear in your feed, but they can still see your posts and visit each other's account profiles. Furthermore, when you mute someone on Facebook, no notification is sent. So, you don't need to worry about that.