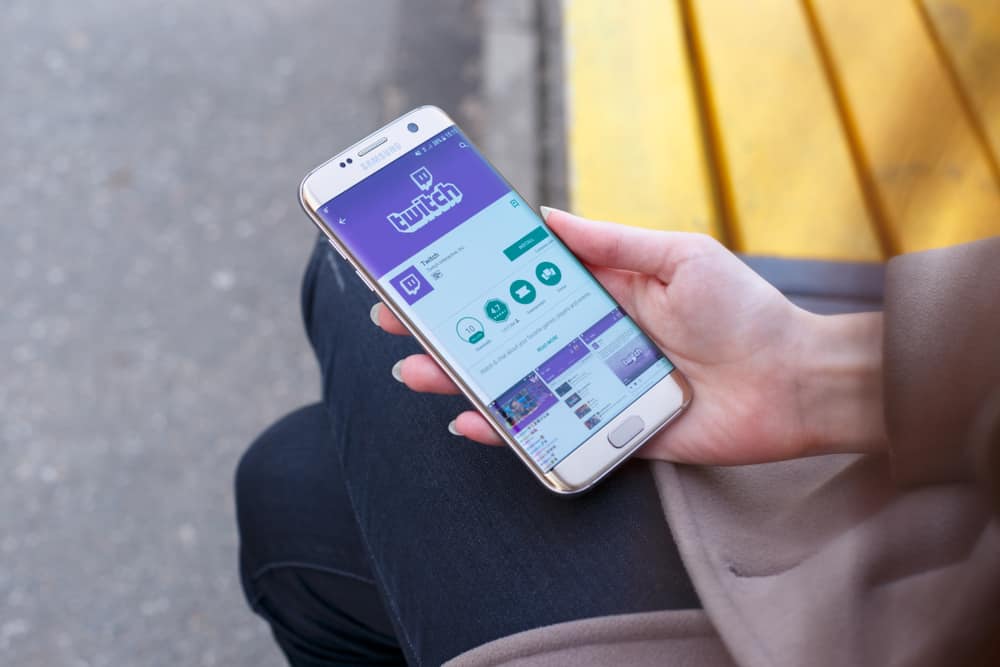 Twitch is one of the most popular live-streaming platforms, along with YouTube and Facebook Live.
The platform focuses more on live-streaming video games, with millions of viewers watching their favorite gamers showcasing their gameplay on live streams.
The platform has evolved manifolds since its creation and now also features streams related to music, artwork, podcasts, and live chatting.
Twitch is growing exponentially every year. And seeing this trend, there is no way it is in a mood to slow down. If you have a brand and are looking for advertising options, you should also give Twitch a go.
Visibility and reach are two significant things for any brand. If your brand is not visible, it will not reach the audience and, hence, cannot generate leads and sales for you.
Twitch can allow you to reach your target audiences via Twitch ads. So, how to advertise on Twitch?
You can advertise on Twitch via Twitch ads. To run ads, you must reach out to Twitch with your budget and other information related to your potential ads. Once everything is set, your Twitch ads can run before or during the live streams. Similarly, you can use influencer marketing tools to advertise your brand on Twitch. 
Let's explore Twitch ads and ways you can advertise on Twitch to grow your business.
Marketing on Twitch
If we talk about live streaming platforms, only a few pop up right in our heads, and one of them is Twitch. Twitch is a very popular live streaming platform that allows gamers to broadcast their games live to their audience, who can enjoy it in real time and chat with the community.
Interaction is imperative as it allows streamers to keep their audiences hooked and engaged with their content.
Another thing that makes it unique from all of Twitch's competitors, like YouTube and Facebook, is that it is solely based on live streaming, while others are "Jack of all Trades." Twitch has one niche i.e., live streaming, and it makes sure to optimize the user's experience in this field.
Twitch has over 150 million monthly active users and 30 million daily users, it is a platform that marketers can no longer avoid if they want to place their ads. Advertisements on Twitch can be in the form of quick ads that run before or during the stream.
If you are a brand and know that you can find your target market on Twitch, then there are various advertising options for you. Let's learn different ways you can advertise your brand or product on Twitch.
The ads that run before the stream are called pre-roll ads, and the ones that run after the stream are called "mid-roll ads." The ads can be between 30 seconds to 3 minutes long.
Advertising Through Twitch Ads
As explained above, Twitch ads can be run before or during the stream. Currently, Twitch offers 7 kinds of ad formats for Twitch ads. These include the following.
Homepage Carousel – It is for creators who want to promote their Twitch channels. These ads work in the form of a rotating scrollable carousel featuring the entire content of the channel. You can have a maximum of 240 characters.
Homepage Headliner – These kinds of ads appear behind the homepage carousel ads. These can scale depending on screen resolution and display sizes. These include two end images (left and right) for branding and a hex color code in the middle section.
Medium Rectangle – These ads are displayed to users while browsing or scrolling through content on Twitch. These ads can be in any format, from GIF to JPG.
Stream Display – These ads organically appear during the live streams.
Streamable – These ad options are for Twitch-partnered mobile game brands. If users go for them, a 30-second unskippable video livestream will start playing. They can either continue watching the stream on Twitch or go back to their original app.
Super Leaderboard – These ads will be in the form of banner images appearing on top of the screen.
Twitch Premium Video – These ads can be mid-roll or even pre-roll and can range between 30 to 60 seconds. Additionally, these are unskippable ads and very interactive.
How To Get Started With Twitch Ads
Unlike Facebook or Google, if you want to run ads on Twitch, you must reach out to Twitch first by filling out a form if you intend to advertise on Twitch.
You must fill out the "Contact Us" form and supplement integral information like your budget, country, industry, and other relevant information to get the best guidance from Twitch.
After you have provided the information, the Twitch team will contact you and guide you with your advertising campaign on Twitch, including cost and your target market.
Your ads can be run by Twitch Affiliates/Partners (channel owners) during or after the stream, for which they will be paid by Twitch.
There is no exact rate or cost of Twitch advertising, but according to reports, it can cost between $2 to $10.
Influencer Marketing
Another way to advertise on Twitch is through influencer marketing. If you know some popular Twitch creators with considerable influence, you can pay them to promote your brand by carefully positioning your product (product placement) during the stream.
You can also sponsor an entire stream. Additionally, you can even sponsor entire events, tournaments, or teams on Twitch.
If you are a brand, you can also create your own Twitch channel to host streams related to your brand and engage with the audience.
Some Tips for Twitch Advertisement
Start small; invest less money to see if things work for you.
Create creative and persuasive ads for maximum impact.
Do comprehensive market research, especially of your target audience on Twitch, before creating the ads. Make sure your ads effectively answer your audience's needs and queries.
Connect with popular and right partners (creators) on Twitch to reach the audience more effectively. If the creators are manually running your ads, make sure they announce the ad break and ad breaks are spaced out effectively with multiple short ones (not one big ad break).
Wrap Up
Twitch is growing exponentially, especially in the USA. This growth makes the platform a budding ground for advertisers as well.
Unfortunately, like Facebook or Google, Twitch does not have an ad Manager or any tool to help you monitor all your advertising activities.
But, as of recently, Twitch has shown major improvements in this area as well. Still, Twitch Analytics has a long way to go.
Seeing the popularity of the platform among millennials and especially Gen Z, we can only hope this platform will become the ultimate destination for marketers to reach their target audience with improved functionalities and features.