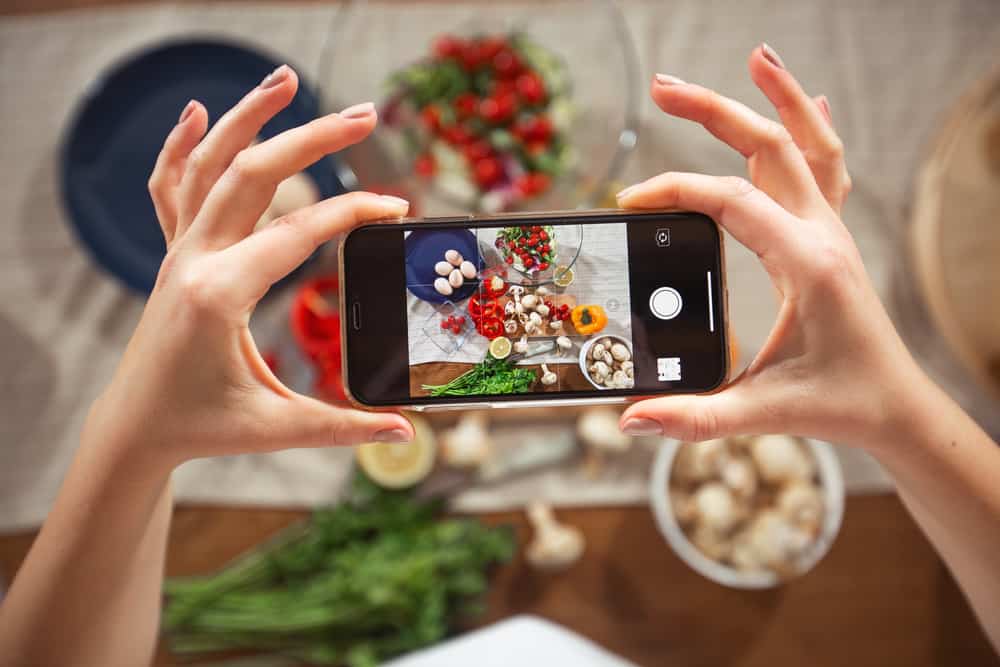 Mobile phone cameras and the little built-in cameras on your laptop screen are poles apart in terms of quality.
On the one hand, we have a little device that is a phone that has a superior quality camera making you look superb in your video conferences or pictures. On the other, we have poor-quality laptop cameras that give you grainy videos.
No matter how expensive laptops we buy, they never compare with mobile phone cameras quality. So, we decided to help you deal with this major dilemma.
We are helping you to use your mobile phone camera as a webcam for your next video get-together with your friends on Discord. Let us walk you through it!
Download the DroidCam app on both your computer and mobile phone. Follow the on-screen instructions to establish a connection between both these apps. Once your desktop client and phone apps are connected, your computer will start using the feed from your mobile camera for the video. Change the "Camera" and "Input" device source on Discord to DroidCam, and you are done!
Let us walk you through the process to make your mobile phone your webcam for your next video call on Discord.
Using Your Phone As Webcam on Discord
Laptop cameras are pathetic! There, I have said it. They can make you look grainy and less flattering in your video calls, despite you bringing your A-game into the presentation department. 
It all boils down to the fact that laptops do not prioritize camera quality as mobile phone manufacturer does. Additionally, the small space on the laptop screen limits the manufacturers to produce something big and breakthrough for people.
However, if you are willing to splurge, you can buy expensive laptops like an Apple MacBook 16-inch or HP Spectra x360 that give you video quality of 1080p. Why waste money when you have the highest-quality cameras lying beside you right now? Your mobile phone!
If you love Discord and enjoy hanging out with your friends on video calls, you must have felt really embarrassed due to the poor quality of your video. You can use the app version of Discord, but it is no fun because the desktop client has additional features you cannot enjoy on the mobile app.
So to all those folks who do not have a camera on their computers (PC) or have a poor quality one that makes you look like someone from the 50s, then use this guide. With this guide, you can turn your mobile camera into a webcam and use it on your computer without having to buy an external webcam.
Step-by-Step Guide To Turn Mobile Phone Into a Webcam
Step #1: Download a Third-party App
The first is to download any third-party app that can turn your mobile phone into a webcam. You must download the app on your mobile phone and your computer.
Here, we are going for DroidCam – available on Android, iOS, and Windows. You can download EpocCam if you have an iOS device or macOS and don't want to use DroidCam.
Go to Google Play or Apple Store to download the DroidCam app on your mobile phone. Now, also download and install the app on your computer. 
Step #2: Connect the Mobile App With the Computer App
Next, launch the mobile app.
You will see instructions stating you need to insert the "Wi-Fi IP" and "Port address" from your mobile app to your desktop app.
In the next screen, you will see the "Wi-Fi IP" and "Port address" to use on the desktop app.

Note that you will need to allow DroidCam to access your camera and microphone on your mobile.

Open the desktop app, insert the above data in the window, and hit the "Start" option. Make sure to check the "Audio" and "Video" options.
There you have it. Your mobile phone has become the webcam for your computer now. You can see the preview of your phone camera feed broadcast on your computer screen in the DroidCam desktop client.
Good To Know
You can tweak the brightness of your video. For added features, you need to buy a subscription.
Step #3: Try It on Discord
Launch the Discord desktop client to test if it really works. 
Click on the "User Settings" cog at the bottom left to open the menu.
Select the "Voice & Video" option from the panel on your left.
Scroll down to "Camera" and select "DroidCam Source" from the drop-down
Also, select "DroidCam Virtual Audio Microphone" as your "Input Device."
Once this selection has been made, hit the "ESC" button to go back to the main screen.
Here, open any voice channel to start a video chat. Now, DroidCam will broadcast your phone camera feed on the Discord voice channel. Your phone is now your webcam.
The Wi-Fi network in your mobile device and computer must be the same for DroidCam.
Alternative | Camo App 
Another superb option is to use the Camo App. It is available for Windows, Mac, iPhone, and Android devices. 
Simply, download the app on your computer and mobile device.
After the download, launch both apps simultaneously.
Now, follow the on-screen instructions to access the "QR code" on your computer.
Scan the "QR code" on your computer screen from your mobile camera to establish the connection.
Next, you can adjust your video quality, like white balance, bright, sharp, contrast, etc. 
Then open your Discord and select Camo as the "Camera" and "Input" source to use your mobile camera as your webcam.
You can find the complete tutorial on the Camo app in our previous article!
Wrap Up
Nobody likes grainy and poor-quality videos anymore. When you have cool friends on Discord, keep up with them by bringing your A-game. If you cannot afford expensive laptops or external webcams, you can turn your phones into webcams for your next video call on Discord.
You can use apps like DroidCam or Camo to turn your mobile camera into a webcam for your next video call on any platform.
Follow our guide and enjoy good quality video chats with your friends without spending even a single extra penny on a webcam.