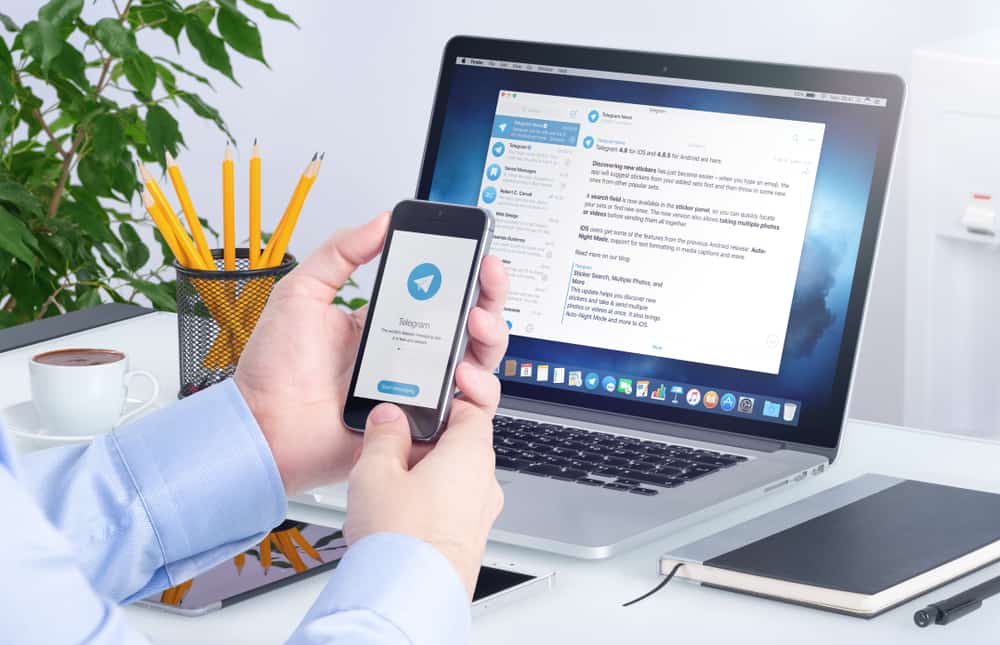 When you create a Telegram group, the next step is to focus on adding members to the Telegram group to increase its membership.
On Telegram, you can add members when creating your Telegram group.
Alternatively, you can add them from your contacts anytime or share the Telegram group invite link with them.
Once they click on it, the link will join them to the particular Telegram group.
But how many members can you add to the Telegram group?
A Telegram group has a limit of 200,000 people joining it. However, any member can only invite 200 people daily to join the Telegram group. Again, a Telegram group allows members to add their contacts to the group. So, you can have new members daily, provided you don't reach the maximum membership limit of 200,000.
We will start by creating a Telegram group. Next, we will see how to add members to the group while discussing the difference between a Telegram group and a channel. Moreover, we will understand Telegram's limits regarding adding members and the membership limit.
What Is a Telegram Group?
Telegram has been recognized as the most secure messaging application thanks to its security features. For instance, you can easily secure your Telegram conversation using the "Secret chats" feature.
When using Telegram for communication, you can use Telegram groups, which allow anyone to create a group and invite people to join.
The Telegram group is a common hub where people interact and share ideas. Any member in a Telegram group can share their views, and the work of the Telegram group admin is to moderate the group.
Creating a Group
Here's how you create a Telegram group on your phone:
Open the Telegram mobile app.
On the main chats window, tap the pencil icon at the bottom.
Select the "New Group" option at the top.
Select the members you wish to add to the group. When selected, tap the arrow button.
Type the name for your Telegram group and tap the checkmark.
Your Telegram group is now created, and you will see it in the main chat window whenever you open your Telegram application. You can start a discussion and reply to chats when you click on the group.
Difference Between a Telegram Group and Channel
When you open Telegram, you notice an option to create a Telegram group or a channel. So, what's the difference between the two?
Here's the thing, a Telegram group is created when you want to add members, and everyone can freely join a discussion and give their views. With a Telegram group, members can chat and add other members.
However, a Telegram channel is a broadcast platform on Telegram. With a Telegram channel, subscribers who join the channel will only follow what you share but can't text in the channel.
Telegram channels are ideal for keeping your followers updated on any activity.
You create a Telegram group when you want to reply to their questions.
How Many Members Can Be Added to the Telegram Group?
According to Telegram, you can only have a maximum of 200,000 Telegram group members at any point. For a Telegram channel, the membership is unlimited.
So, if you've not disabled the "Add Users" permission in your Telegram group, members can add their contacts.
However, the maximum number of people anyone can invite or add to a Telegram group daily is 200. Telegram has this limit to ensure people don't spam the group.
Adding Members
When you want to add members to the Telegram group, you can add them from your contacts or share the invite link with them.
Follow these steps:
Open the Telegram application.
Find the Telegram group and open it.
Once you've opened the group, tap the group's name at the top.
Tap the "Add Member" option.
Tap the "Invite to Group via Link" option to share the invite link.
To manually add your contacts, scroll down and select the contact you wish to add.
That's it. Quite simple, right?
Conclusion
A Telegram group has a limit of 200,000 members.
Moreover, a user can only invite or join a maximum of 200 daily members.
We've seen how to create a Telegram group and add members.