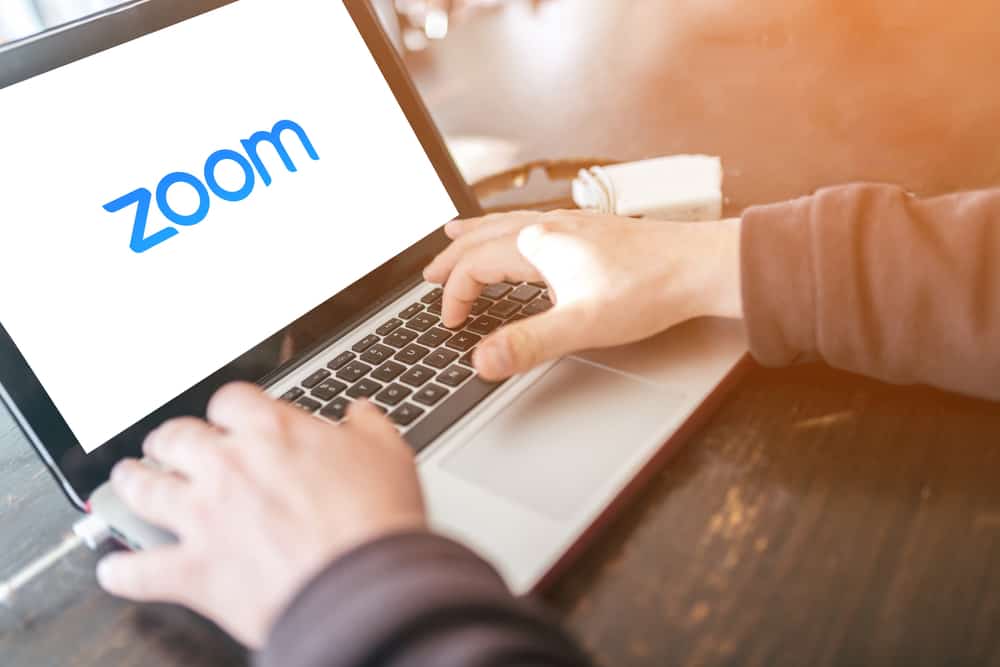 When preparing for a Zoom session, your background is one thing to work on. Many people fail to get the best background for their Zoom session to hide their background.
If you have a messy background, having a green screen is handy in allowing you comfortably add a virtual background during Zoom. With the numerous green screen options in the market, choosing the best green screen is a challenge for many of us.
The best green screen for your case will depend on your budget. However, you can enjoy maximum flexibility with the Elgato Collapsible green screen. It is a safe choice with an X-frame and is easily adjustable. Besides, the green screen is wrinkle-resistant to give you the best experience. Once you end the session, you can easily slide it back to its case. Other excellent choices are Neewer Chromakey Double-Sided green screen, LimoStudio Green Muslin Backdrop, etc.
The article first defines a green screen and why you need it. Next, we will see the steps for using a green screen on Zoom. Lastly, we will mention the best green screen to use for Zoom and list other options you can use.
What Is a Green Screen?
When you have a Zoom session or want to create content using other platforms, your background will be visible to others. In the case of Zoom, it could be you are working remotely and have a Zoom meeting. When you don't want to reveal your background to participants, you can utilize a green screen to help add a virtual background.
A green screen is a green-colored backdrop used to act as a background and hide the actual background when in a Zoom session. The green screen helps create an illusion of a virtual background. The same is applied to movie scenes.
Although the backdrop doesn't have to be green, it is best to use green as it blends in more and eliminates any reflection cases. Zoom supports adding virtual backgrounds band combines them with a green screen. Although you can use the virtual background with a green screen, adding a green screen creates a more presentable virtual background.
How To Use a Green Screen
Our focus is using a green screen with Zoom. In that case, we will combine it with a virtual background, as that is the ultimate goal of using the green screen on Zoom.
Purchase your green screen.
Mount the screen behind where you will sit.
Ensure you stretch it properly to eliminate any wrinkles.
Test how the green screen appears when you open a camera as if you are taking a selfie.
Next, open your Zoom app and sign in to your account.
Click on the settings icon.
Open the "Background & Effects" tab.
Navigate to the "Virtual Backgrounds" section and select the "I Have a green screen option."
Lastly, select any virtual background from the listed one, click the plus icon, and upload one.
Now that you have added your green screen and the virtual background, you can comfortably join a Zoom meeting. Participants will see the virtual background you've added. The green screen will be hidden, but it is essential in bringing out a classic virtual background enhancement.
What Is the Best Green Screen for Zoom?
We've seen what a green screen is and the steps to use it. Many Zoom users' main concern is knowing which green screen they should use for their Zoom session. There are different green screen options you can use. These green screens differ in quality and price.
However, one green screen that stands out is the Elgato Collapsible Chroma Key Panel. The green screen has an X-frame, which you can adjust to suit your Zoom setup. Moreover, it comes with a case where you can slide it back after using it and store it without occupying a large space.
You will love how wrinkle-resistant Elgato is. Its amazing features include its portable X-frame structure, easy setup, non-reflective, and 100% polyester.
Other options you can consider using include the following.
Neewer Chromakey Double-Sided Backdrop – This backdrop offers a green and blue option. You can pick any side that suits your need. Moreover, it is collapsible, and you can hang it on a stand to use it.
LimoStudio Backdrop – This is a great option if you work on a tight budget. The backdrop comes with clips, but you must find a stand or frame to use it.
EMART Green Screen – It is an easy-to-set-up and portable green screen. Once you open it, you only need to drag it to where you want to position it and lock it.
Conclusion
The Elgato Collapsible Chroma Key is the best green screen to use. We've explained in detail what a green screen is and the best options to use. Hopefully, you can now make your decision easily.