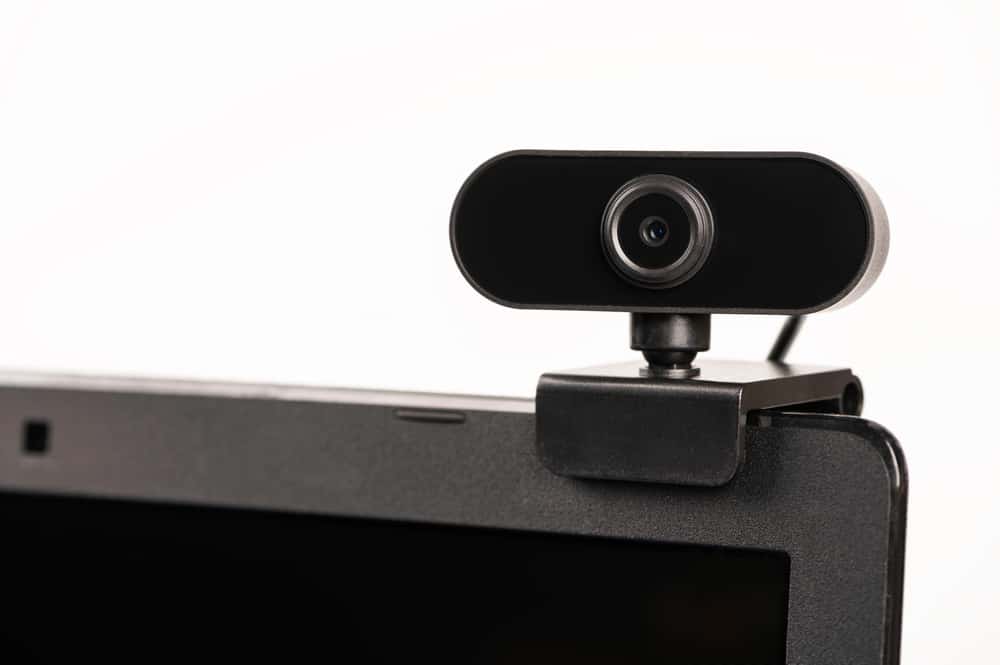 Virtual meetings and classes are the new norms that the COVID-19 pandemic introduced to our lives.
Even after the pandemic, virtual meetings have become an alternative to physical meetings because of their efficiency and practicality.
The video-conferencing feature lets you connect with your teams dispersed in any part of the world without traveling to them.
When we talk about virtual meetings and video conferences, how can we not talk about the famous Zoom?
Zoom created a lot of buzz, specifically during the pandemic. Even court sessions and hearings were held over Zoom during the pandemic.
If you have a crucial virtual meeting and are looking for a laptop with a good camera, we can help you here.
Here are our recommendations for laptops with the best camera quality to use for Zoom video conferencing:
– Apple MacBook Pro 16
– HP Spectre x360 (2022) 
– Lenovo Yoga 9i (2022)
– Samsung Galaxy Book 2 Pro
– Google Pixelbook Go
Nobody likes grainy and poor-quality videos in Zoom meetings. Poor video can make you look weird even if you have dressed up superbly. Read this article to buy a laptop with the best cameras to appear more professional in your next virtual meeting.
How Essential Is a Good Camera for Zoom Meetings?
If you have attended any class or meeting over Zoom, you must know how much audio and video quality matter.
Suppose your visuals look grainy or poor quality than others. In that case, it can put a dent in your professionalism and image, especially if it's a meeting with an important client or even a potential employer.
If you are a student, you can get away with poor-quality visuals — nobody would blame you for being broke. But, if you are a business executive and your video or audio quality during the meeting with a foreign client is subpar, it will never go well for you.
You can check our article to learn more ways to look more professional on Zoom, link here!
Anyway, let's discuss some laptops you can buy that have superior-quality cameras.
Quick Tip
You can buy a good quality external camera or webcam if you do not want to buy a new laptop. A good quality webcam can come for around $70 to $120.
Laptops With the Best Cameras for Zoom
Most laptops come with built-in cameras and microphones. When you open any video conferencing platform on your computer, this built-in camera and mic will automatically start working for your audio or video calls.
Generally, the built-in camera on laptops is not of superior quality because the size of the laptop screen limits the installation of any bigger or more powerful camera.
Before you lose any hope and try to look for webcams, there is still hope.
Never go for any laptop with a camera resolution of less than 720p. It is the primary standard and works perfectly for your Zoom meetings.
There are a few laptops around that offer premier-quality cameras, good enough for you not to look weird in Zoom meetings.
Option #1: Apple MacBook Pro 16
This one has a 1080p camera resolution, making it one of the best laptops for Zoom video conferencing. Its incredibly vivid display and next-generation graphics further add pluses to this laptop's favor.
The laptop has a beautiful big screen with a Retina Display that lets you easily view all meeting participants. Moreover, it now comes with M2 Pro and M2 Max chips for superior performance and longer battery time.
The only downside of this laptop is that it is super expensive. So, if you do not have this much budget to spend over $1,800 on a laptop, this one is definitely not for you. 
You should avoid this laptop if you do not want to switch to macOS from good old Windows.
Option #2: HP Spectre x360 (2022) 
The new version released in 2022 got it right with the webcam. HP has used 5MP in the latest versions of this laptop. It is worth noting that videos are recorded at 1080p, like the one we discussed above.
Besides the camera, there are new features under HP Presence, and HP GlamCam brands that provide a superior experience during video and audio calls.
On this laptop, you will also find tons of filters to adjust your appearance to look more flattering on your video calls on Zoom.
Not only this, it has framing and backlight adjusting features that enable the camera to keep you in focus even when you move around during your video call.
Additionally, the laptop gives you two types of screen options; 13.5 and 16-inch displays.
Moreover, it is cheaper than the Apple Macbook Pro 16 inches and has Windows OS. Besides, this laptop is best for day-to-day work and gaming, with great performance and excellent battery life.
HP Spectre x360 also has Windows Hello recognition that lets you unlock your PC by looking at your camera.
Other Options
Other great options are the following:
Lenovo Yoga 9i (2022) comes with a 1080p camera that can make you look clearer and better than a laptop with a 720p camera.
Samsung Galaxy Book 2 Pro has a 1080p camera and the lightest body, which makes it convenient to carry around. This laptop also has plenty of features by Samsung to help you play around with your image during your video call on Zoom.
Google Pixelbook Go is an affordable option with ChromeOS. This one has 1080p video resolution to make you look good during video calls.
Quick Tip
Be sure to use good lights when making a video call. You can use natural light or even ring light for superior video quality. You can even use your mobile camera to work as a webcam for your video call on Zoom on a laptop via the Camo Studio app.
Conclusion
If you see the latest iterations of laptops, you will note that they tried to make cameras superior to prior versions.
It is to cater to the current needs of consumers who need a good camera for their Zoom or other platforms meetings.
We hope laptop cameras improve further this year, with more affordable options hitting the market to serve more customers.