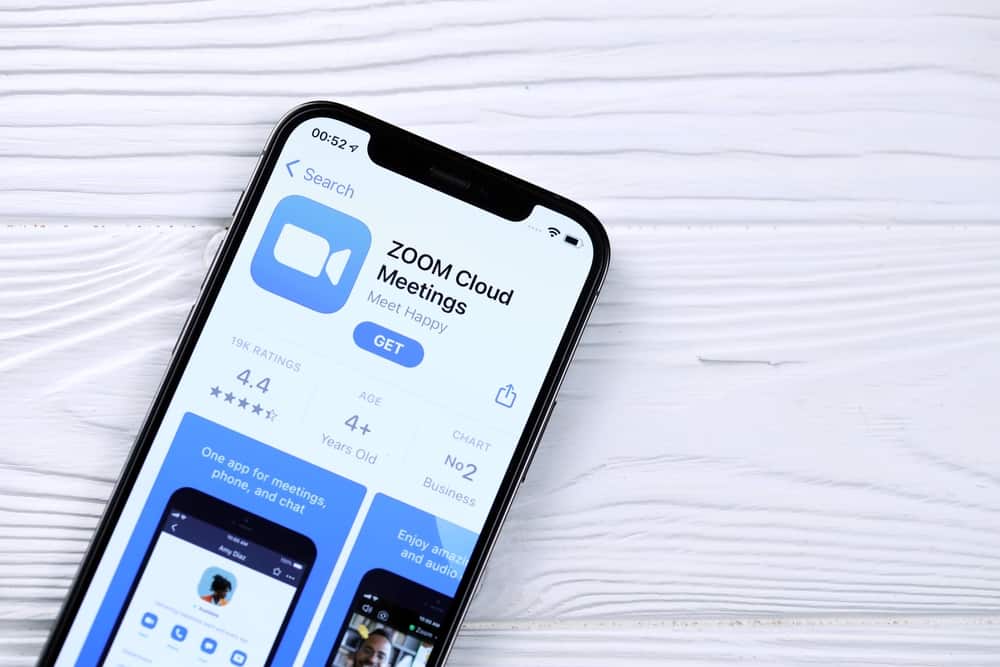 Nothing is more despicable than little webcams embedded on laptops, staring right back to give us grainy videos. These low-quality and pathetic webcams make you look uglier even in your finest hours.
We are usually compelled to use the services of these no-good cameras during our extended meetings or online classes on Zoom or Slack meetings.
Even if you spend hours dressing up or doing your makeup, you will still look weird under these cameras. We have a solution enabling you to use your high-quality iPhone camera as a webcam for your next virtual meeting instead of these obnoxious laptop webcams.
To use iPhone as a webcam for a virtual meeting on Zoom, you first have to download the Camo app on your PC and iPhone. Then, connect your iPhone to your computer by scanning the QR code given in the Camo dashboard. After the successful connection, your iPhone camera will play a feed on the Camo dashboard. Next, go to Zoom and select Camo under the "Camera" and "Microphone" in Zoom Settings to use iPhone as a webcam.
Everybody knows iPhone cameras are superb. So, if you want to use iPhone as a webcam for your next Zoom meeting, follow all the steps in this article for a smooth transition. Let's dive in!
Process To Use iPhone As Webcam for Zoom Meetings
As mentioned above, if you do not enjoy the quality of even the most expensive laptop's webcam, then either buy an expensive camera or use iPhone as a webcam.
If you have the latest iPhone or an Android phone in your pocket, it is time to use them for virtual meetings or conferences on Zoom, Slack, or Microsoft Teams.
Now, the process of using your iPhone as a webcam for a Zoom meeting is not so simple, yet not utterly complicated.
This solution will work whether you have an iPhone or Android phone or Mac or Windows device. You can connect iPhone to a Mac or Windows computer if you follow these steps.
Step #1: Camo App To Connect iPhone With Your Computer
Camo is a perfect service that can connect any of your devices; Android, iPhone, Windows, or Mac. Another added advantage is that it is compatible with 40 video conferencing services like Zoom, Slack, Microsoft Teams, and many others.
Follow these steps to set up Camo:
Download and install the Camo app on your Mac or Windows laptops and your iPhone.
After the download, launch the app on both your computer and iPhone.
Click on the "Connect a Device" option on your PC to get a QR code to scan.
On your iPhone, tap on the "Wi-Fi" icon in the top right corner of your screen.
Scan the QR code on your computer screen from your iPhone.
Now, your iPhone camera will be connected to your computer. You can see your camera feed on the Camo desktop on your computer screen.
To enhance your video quality on Camo, you can adjust the lighting, white balance, brightness, sharpness, contrast, etc. Simply upgrade Camo by buying monthly, annual, or lifetime subscriptions for added features.
You need to give desired permissions to the Camo app on your iPhone, like access to the camera and microphone, if you want it to function properly.
Step #2: Launch Zoom To Use Camo As Video Camera for Meetings
Now, you can go to Zoom and use Camo as a video camera for your next meeting, in other words, an iPhone camera. 
Follow these steps:
Launch the Zoom desktop app.
Click on the settings icon in the top right corner.
Select "Video" from the left panel.
Select Camo under the "Camera" option.
Boom! Zoom will instantly start broadcasting to you the iPhone camera feed from Camo.
Do not forget to change the Audio Settings and select "Camo" microphone to use the microphone of your iPhone.
Now, you can initiate or take part in any Zoom meeting using the highest quality camera of your iPhone as a webcam, with Camo doing all the magic.
Tips For Using iPhone as a Zoom Camera
Below are some tips for using iPhone as a camera for Zoom meetings:
Get a tripod or anything else like it to stabilize your phone to get the most flattering angles of your face.
Never hold the camera in hand, as it does not look professional. So, mount it somewhere.
Make sure the lighting is perfect. You may also use some artificial lights like ring lights or natural sunlight for better quality.
Other Alternative
You can also try DroidCam free app to connect your turn iPhone or Android phone to a webcam for your Mac or Windows PC.
Easiest Way Out | Use Zoom Mobile App
Nearly all video conferencing platforms have dedicated apps on Google Play or App Store. You can download them on your phone and use your phone to participate in meetings.
You can use your phone's selfie camera and the back camera (for better resolutions) to participate in any meeting.
Make sure to mount your camera onto something to give a more professional look instead of holding it in your hands for an entire hour-long meeting.
In Conclusion
In this article, we discussed all the tricks and tips that can help you convert your precious little iPhones in your pockets into a webcam to use instead of obnoxious low-quality cameras on your computers.
The solution is simple, use services like Camo to do all the magic wirelessly.
Do try our trick, and do not forget to let us know how it has improved your video quality in your next virtual meeting.