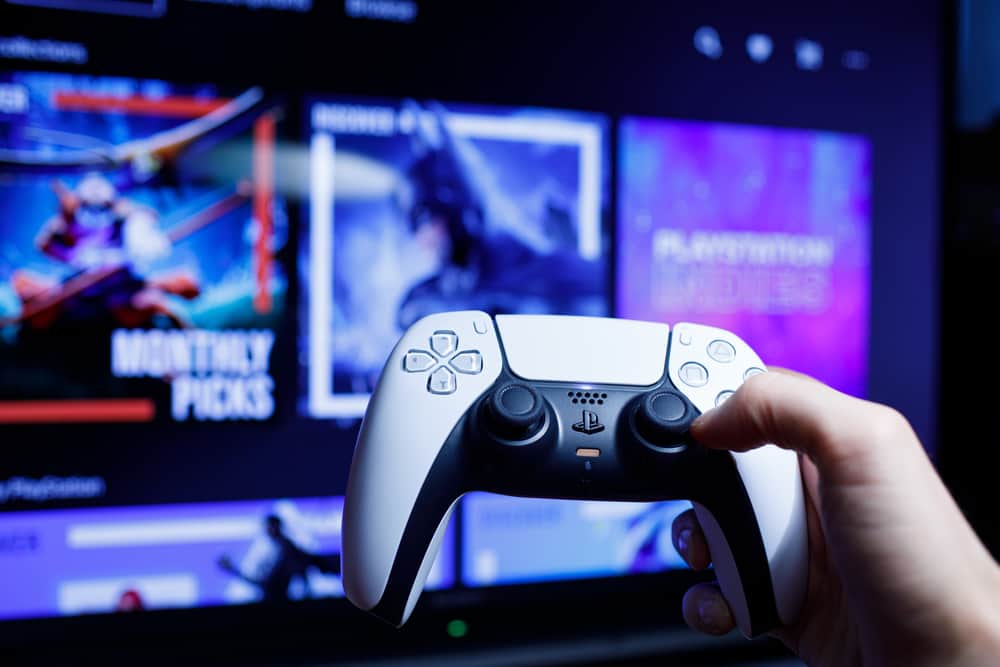 Recently, Discord announced that it is now available for PS5. When you want to communicate with your friends when gaming on PS5, Discord now offers a quick alternative for using it in your voice chat.
With the new and amazing announcement, many people don't know how to connect their Discord to their PS5. We will guide you in this post if you are experiencing the same situation.
To use Discord on PS5, start by updating your PS5. Once you update it, adjust your PS5 privacy settings to give Discord the required permissions. Moreover, navigate to the linked services on your PS5 and click on Discord. Scan the generated QR code to link your Discord account with your PS5. Next, choose the server you want to join with and the specific voice channel. You can then configure the voice settings for Discord on your PS5 and start enjoying the fun.
We will understand the steps for using Discord on PS5. We will discuss a detailed step-by-step guide to ensure you comfortably link your Discord to your PS5. Let's begin!
Can Discord Work With PS5?
Yes, it can. Initially, it was impossible to link Discord with your PS5 when you wanted to use the Discord voice channel for communicating with your gaming friends. However, Discord collaborated with PS5, and after testing their beta program, they announced on March 8, 2023, that it is now possible to use your Discord account on your PS5.
So, if you are eager to communicate with fellow gamers in a voice chat, you can achieve that using Discord. You only need to know how to connect the two and select which voice channel to use. Once done, you can play your game as you communicate in a Discord voice channel.
How To Use Discord on PS5
If you are a PS5 and Discord user, then you understand the intensity of the news that it's now feasible to use Discord with your PS5. While gaming, it's common to want to join a voice chat with friends and gamers, and what better way to do so if not using a Discord voice channel?
Here's a detailed step-by-step process of connecting and using Discord with a PS5. Follow along and implement the same in your case.
Step #1: Update Your PS5
When you want to get on board with this new functionality, you must first update your PS5. Otherwise, the feature won't be available with your outdated version. Here, if you have enabled automatic updates, that will work. Still, you can opt for the manual update with the steps below.
Open your PS5 and click the "Settings" button at the top.
Navigate to "System" and click the option for "System Software."
Tap the "System Software Update and Settings."
Locate the option for "Update System Software" and click on it.
Select the option to "Update Using the Internet," and lastly, click the "Update" button.
Step #2: Adjust Privacy Settings
The default settings on PS5 prevent your activities from being visible to others. However, we must adjust your privacy settings to allow Discord to access your activities on PS5. For that, use the steps below.
Open your PS5 and click on "Settings."
Navigate to the "Users and Accounts" section and tap the "Privacy section" on the left.
Tap the "View and Customize Your Privacy Settings" in the "Your Activity" section and set the option for anyone to see your activities.
With that, you've granted Discord the required permissions to work conveniently with PS5.
Step #3: Connect Your Discord to Your PS5
Open your PS5 and click on "Settings."
Navigate to the "Users and Accounts" section and tap "Linked Services."
Select "Discord" from the listed platforms.
Tap on the "Link Account" option.
Click the "Agree and Continue" button at the bottom.
You will see a QR code generated and displayed on your screen.
Open your phone's camera, scan the QR Code, and click the "Authorize" button.
Step #4: Join Your Discord Channel
When joining a voice chat on your Discord mobile, select PS5 and proceed.
Choose your Discord Server and select the voice chat of choice.
Click the "Join Voice" button at the top.
Tap the "Transfer to PlayStation" option and click on your console.
You will see a notification at the top confirming you've joined the voice chat.
Step #5: Configure Your Voice Chat Settings
You are now free to adjust your Discord voice settings on your PS5.
Press your PS button and navigate to the "Parties" section.
Click on your joined party.
You can adjust different elements, such as muting voice chats.
You now have control of your Discord voice chat on your PS5.
Conclusion
We've detailed the steps to follow when you want to connect and use your Discord with a PS5. Go ahead and enjoy this new feature.