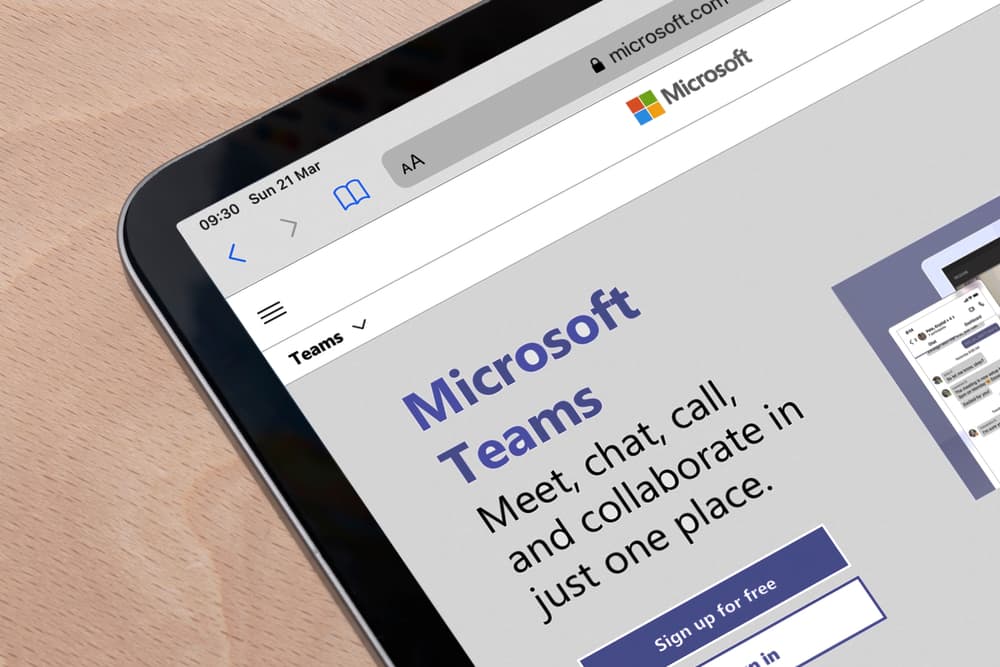 To facilitate communication, Microsoft created Microsoft Teams as a collaboration tool for organizations to use for handling projects by creating different teams where members of the organization can interact and work together.
Like all platforms, Microsoft Teams also has various disadvantages that hinder how people use it.
If you've not realized the drawbacks that come with Microsoft Team, this post will reveal them.
The obvious drawback is its complicated or confusing file structure, especially since files are stored depending on the team. Its storage is limited, especially when many teams are created without restrictions. Moreover, Microsoft Teams is a redundant tool compared to other Microsoft tools.
We will discuss Microsoft Teams in detail, mentioning the features and benefits you get by using it. Also, we will focus on discussing the disadvantages you get from using Microsoft Teams.
What is Microsoft Teams?
Microsoft Teams comes as part of the Office 365 suite. It is a communication and collaboration tool provided by Microsoft Teams to offer diverse functionalities in one place for an organization to use.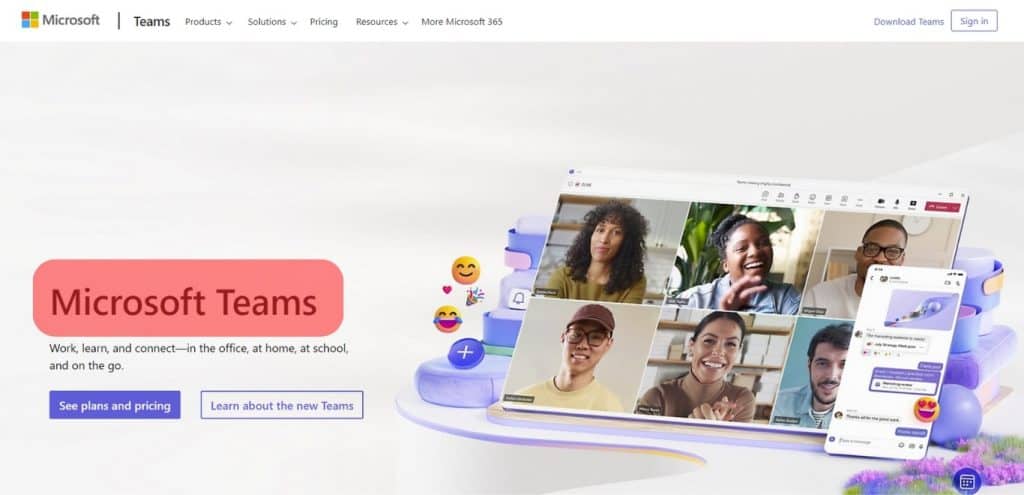 With Microsoft Teams, people can communicate, collaborate on projects and add different integrations.
Microsoft Teams comes as Microsoft's way of competing with existing and reputable collaboration platforms, such as Slack. Using Microsoft Teams is great for various factors.
First, it has a free version for anyone with a Microsoft account. The free version supports creating meetings for 100 participants.
Still, Microsoft Teams integrates with other Microsoft tools, such as Office Suite, to enhance productivity, file sharing, and management while collaborating.
Microsoft Teams stands out for supporting virtual collaboration, making it serve as a videoconferencing platform.
Microsoft Teams combines videoconferencing with productivity tools, something other collaboration tools can't do. Nonetheless, Microsoft Team has its share of disadvantages.
What are the Disadvantages of Microsoft Teams?
For Microsoft Teams users, there are different disadvantages that you get from using the platform for your collaboration and communication with team members.
Disadvantage #1: Confusing File Structure
Suppose you want to find the location of a file on Microsoft Teams.
You will face a tough time, especially since Microsoft Teams stores conversations in its root folder for the particular channel.
The more channels you have, the more confusing the file structure will be since each channel has its root folder.
When you try to move the files to organize them, you will end up breaking their links and creating more problems.
Disadvantage #2: Mobile Version is Unfriendly
When you use Microsoft Teams on your desktop, you will love its appearance and how everything is visible and well organized.
Unfortunately, that can't be said for its mobile version.
Several tools and features are unavailable for the mobile version, and if you are customed to the desktop version, you will hate the mobile version of Microsoft Teams.
Disadvantage #3: Limited Storage
Microsoft Teams gives flexibility for different users to create teams.
The challenge here is that when everyone creates teams, too much space will be consumed, and soon you will start experiencing a stretch due to the many teams that have been created.
If you've not restricted who can create a team, you will have anyone creating their team, leading to limited storage.
Disadvantage #4: It Fails at Giving Notifications
A key disadvantage of Microsoft Teams is its failure to give notifications for various activities.
For instance, if you are creating a channel or a team, it won't notify you that you have an existing one with the same name you've assigned the new one.
The impact of this is that you will end up with different teams or channels sharing the same name, causing confusion.
Before creating a team or channel, try searching for it by entering its name in the search bar. You can use the name to create a new one if no match is found.
Disadvantage #5: It is a Redundant Microsoft Tool
As a Microsoft Tool, Microsoft Teams suffers from being a redundant tool developed by Microsoft.
There is no major difference between it and other Microsoft tools, and you may feel like you are using the same tool for all your Microsoft activities.
Most users feel that Microsoft Teams is the same and a redundant tool and often get confused about which tool to use as all their tools have the same features and functionalities.
Conclusion
Microsoft Team is a collaboration tool owned by Microsoft.
You can use it for team collaboration and as a videoconferencing platform.
Like any other collaboration tool, Microsoft Teams has different disadvantages that push people away to seek better alternative tools for team collaboration.
This guide has covered the various disadvantages of using Microsoft Teams.