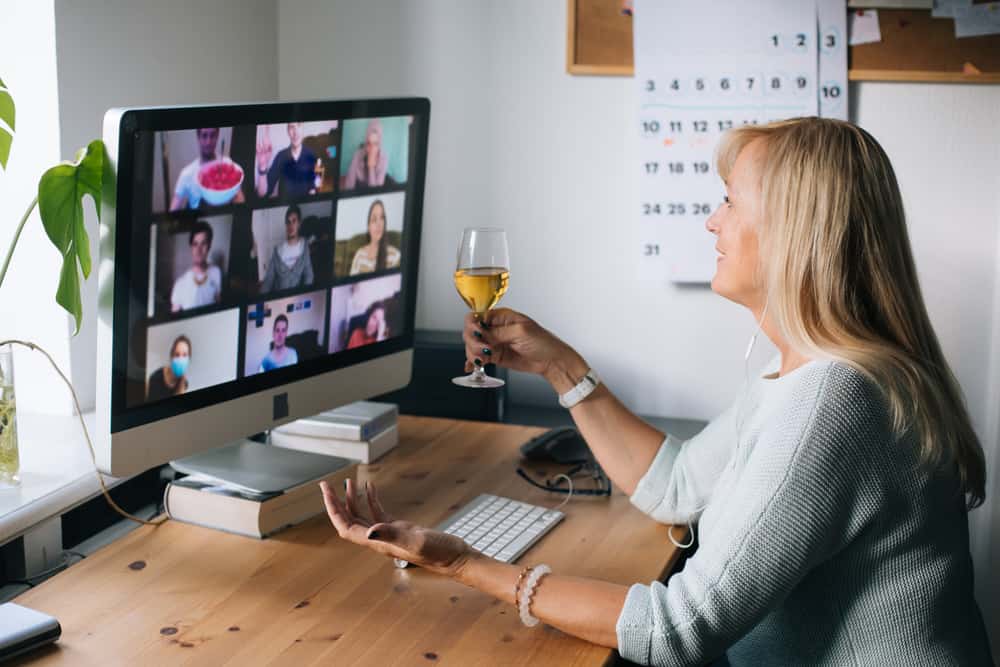 FaceTime announced a new feature that has made screen sharing possible. Because of the new feature, users can now use supported applications like Spotify to do group sessions and listen to music together.
Moreover, the feature provides Spotify controls, meaning any FaceTime video or audio call member can pause, rewind, move forward, and do other things.
You can do a Spotify group session on FaceTime using the SharePlay feature. SharePlay is a feature by Apple that has integrated with applications like Spotify to enable music sharing. You can do a Spotify group session from the Spotify app by starting music, opening FaceTime, or starting a call on FaceTime, then selecting music from Spotify.
Doing a Spotify group discussion on FaceTime can be hard when you have never tried it. This post has explained how you can start a Spotify group session from the Spotify app or the FaceTime application. Let start!
How To Do Spotify Group Session on FaceTime
Apple introduced a new feature called SharePlay, which has enabled sharing screens. The feature is compatible with several applications, making it easy to use apps like YouTube, Spotify, and more.
The SharePlay feature is like the Spotify Group Session feature, but it brings out the difference in integration. Apple allowed other popular applications to integrate SharePlay, making it cross-platform and usable on many applications.
Do a Spotify Group Session on FaceTime From FaceTime
One way of doing a group session on FaceTime and listening to music from Spotify is by making the connection from the FaceTime application. In such a case, you can proceed as indicated below.
Start a FaceTime call with others.
While on a FaceTime call, swipe the screen from the bottom upwards.
Open Spotify.
Play a song you wish to listen to or an album.
Tap on SharePlay if prompted.
Click the picture in the picture tile to return to the FaceTime call.
You will notice that everyone on the FaceTime call will have the music playback controls on their screens. That means anyone can pause the song or fast forward.
Do a Spotify Group Session on FaceTime From Spotify
Another way to listen to Spotify music while on a FaceTime call is by making the connection from the Spotify application.
Launch Spotify on your phone.
Find a suitable music or album you wish to share with friends.
Click the menu, three dots, or the share icon.
Select "SharePlay" from the listed applications.
Enter the contacts you would love to enter into a group session with.
Click on the audio icon to start a FaceTime Audio, or tap "FaceTime" to enter into a video call.
You can now tap on the playback controls to start listening to the music with all of your friends.
It is important to note that SharePlay is used to make Spotify group sessions a success. Moreover, if you wish to listen to music with friends from other music apps, you can do so when SharePlay supports it.
Conclusion
Sharing Spotify music has been made possible. If you plan to have a video or audio call on FaceTime, you can listen to music with your friends, provided you all have the FaceTime and Spotify applications.
If you don't know the steps to start a Spotify group session on FaceTime, this post has outlined the steps!
Frequently Asked Questions
Can I do a Spotify group session on FaceTime?
Yes. The introduction of SharePlay by Apple has made it easy to share a screen with others. That means if you want to listen to music on Spotify while on FaceTime, ensure all the participants have FaceTime and Spotify. They can listen to music and do other controls like moving forward or pausing the music.
Why is the Spotify group session not working on my phone?
If you are in a Spotify Group Session and cannot listen to music with others, you have not subscribed to Spotify premium. You must have the premium version of Spotify to join Spotify Group Sessions with other users.