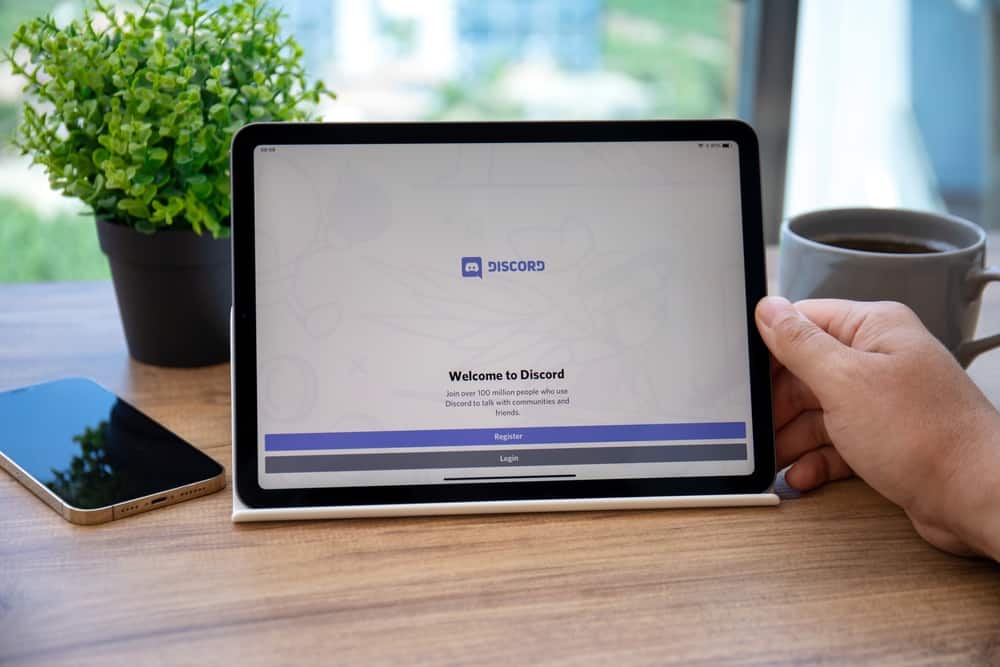 When in a text channel on Discord, you may want a way that lets you check and correct grammatical errors. It could be English is not your native language, or you want a tool to help you share a presentable and correct message when using Discord.
In that case, you are looking for a way to get Grammarly to work on Discord.
How can you achieve that, and what steps should you follow?
Grammarly is designed to help detect and correct grammatical errors. You must install the Grammarly app on your Mac or Windows to get Grammarly on Discord. That way, whenever you type on Discord and have the Grammarly tool open on the browser, Grammarly will give suggestions on Discord desktop or the mobile version. You can then use the suggestions to edit the grammar before you send a message.
We will understand what Grammarly is and whether you can use it with Discord. Moreover, we will see the steps for using Grammarly on Discord on a PC or Mac.
What is Grammarly?
When you are typing on a Word document, you need a tool that lets you work on the document's grammar to ensure it's error-free.
Grammarly is a tool designed to help users detect and correct grammatical errors when working with different applications. There is a free and paid subscription.
With the paid version, you will get premium offers, including checking the plagiarism score. When you install Grammarly on your Windows or Mac and log in to the browser, you will find Grammarly giving suggestions when using different applications.
Grammarly supports native apps, including Discord, Apple Mail, Slack, etc. You can use Grammarly via its desktop version or the web.
How To Get Grammarly on Discord
Grammarly is a writing assistant that works as a desktop and web application. You can use it with desktop applications, email clients, web apps, etc. However, we must first install the desktop version to use it with native apps like Discord.
Let's see how to get Grammarly on your Windows and Mac.
On Windows PC
When you want to use Grammarly with Discord on your PC, follow the steps below.
Visit the Grammarly website and download the Windows version.
Locate the downloaded file, right-click, and select the option to "Run as Administrator".
Once Grammarly is installed, open the browser and visit the Grammarly website and login or signup.
Open your Discord application and sign in to your account.
Open the text channel or DM and start typing.
Grammarly will give suggestions whenever it detects a grammatical error in your text.
You can then use the suggestions to correct the grammatical error that you have in your text. Note that the level of accuracy is higher when using the premium Grammarly version than the free one.
On Mac
Discord is also available on Mac and integrates with Grammarly, but you must first install it.
Download the Grammarly tool for Mac.
Click the downloaded file.
The on-screen prompts will guide you on the installation.
Open your Discord application.
Start typing on DM or in a text channel.
A Grammarly widget will start floating whenever it detects a grammatical error.
You can click on the widget to see the suggestions and make the changes to ensure your text is correctly written before you send it to the target person.
With Grammarly now accessible on Discord, you have room to ensure you send the correct text with no errors.
That's the only way you can use Grammarly with Discord. Remember that you must have a Grammarly account, free or paid, before accessing the Grammarly suggestions when using native apps or text editors.
Conclusion
Grammarly is an excellent writing assistant for ensuring your text is grammatically correct.
To use it with Discord, you must first install its desktop application before Grammarly becomes available on the native apps.
We've seen how to get Grammarly on Discord when using a Mac and Windows PC.