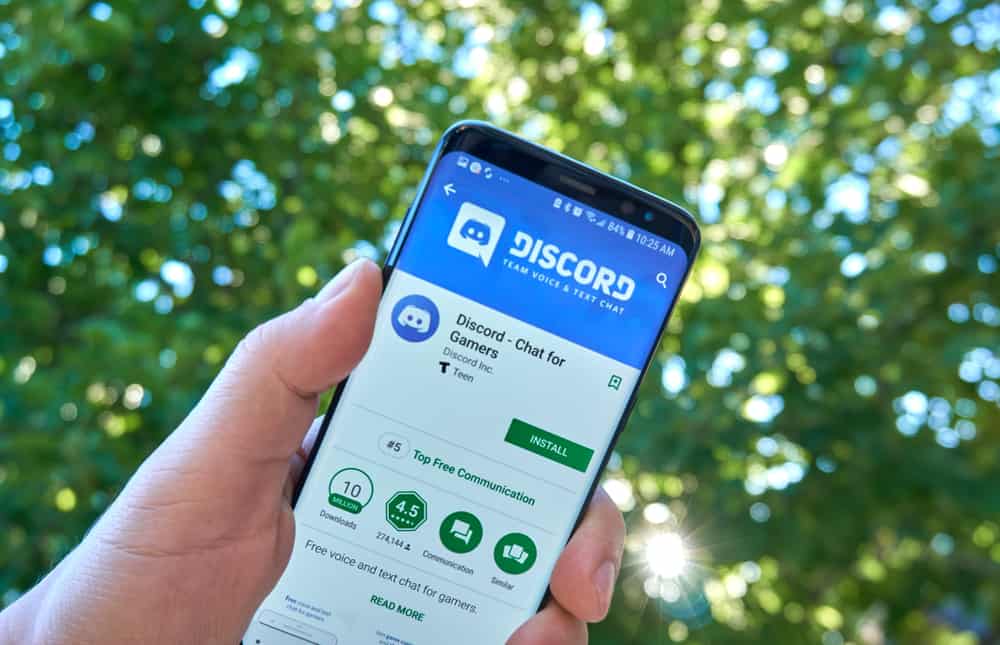 When using Discord, some features are locked behind a Discord Nitro subscription. Such features include a Discord profile banner. You might have viewed someone's Discord profile picture and noticed they have a banner.
Still, you could have viewed a server's profile and seen the banner added to its profile picture. How do you get and use these banners on Discord?
A profile banner is unlocked when you have a Discord Nitro subscription. You can create a banner and upload it on your Discord profile when you have Nitro. You can add a banner when you click the "Edit profile" option. For a server, you can unlock the banner option once your server reaches level 2. For that, you must have attained 15 boosts. With a server banner, you get to customize your server's appearance.
We will discuss a Discord banner and the steps to follow to use a Discord profile banner. Still, we will discuss what a banner means relating to a Discord server and how to get and use the banner.
Understanding Discord Banners
When you want to personalize your Discord profile, you can use a Discord banner. A Discord banner will fill up your profile icon with the custom banner you use, such as a game or anime character. When someone views your Discord profile, they will see the profile banner next to the profile icon.
You can use Discord banners with your Discord account and a Discord server. For a personal account, you must have a Discord Nitro subscription before unlocking this feature. However, if you want to add a profile banner for your Discord server, it must have reached level 2, meaning you must have 15 boosts. If you meet these two features, only then can you enjoy the fun and uniqueness of a Discord banner.
The concept behind using a Discord banner is to ensure you create a unique identity for your server, such that someone can't miss identifying it. For your profile, a banner is one way of making your profile appear unique.
How To Use Discord Banners
You can use a Discord banner with your profile or that of your server. We will understand how to use a Discord banner for both instances.
With a Discord Server
Discord offers server boosts depending on the activeness of the particular server. For an active server, you might have noticed. Discord gives it different boosts. If you get to 15 boosts, your server will reach level 2. When this happens, you can create a banner image and upload it to the server's profile.
When creating the banner, ensure you attain the required dimensions of 960×540 and a dimension of 16:9. You can attain this requirement using an editing tool. Still, ensure you focus on the parts that will be visible. Most parts at the bottom will appear faded when uploaded.
Here's how to upload your Discord banner for your server.
Open your Discord application on your desktop.
Open the target server and click on the server name or the down arrow next to it.
Select "Server Settings."
Locate the "Upload Background" option on the "Server Settings" page and click on it.
Select your banner image on your desktop and upload it.
That's it!
With a Discord Profile
Once you have a Discord Nitro subscription, you can use a banner on your profile. Follow the steps below.
Use Discord Banner on Your PC
Open your Discord application.
Click the settings icon at the bottom.
Click the "Edit User Profile" button on the right in the "My Account" section.
Below the profile picture, click the "Change Banner" option.
Click the "Upload Image" and select your banner image from your desktop.
Lastly, click "Apply" and "Save Changes."
Use Discord Banner on Your Mobile
Open your Discord mobile application.
Tap your user profile picture at the bottom.
Tap on the banner and select the "Change Profile Banner" option or tap the pencil icon.
Upload the banner from your phone's gallery.
Lastly, hit the "Save Changes" button.
Conclusion
A Discord banner requires you to have a Nitro subscription to use it on your profile or have a level 2 boosting for your Discord server for you to use it. We've seen the steps to use a Discord banner on your profile or server.