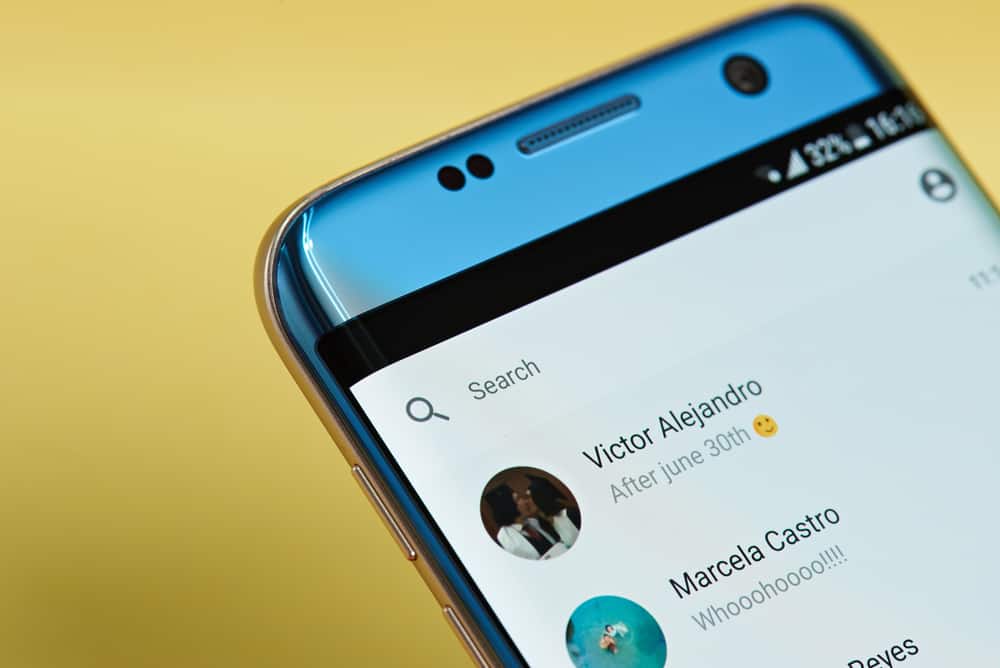 Messenger is an instant messaging app for chatting, sharing media and photos, and forming groups.
Like other instant messaging apps, Messenger is an excellent way to meet and connect with new people.
However, you must know how to approach them correctly or risk appearing like a stalker.
Learning to break the ice on Messenger can help you form meaningful relationships with people that can evolve beyond chatting on the app.
So, how to break the ice on Messenger?
The first thing to know about breaking the ice on Messenger is to introduce yourself. If you want to approach a stranger or someone you've not spoken to in a long time, they won't expect your message. They also might not have the time or patience to engage you until they discover who you are. This means it's best to state your name and purpose in the first message to avoid confusion.
Read to the end to learn more about breaking the ice on Messenger and increasing your chances of receiving replies on the app.
Overview of Breaking the Ice on Messenger
Instant messaging platforms are a huge part of our communication ecosystem, and Messenger is no different.
More people use instant messaging apps like Messenger for daily communication than calls or traditional messaging apps. This means learning to utilize Messenger for connections properly is a valuable skill.
Besides connecting with family and friends you already know, Messenger can help you form new and meaningful friendships that can evolve into real-life connections.
Knowing how to approach people and address their concerns about your identity is the trick.
Next, we'll give examples of how to break the ice on Messenger.
Introduce Yourself
Breaking the ice on Messenger can be nerve-wracking, especially with a stranger or someone you haven't spoken to in a while. However, composing yourself and creating a well-structured introduction message is still essential.
While it's tempting to break the ice with a 'Hey' note, people typically ignore such texts because they assume you're a stalker or an internet user looking to engage with anyone for pointless conversations.
It's also crucial to remember that even people you're familiar with may not remember you from your Messenger name. Consequently, state your name and a reminder of how you met or why you want to connect with them.
Here's an example of a good icebreaker for someone you know but haven't spoken with in a long-time:
"Hi, Anne. This is Sherman from your Biology class in college. We used to message sometime back, but that changed after I moved for work. I came across your contact on my Messenger app and thought to say hi. Message me when you have some time. I'd love to catch up."
Here's an example of a good icebreaker for a stranger on Messenger:
"Hi, Anne. My name is Sherman Thompson. I am a junior professor at a Community College. I've come across your name on my Messenger several times. I'd love to chat with you sometime, and if you're open to it, we can get to know each other."
Have a Profile Picture
If you plan on approaching someone on Messenger, ensure you have your photo as the profile picture.
A profile picture helps establish trust and shows you have nothing to hide.
Additionally, if you've met the person you are chatting with before, they can easily recognize you from the photo and be open to reply to your message.
Be Patient
After sending the first introduction message, be patient and avoid sending follow-up texts before they reply to the first message.
Remember, instant messaging apps like Messenger have been infiltrated by online scammers looking to swindle people out of their money by hacking their accounts.
Sending too many messages, especially within a short time frame, is a red flag and implies you have a hidden agenda.
Instead, give the person a few days to reply. If they haven't responded after three days, you can send a follow-up message saying you're open to chatting whenever they wish.
Be Polite
Another way to break the ice on Messenger is to be polite in your replies.
If you're talking to a stranger, they will likely ask several questions to ascertain your background. Be respectful and answer honestly.
Additionally, try answering all the questions regarding your background truthfully so they know they can trust you and that you're open to conversing with them.
Don't Ask Personal Questions
When approaching someone on Messenger, avoid asking personal questions that can be misinterpreted as rude and snoopy.
Instead, stick to fun topics like interests, work, and entertainment.
Remember to be engaging, polite and patient when chatting.
Summary
Learning how to break the ice on Messenger is a valuable skill that can help you reconnect with old friends, talk to new people and form great and meaningful relationships.
Introducing yourself is the most important thing to remember when breaking the ice on Messenger.
A proper introduction shows you're genuine and simply want to chat.
If the person you're chatting with replies, stick to general topics and be respectful and fun when talking to them.