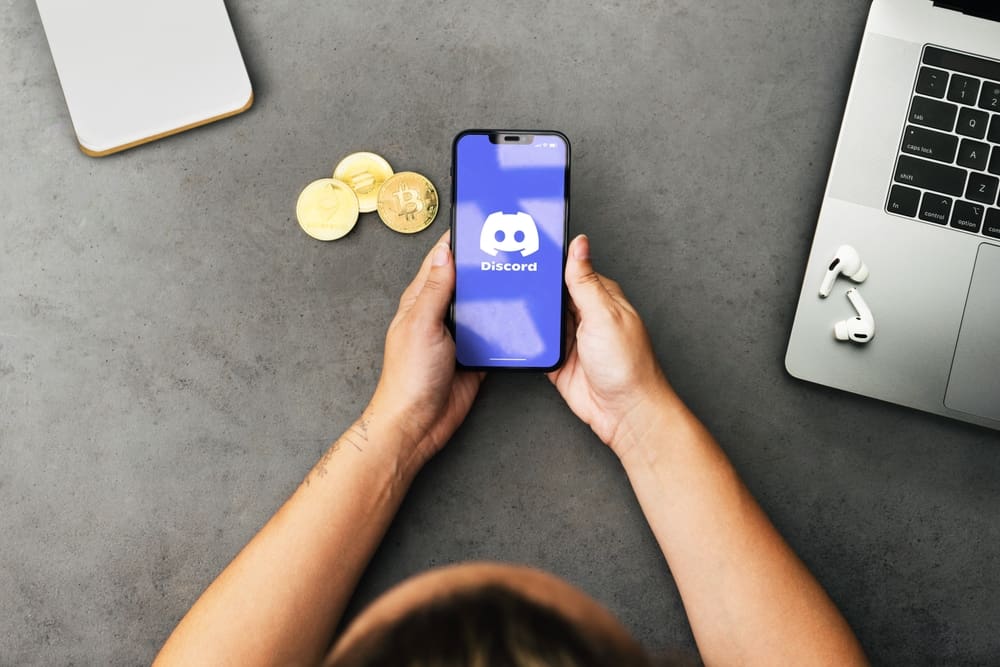 Are you curious about how to earn Discord Nitro?
Discord is a free VoIP platform with basic features for a free account. To get more advanced features, you need to have Discord Nitro to unlock these features.
Discord offers Nitro classic for $4.99 monthly or the full Nitro subscription for $9.99 monthly. The subscriptions are inexpensive, but different tricks can help you earn free Discord Nitro.
The first option is to join Discord servers offering giveaways for Discord Nitro. Also, you can search for promotions from different companies which gift Discord Nitro. Still, you can request people to buy you Nitro as a birthday gift, then use the Nitro code to redeem it. Another way is by enrolling in the Discord partner program that rewards outstanding communities, and hopefully, you will earn free Discord Nitro. Lastly, you can purchase the Nitro subscription.
We will begin by understanding what a Discord Nitro is and the benefits you enjoy having Discord Nitro. Next, we will present different ways of earning Discord Nitro, including free and paid options.
What Is a Discord Nitro?
Discord is the largest free VoIP platform that supports text and calls. Although Discord is free, some features are restricted unless you unlock them using Nitro.
Discord subscription unlocks some features, and the subscription fee required to buy Nitro boosts Discord. Besides, Nitro gives you an enhanced experience when using the platform.
You will note that some features are limited when using the free account. For instance, you can't use the same emoji on two servers.
Here are the benefits of earning Discord Nitro.
Better Global Emojis and Animation
Everyone loves using emojis to spice up the chat and express different feelings.
With Discord Nitro, you can collect various emojis or even customize yours.
Besides, you won't get restricted on how you use the emojis.
Moreover, Discord Nitro helps you unlock GIF avatars and other custom tags.
Enhanced Discord Profile
Discord Nitro gives you room to customize your profile better. You can use animated avatars and claim other tags.
Moreover, Nitro allows you to choose a personal identification number and set up a unique profile badge.
Quality Videos
Discord Nitro lets you use a high screen share quality. You can use the 720p or 1080p for screen share at 30fps. Nitro offers quality HD videos that you can't use with a free account.
Large Upload Size
Discord has a limit of 8 MB of file size you can share. For someone looking to share large files, you need to earn Nitro. A Nitro subscription increases the file upload size from 8 MB to 50 MB.
Server Boosts
Discord Nitro offers two server boosts. Moreover, you get a 30% discount on other server boosts that you may want to obtain.
The bottom line is that Discord Nitro offers plenty of benefits you can use, and earning Discord Nitro, paid or free, works in your favor.
How To Earn Discord Nitro
Earning free Discord Nitro is not an obvious thing. In most cases, you may end up purchasing the Nitro subscription.
Let's see the various ways of earning Discord Nitro.
Method #1: Nitro Giveaways
Various Discord servers offer Nitro giveaways. The majority of such servers offer Nitro giveaways for completing various surveys or research. The Discord server could run a survey where any member that completes it gets rewarded with a free Nitro gift code. You can then redeem your Nitro.
The trick is to join a giveaway server, participate in the giveaway challenge, and ensure you emerge as a winner. That way, you are guaranteed to earn Nitro. So, search for Discord servers offering giveaways or running advertisements, then follow along to participate.
Method #2: Promotions
Promotions work almost the same as giveaways. For promotions, they are mainly run by companies where customers receive Nitro as part of promotions.
For instance, a platform like YouTube offers a promotion that lets you purchase $10 Nitro, and earn a free YouTube premium for three months, which would otherwise cost you $33.
Method #3: Discord Partner Program
If you own a partnered Discord server with over 500 members, you stand a chance to win free Nitro, depending on the activeness of your server.
You must first join the partner program from your Discord server settings. Once you do, you can wait and hope you get rewarded with free Nitro.
Method #4: Redeem a Nitro Gift
Suppose someone wants to gift you on your birthday. You can request them to gift you Nitro points. That way, you can open Discord and, under the Gift Inventory tab on User settings, enter the Nitro code to redeem the Nitro points.
Method #5: Purchase a Subscription
If you can't earn free Discord Nitro, you can purchase any subscriptions. The Nitro classic is available for $4.99 monthly or $49.99 annually. The Nitro costs $9.99 monthly and $99.99 annually. Purchase the subscription that suits your need and budget.
Conclusion
It's possible to earn free Discord Nitro. Alternatively, you can purchase one of the two subscription plans on a monthly or annual basis.
We've covered all the different ways of earning Discord Nitro. That's it.