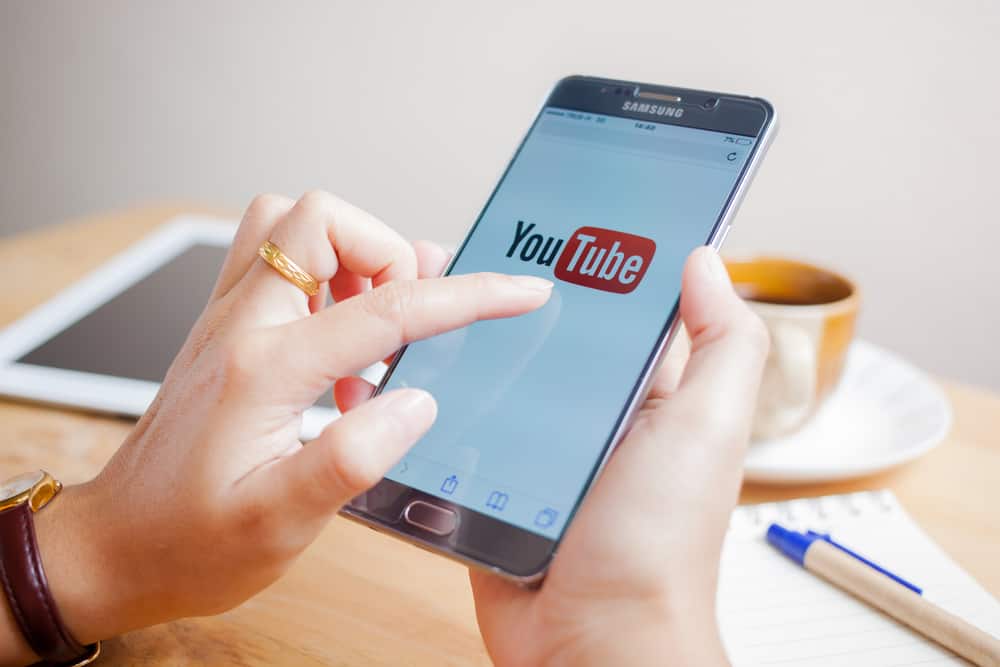 I am sure you know Facebook, Instagram, Twitter, and even Discord handles, but do you know, now YouTube also has introduced handles to make it easier for viewers to connect with creators?
That's right! Last year, YouTube handles were introduced, and creators and even viewers wholeheartedly welcomed this new feature that has been missing on YouTube.
So, what is a YouTube handle?
A YouTube handle is a unique channel identifier that enables audiences to easily find creators on the platform and connect with them. These are distinct from channel names and begin with "@." For example, a handle would look something like "@channelname." This handle is part of your channel URL. Additionally, you can see the handle in comments and mentions as well as in Shorts.
Let's dive in and explore more on YouTube handles and how to view and edit your handle to reflect your aesthetics truly.
Everything on YouTube Handle
As of late 2022, YouTube finally introduced "YouTube handles" — a way for users to discover their favorite channels/creators.
After the launch of the feature, Google gave a certain time (via email or YouTube Studio) to creators to select their handles, after which Google automatically assigned handles to each channel.
So, what is this YouTube handle?
YouTube handle is just like Facebook, Instagram, Twitter, and Discord handle. It starts with the symbol "@" followed by either the channel name or any name preferred by the creator.
So, it would look something like that. "@youtubechannel."
YouTube handle is a distinct channel identifier different from your channel name. YouTube handles make it convenient for users to navigate to your channel or mention/tag your channel.
Additionally, this handle even becomes part of your channel's URL.
If you notice, your YouTube channel URL looks something like this now: "www.youtube.com/@youtubechannel."
Did You Know?
Previously, only channels with over 100 subscribers could have custom URLs. Now, everyone with a YouTube channel can have customized URLs due to their unique YouTube handle becoming part of their URL.
Besides URL, you can view YouTube handles on comments, mentions, and in Shorts.
YouTube handles have proven to be a great new addition allowing audiences to discover their favorite YouTubers directly through their short handles.
Additionally, these allow your audience to engage with you more conveniently by mentioning or tagging you by your YouTube handle to grab your attention.
Note
YouTube handles are not your channel names. So, if you change either of them, it will not affect the other.
How To View or Edit Your YouTube Handle?
If you have been assigned a YouTube handle automatically and want to change it to something that resonates well with you, you can change it at any time or view it if you do not know what your YouTube handle is.
Follow these steps for YouTube mobile and website.
YouTube Mobile
Follow these steps:
Launch the YouTube Android or iOS apps.
Tap on your profile avatar in the top right corner.
Tap on "Your channel" in the menu.
Tap the pencil icon.
You will find your handle under "Handle." Press the pencil icon to edit it.
Type your handle and tap "Save" to save your altercations.
YouTube Website
Follow these steps:
Navigate to the YouTube website and sign in.
Click on your profile avatar in the top right corner.
Select "YouTube Studio."
Select "Customization" from the panel on the left.
Go to the "Basic info" tab.
Now, you can view your YouTube handle under "Handle" and edit it however you like or choose from the suggested ones.
Important Points
Here are some important points about YouTube handles:
Your YouTube handle must be between 3 to 30 characters.
Your handle must have both letters and numbers. Plus, you can insert special characters like hyphens, periods, and underscores.
Make sure it is unique and not already assigned to someone else.
Also, your handle must comply with YouTube community guidelines.
Your handle can only be changed twice every 14 days.
Round Up
YouTube handles are short and unique channel identifiers with the symbol "@" followed by any name of your preference that reflects your channel.
These handles are convenient ways to find a channel instead of using their big names.
Additionally, you can mention and tag a creator via their handle.
In this article, we also explained how to change your YouTube handle.
So, get as creative as you like and play any way you want with your handle.