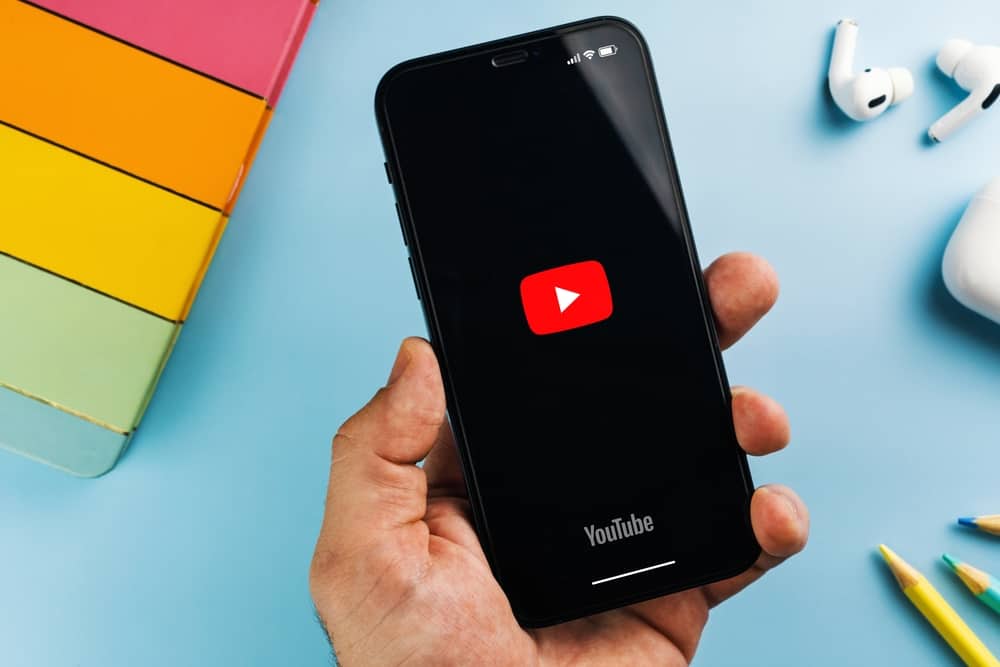 Over the last decade, YouTube has added many advanced features and redefined careers with its capacity to support content creation.
Currently, YouTube has two versions: free and premium.
Paid version users can access exclusive features like ad-free streaming and app downloads unavailable in the free version.
Unfortunately, with apps as successful as YouTube, some developers will always try to replicate the app and circumvent some of the features unavailable to some users.
This was the idea behind YouTube Vanced. So what exactly is YouTube Vanced?
YouTube Vanced is a modded version of the official YouTube app. It was created for Android devices. YouTube Vanced offers access to exclusive features unavailable to free users on the official YouTube app. Examples of additional features on YouTube Vanced include a built-in adblocker, force HDR mode, casting toggle, picture-in-picture video, extra speed and resolution settings, and more.
You're not alone if you're curious about YouTube Vanced. This post explains what YouTube Vanced is, its features, and how to download it on your device.
Overview of YouTube Vanced
As explained earlier, YouTube Vanced is a modded version of the official YouTube app. YouTube Vanced offers access to exclusive features unavailable to free YouTube users.
Currently, YouTube Vanced is only available to Android devices. It's crucial to note that modded apps are unofficial and not hosted on registered app stores. To download YouTube Vanced, you'll need the app's APK or official site.
It's also vital to note that YouTube Vanced violates YouTube's copyrights policies which have led to a series of shutdowns.
The app may sometimes be unavailable for download. Users who already have the app can still use it. However, without necessary upgrades and feature updates, the app may malfunction.
Next, we'll discuss some of the features YouTube Vanced offers.
YouTube Vanced Features
Here are examples of features available on YouTube Vanced.
Feature #1: Built-In AdBlocker
One of the main highlights of YouTube Vanced is the in-build ad controls.
Even though ads are essential to YouTube, users understandably would prefer to have the option to view or not view ads.
Free YouTube users, unfortunately, don't have this option.
YouTube Vanced allows you to stream without the annoying ad interruption.
Feature #2: Force HDR Mode
Another feature of YouTube Vanced is the Force High Dynamic Range, which improves YouTube video quality even for devices that don't support HDR.
Feature #3: Background Playback
Background playback is playing a video outside the YouTube app.
Typically, this function is available to YouTube premium subscribers.
YouTube Vanced offers this feature for free.
The best thing about background playback is streaming while doing other activities on your phone.
Feature #4: Maximum Resolution
YouTube Vanced allows you to stream videos in higher resolutions than your device supports.
Feature #5: Casting Toggle
YouTube has a cast icon on the mobile app.
Unfortunately, the casting icon is unavailable to PC users who use third-party tools to cast YouTube videos on a TV.
This isn't the case with YouTube Vanced.
This YouTube version has a simple casting function you can quickly turn on or off to cast videos to a different device.
Feature #6: Pinch To Zoom
Another feature exclusive to YouTube Vanced is the pinch-to-zoom function on all devices.
Typically, some devices with a smaller aspect ratio do not allow you to zoom into videos by pinching.
However, with YouTube advanced, this feature is available on any device, including those with a smaller aspect ratio.
Feature #7: Themes
YouTube Vanced offers a dark theme, and others like black.
The app's default theme is white.
Feature #8: Preferred Speed and Resolution
YouTube Vanced allows you to set your playback speed and resolution.
It also automatically sets the speed and resolution you select for subsequent videos.
Feature #9: Swipe Control for Volume and Brightness
Another advanced feature on YouTube Vanced is the swipe button to set your preferred brightness or volume.
Having these settings as a swipe function makes it easy to adjust the brightness or volume when a video is streaming on full screen.
Downloading YouTube Vanced
As we've established, YouTube Vanced is a third-party app unavailable on official Appa stores.
Consequently, you'll need to visit the official site to download this app to your device.
Summary
YouTube Vanced is a modded version of the official YouTube app.
It offers access to exclusive features typically unavailable to free YouTube version users, like themes, pinch to zoom, maximum resolution, swipe control for volume and brightness, and a built-in AdBlocker.