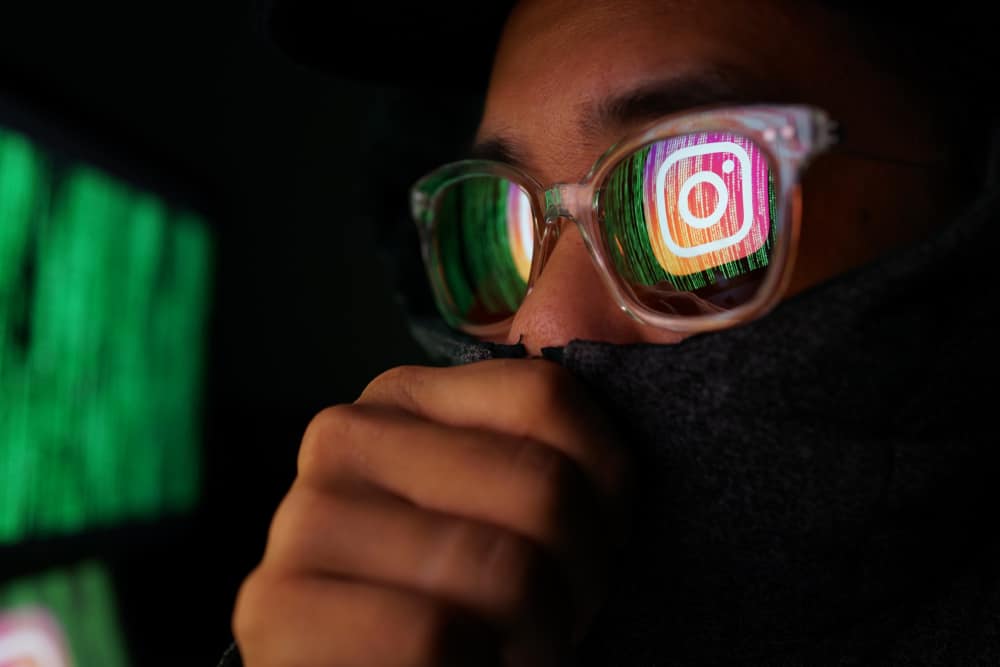 Though Instagram is not the pioneer of stories option like Snapchat (merely a copycat), still Instagram stories have kicked in ever since its launch.
The feature enables users to share their day-to-day life with their families and friends, which vanishes after 24 hours. Despite being such an endearing feature, sometimes it can get an irritating experience.
If you find one of your contacts oversharing and are tired of seeing every second of their vacation trip (it feels like you are with them), you can mute them.
Muting someone's Instagram posts and stories is a unique feature that allows you to take a break from someone's content without hurting their feelings (like blocking).
They will never know, and you can enjoy your next Instagram scroll without bumping into their faces.
But what can you do to unmute someone on Instagram?
Now, if you have muted someone's Instagram stories and want to unmute them, it is simple. Go to their Instagram profile, and tap the "Following" option below their bio. Next, go to the "Mute" section, and finally, toggle off the "Stories" option. The other person would not even notice you muted and unmuted them. 
So, let's dive in to learn more! 
You Can Mute/Unmute Anybody's Stories or Posts Without Them Knowing 
Yeah, true! You can mute anybody's stories and even posts without them knowing, period!
If you are tired of seeing every second of a person's waking hours on their stories, just mute them. 
Now, if you are a considerate human like me, you must like to swipe to entire stories of a person (as looking at some and leaving the rest is rude).
Anyways, if you are mindful, like me, who cares for people but despises them for oversharing, then the mute option is for you. See, I am not the one who is always online on social media (I don't even have time).
Now and then, I get a chance to check my Instagram, and it becomes so irritating and tedious (believe me!) to see only one face on my feed and stories. 
That is why I mute such dudes (and gals, without discrimination) who overshare. Fortunately, if you do not want to take extreme measures like blocking someone, then Instagram allows you to mute them. 
They will share what they did at the concert or how they got ready for a wedding, but you will not see them on your stories feed. 
In this way, you will not accidentally tap on their stories and would have to see them entirely or be rude enough to swipe past them.
How To Mute Someone's Story on Instagram?
Follow the following method to Mute someone's stories; note the process applies to both Android and Apple Instagram Apps:
Open the Instagram app.
On the stories feed, look for the person you want to mute and long-press their profile picture.
Tap on the "Mute" Option.
Select "Mute Story" to mute the stories.
Another Methot To Mute Someone on Instagram
Another way is to search the profile of the person you want to mute and tap on the "Following" Option (below bio). Go to the "Mute" section and toggle on the switch next to "Stories."
How To Unmute Someone's Stories on Instagram?
Now, once you have muted a person, the good news is that you can unmute them any time you want.
Method #1: From Their Profile
If you wish to unmute your annoying friend's stories (you miss them now), follow these steps:
Open Instagram on your mobile device.
Tap on the search tab at the bottom of your screen.
Search the profile of the person you have muted.
Tap on the "Following" option (below bio).
Select the "Mute" option.
Switch off the toggle next to "Stories."
Method #2: From Settings
If you are accustomed to muting people's stories here and there (you got serious issues, my dear), and you forgot them, I have a solution for you too:
Open Instagram on your device.
Tap the profile icon in the bottom right corner.
Tap the hamburger menu icon in the top right corner.
Select "Settings."
Select "Privacy."
Scroll down, and select "Muted accounts." It will show the list of people you have thus far muted.
Now tap on the account whose stories you want to unmute. Their profiles will pop up, now follow the steps in Method #1 to unmute them.
You can also apply the steps above to unmute someone's posts on Instagram.
The Final Words
If your friends are having a dream vacation and are sharing every second of their moments on Instagram, and you find it irritating, then you can mute them.
The good thing is that you can get rid of them without them even knowing.
Go to their profiles, and click the "Mute" option in the "Following" section.
Now, toggle on the switch next to stories to mute stories.
Similarly, you can unmute them by switching the toggle off the switch.
FAQs
Will someone know if I have muted their posts/stories on Instagram?
No, they will not get any notification that you have muted them.
Can I know if someone has muted my Instagram stories?
No, you will not get any notification if someone mutes your stories.
Can I hide my Instagram stories from someone?
You can do this by going to Instagram "Settings" > "Privacy" > "Story" > "Hide story from" (Select people you want to hide your story from).