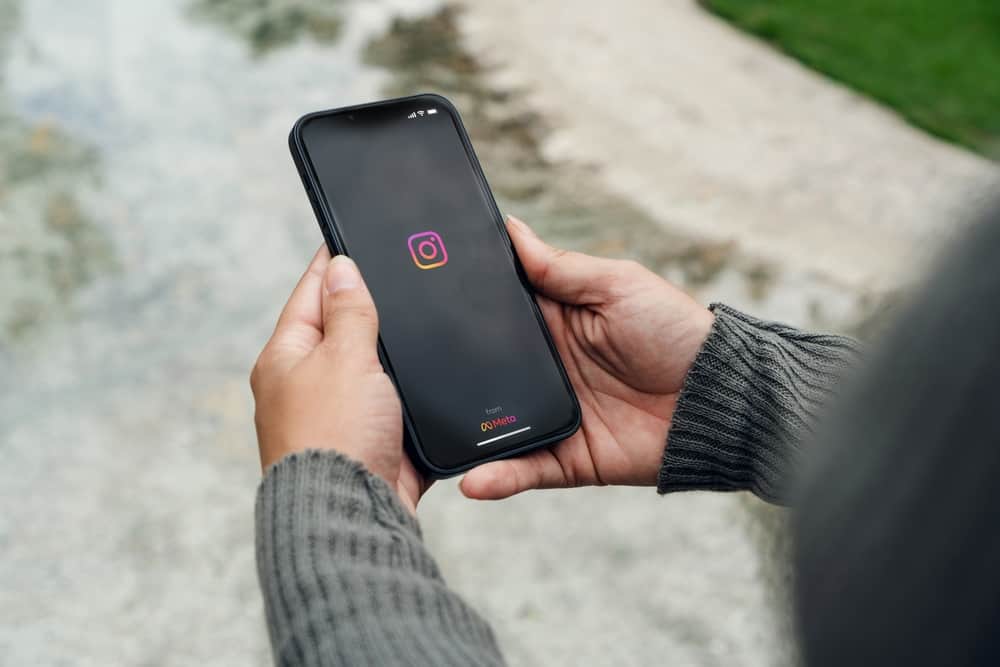 Instagram advertising is easy to venture into but requires a lot of effort as you proceed. Learning how to track the performance of your posts and scan your audience is one of the most crucial skills to acquire.
Instagram often keeps track of how many times each piece of content is seen. So, it's essential to know how Instagram counts views to highlight the performance of your post
Generally, when someone watches your video for more than three seconds on Instagram, it is considered a view, and your video will receive one view count.
That brings us to the main highlight of this guide. Below, we'll be discussing what Instagram counts as a view when you post a video on Instagram. So continue reading to learn more about how the Instagram algorithm counts views on Instagram videos.
How Does Instagram Count Video Views?
The number of views on your Instagram videos can indicate your level of success. More followers do not always imply success because your content should keep people interested. One approach to increasing your Instagram influencer status is to provide quality content regularly.
The number of views an Instagram video has is shown directly below the post. You can tap on the views to see all the individuals who enjoyed the video and learn more about the interactions. Unfortunately, you won't be able to see everyone who watched your video. You will, however, have a notion of engaging videos. 
That could help you analyze your work and hence acquire more involvement from your audience. Instagram counts each profile that watches your video as a single view. That implies every time you watch a video for longer than three seconds, it counts as a view. The same regulation applies to everyone else who sees the video on Instagram.
How To Boost Instagram Video Views
You can utilize some tried and proven strategies to boost the number of video views on Instagram. With that, marketers will be more interested in your profile, which will result in higher engagement rates. The five methods outlined below are pretty straightforward. However, they do involve some tasks on your part. On that note, let's get started.
Method #1: Use a Catchy Description
Each video you post should have a catchy description if you want to acquire a respectable amount of views. This description will help your followers grasp the video's content better.
A few lines of text summarizing the video's content is usually sufficient. To avoid confusing your followers, use primary and straightforward language.
Method #2: Make Use of the Appropriate Hashtags
Hashtags are well-known for helping to boost the visibility and reach of Instagram posts. But did you know it may also be used to enhance your Instagram Stories?
With all of Instagram's focus on hashtags, it's past time for you to start using them in your stories. Consequently, your Stories will receive more views if you use relevant and appropriate hashtags.
Method #3: Reply To Messages
Followers will occasionally send you messages in response to your Stories. Rather than watching your Story and moving on to the next, they took the time to respond. Try responding to them if you want to make them feel appreciated.
It may seem insignificant from your perspective, but it would mean a lot to the person who responded to your Stories. Your response is the first step in starting a discussion with your following. While it is only the beginning of the relationship, it has the potential to go a long way.
Method #4: Highlight Your Most Compelling Stories
Your Instagram Story has a 24-hour lifespan, and anyone who does not check Instagram during that time will undoubtedly miss it. But what if you could keep your Stories public indefinitely? That will almost certainly increase your views.
Use the Highlights feature to accomplish this. Until you remove them, highlighted Stories will always appear in a specific section of your profile.
Method #5: Share Stories at Appropriate Times
Knowing the right time to post on Instagram should be your ultimate objective if you're serious about getting views on Instagram Stories. When you post Stories when most of your followers are online, your Stories have a better chance of being seen.
How To Boost Performance?
Instagram is one of the most popular social media apps globally, where user engagement is often taken into consideration in analyzing a post's performance. When you post a video on Instagram, views are counted for a view surpassing 3 seconds. 
To increase your views, you need to post something engaging to users which will keep them at bay. That'll undoubtedly be a deciding factor in the performance of your post. 
Conclusion
Views are just as crucial as likes and comments for Instagram growth. Having discussed how Instagram counts video views in this guide, we believe you're now familiar with how to estimate your Instagram views. Concerning that, to gain more views on Instagram, you need to improve the openings of your videos. 
You should aim to keep people watching for at least 3 seconds. So, try to think of new ideas, be inventive in your introductions, and pull out all the stops. Also, if you have any questions, feel free to post a remark.
FAQs
Do multiple views from the same person count on Instagram?
No, much like when you like a post many times, each user's video view only counts once, regardless of the number of times other users viewed it.
How can I see who viewed my Instagram video?
Unfortunately, you won't be able to see who has watched your video. A number will appear beneath your video, reflecting the total number of watchers. The usernames of individuals who loved your movie are the only things you can see. However, you have no way of knowing who saw your video. 
Also, keep in mind that viewers may enjoy your video but only watch it for three seconds. That's why users occasionally complain that the number of likes exceeds the number of views.
Why are my video views not showing up on Instagram?
This scenario could be for a variety of reasons. The video is most likely outdated. Only videos uploaded after November 2015 are eligible for Instagram views. In light of that, if you come across a video posted before this date, you won't be able to see the number of views.
Another possibility is that you shared carousel content. Instagram does not display the number of viewers when you share numerous photos and videos in a single post. Also, keep in mind that Instagram only counts the ones that have been viewed through the Instagram app—because of that, embedding your post on your blog or website does not guarantee increased views.