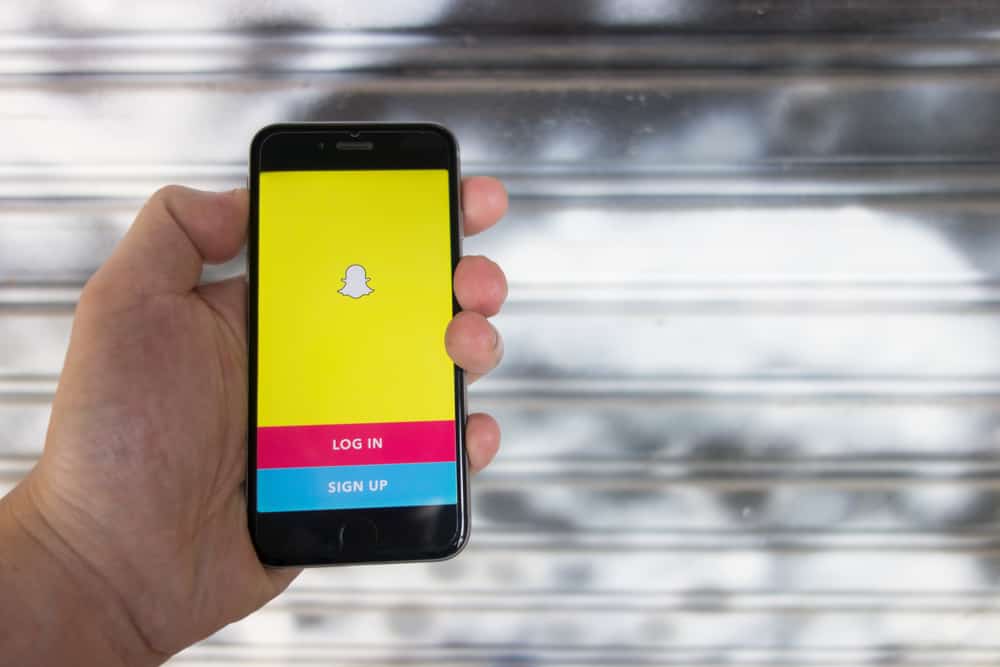 Snapchat has added new features where you can link an external website to your Snapchat story. It could be you want to share an interesting quote or article or want to add traffic to your website. In that case, all you need is to add a swipe-up link, and when someone views your story, they can swipe up to open the website linked.
Snapchat offers a link option on your camera options. Once you click on the icon, you can add a new URL or use those you've linked to before. Once attached, you can share the story, and your Snapchat friends will have the option to swipe up or click the button to navigate to the linked URL. That's how you add the swipe-up link on Snapchat.
We'll cover a swipe-up link and all the steps to follow to add a swipe-up link on your Snapchat. Further, we will discuss how to share a link via chat on Snapchat. With that being said, let's get into it.
What Is a Swipe Link on Snapchat?
You probably have a website or a blog and wish your Snapchat friends to see or visit your site and hopefully make some purchases. Or maybe you've come across some exciting article and wish everyone on your Snapchat could read the same. How then can you achieve that? The best way is by adding a link to the website such that when someone views your story and finds a link you've posted, clicking on it directs them to the added URL.
Here, the link you add to your story is the swipe up link, and the term swipe up is used as by swiping the button up, it will open the attached link. Why add a swipe link on Snapchat?
To add traffic to your website.
To share posts that you feel your friends should view.
To link to third-party tools.
To promote a product.
Whichever your reason for wanting to add a swipe-up link, the section below will cover all the steps you should follow.
How To Add a Swipe Up Link on Snapchat
Snapchat is an excellent platform for connecting with friends. You can take the platform further to add traffic to your website or share links to external websites using a swipe-up link.
Follow the steps below to add a swipe-up link to your Snapchat story.
Login to your Snapchat account.
Navigate to your camera screen and make your snap.
From the editing options, click the paperclip icon. That's the one to use to add your link.
On the next screen, the link attachment page will open.
All the links you've added before will display. You can click the one you want to add or paste a new link that you desire. Alternatively, you can search for the link from Google and click on it to add.
Once you have your link in place, click the Go button at the bottom.
The link you've added will open in a browser window.
At the bottom, a new button will display labeled Attach to Snap. Click on it.
You will be redirected to your snap editing screen, and the icon should be circled in white to indicate the link was added successfully.
Make your final edits, send the snap, or add it to your story.
Your Snapchat story with a swipe-up link will become visible to all your friends. Anyone who views your story will see the button with the name you gave it at the bottom. They can then swipe up the button to open the URL in a browser.
How To Add a Swipe-Up Link to Snapchat Chats
Suppose you have a link you don't want to share with all your Snapchat friends. You may consider sending it to specific people. If that's the case, you won't need to follow the steps in the previous section. Instead, you should first copy the link you want to share.
Next, navigate to the person you want to share the link with and open their chat.
Paste the link on the chat field and click the send button at the bottom.
Once sent, the link will appear in a box-like thumbnail. Your friend will see the details about the link before opening it, including the name of the web page.
If they are okay with the link, they can click on it, redirecting them to their browser and opening the web page you sent. You can repeat the same if you want to share the link with other friends.
Conclusion
Swipe-up links are a great way of sharing external websites with your Snapchat friends. We've seen how you can easily attach a link to your Snapchat story, such that anyone who views the story can swipe up and access the website attached on their browser. Furthermore, we've seen how to send links to chats on Snapchat when you need to share a link with selected individuals. With this guide, you can now create swipe-up links on Snapchat.