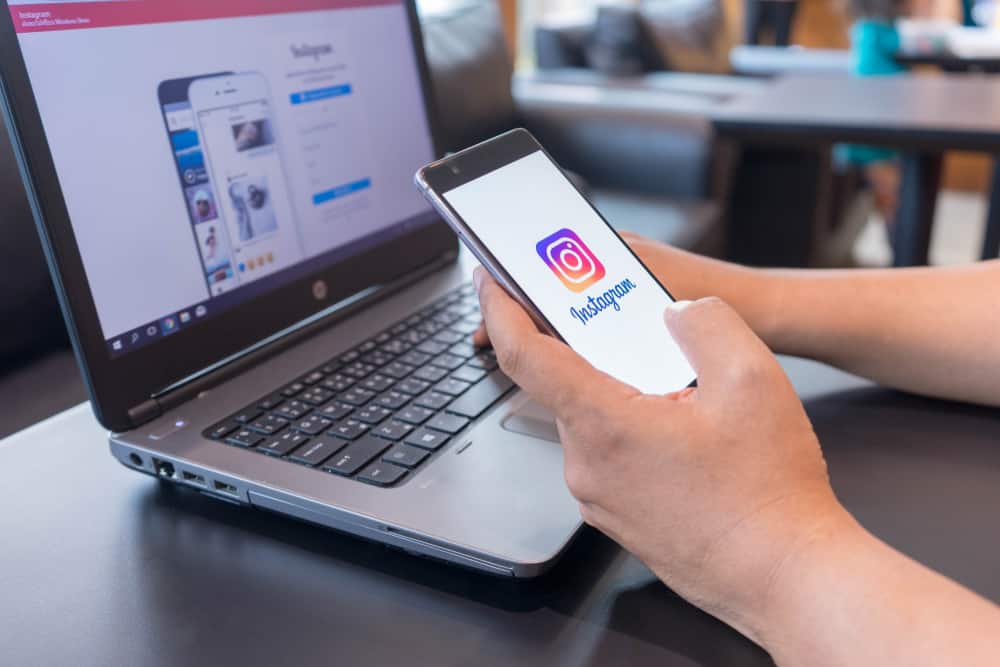 Instagram is the hub of incredible pictures and videos of people from all around the world. Indeed, no other social media platform can make sharing pictures and videos as fun as Instagram does. However, there are some features that we would all love Instagram to offer — for instance, letting its users download different images from the app. Moreover, you cannot even view full-sized profile pictures on the app!
However, don't worry. As the internet progressed and many different developers noticed the absence of such an integral element, many new web pages came into existence that gives you access to the feature. Also, there are numerous mobile applications that you can use to download the picture in high resolution!
This guide will go over all the popular and valuable ways to save someone's Instagram profile pictures. All of these methods are tried and tested!
Downloading Instagram Profile Picture from Computer
Without using any application, you can download high-quality Instagram display pictures on your computer.
Following are the steps to download someone's Instagram profile picture:
Log into any Instagram account, whether it's your own account or one of your friend's accounts.
Then, copy the picture address by right-clicking on the display image.
Open another tab, go to instagramdownloads.com and paste the URL in the search bar. Then, press the button search.
Press the "download photos" button, which now appears above the display picture. And that's it. The display image is downloaded in high resolution.
Downloading Instagram Profile Picture from iPhone
iPhone users can find some free tools for downloading Instagram profile photos on the application store. Following are the steps to download:
Launch the Instagram application.
Search the user whose display image you want to save.
Copy the username of the Instagram user or note it down.
Download a free display image downloader like the Zoomer app for Instagram from the application store.
Start the application. Simply paste the username where indicated, and you're done!
Downloading Instagram Profile Picture from Android
Following are the steps to download:
Open your Instagram application and

sign in to your account.
Copy the username of the person whose display picture you want to see. You can copy it to the clipboard or note it down.
Open your Google Play Store application and type in the search bar "insfull." The application will show up, and you must download it on your android smartphone.
When you start the insfull application, you'll be asked to fill in the profile's username. So, type it down.
You can download or save the display image once it has been tracked down.
Saving the Instagram Profile Picture Using a Screenshot
This method is not ideal as the image saved will be of very low quality and small size, and the screenshot will include other unnecessary data. However, this method is the quickest way to save a display image.
Following are the steps to save:
Sign in to your Instagram account, then open the Instagram account you want to save the profile image from.
Take a screenshot of the profile image. Press the volume down and lock button simultaneously to screenshot a picture.
Navigate to your phone's gallery to see the image.
Conclusion
These are the different ways you can download the display image of any Instagram user by using a computer or a mobile device. Remember these methods when you want to download your display picture or a relative's hilarious profile picture to keep for in the future.
Frequently Asked Questions
Can the applications download profile images of private accounts?
 Yes, you can view and download images from private Instagram accounts using the profile image downloader.
How can I tell if someone has looked at my Instagram account?
Only if that person has been informed will you be able to know. Otherwise, there is no way of knowing who has visited your Instagram account. You can, however, do a few steps to get a sense of who might be eager to view your Instagram profile.
You need to look through your set of followers to see if any of your friends or followers have recently begun following your account.
How can I take a peek at anyone's Instagram stories without them noticing?
Although there is no foolproof way to view someone's Instagram stories without notice, there are some accessible alternatives.
One method is using a third-party application that downloads Instagram stories, enabling users to save other people's stories to their mobile devices and view them offline.