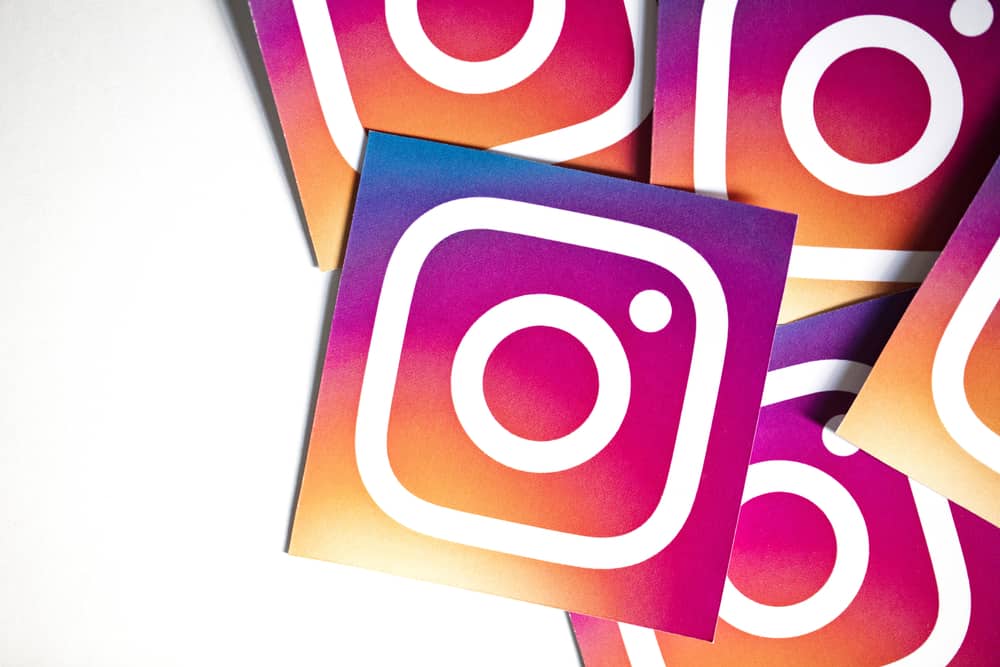 Besides Facebook, Twitter, or Whatsapp, Instagram is one of the leading social media platforms for multiple purposes. It is now available on different devices like desktops, tablets, or smartphones. Especially, your login activities will be remembered on these devices, and you don't need to enter the password repeatedly.
However, it may cause some problems related to account protection. Hence, it's vital to delete your login activity on Instagram if you want your social information to be safe. Navigate to the "Login Activity" under the Security section in Settings and log out from all the unnecessary devices.
In this article, we're delighted to give you a step-by-step tutorial to delete login activity on Instagram. Now, let's scroll to the end to get your problem solved!
What Is Login History, and Why Should You Delete It?
Social media is always full of entertaining content that attracts us to spend hours surfing the newsfeed. This is why Instagram and other platforms are gaining more and more users from different regions in the world.
Hence, there should be a way to manage user data effectively. Most platforms, including Instagram, will ask you to provide basic information such as Name, Birthday, Phone number, Email address, etc. This reduces account spam and helps users recover their accounts quickly if the password is forgotten.
However, personal information is precious, and it's more precious for hackers as they can sell your account details for money! Thus, we need to be careful of every activity on social media, including login history.
Instagram allows you to log in to your account on multiple devices simultaneously. Each time you enter your email or username and password to access your account, Instagram remembers this activity and calls it Login activity.
Fortunately, you're free to track your account login activity right in the app. There are only a few simple steps to view and delete suspicious activity that might be done by another person or on an unnecessary device.
Now, let's dive deeper into the details of this article!
Step #1: Log In to Instagram
First of all, you need to open the Instagram app and provide the registered information to access your account.
The good news is that Instagram is available on both iOS and Android for free, and the installation process is done within a few seconds.
In case you haven't had an account yet, this is the message from the universe to create a new one immediately! Instagram will surely benefit you in many ways, especially the feature that allows you to track your login history like what we're discovering.
During and after you create a new account, Instagram will ask you to enter the verification code sent to your phone and email address. You should complete this verification process as it strengthens the protective shelter of your account.
Step #2: Navigate to the Security Section
Now, you need to find the Security section to view and delete login activity on Instagram.
Please tap on your profile picture at the footer navigation bar from the Instagram homepage to access your Profile page. Then, look at the top-right corner of the screen, and there is a three vertical line icon. Simply tap on it and select Settings in the pop-up window.
Instagram defines the "login activity" feature as a part of its "Security" section. Press on Security, and you'll be redirected to the "Login Activity" section.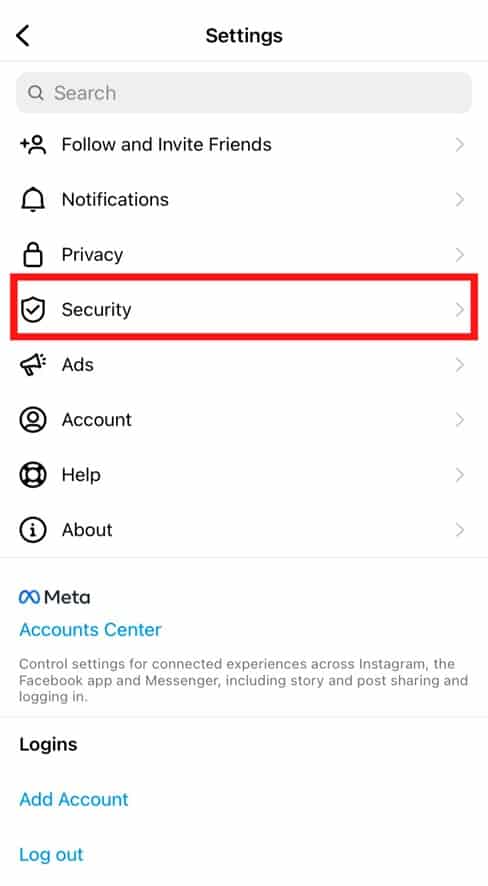 We'll move to the most important section in the following paragraphs: Deleting your login activity on Instagram. Let's keep reading!
Step #3: Delete Login Activity on Instagram
After selecting "Security," there is a Login Activity section with a map icon. Now, click on it to view your login history on Instagram since your account was created.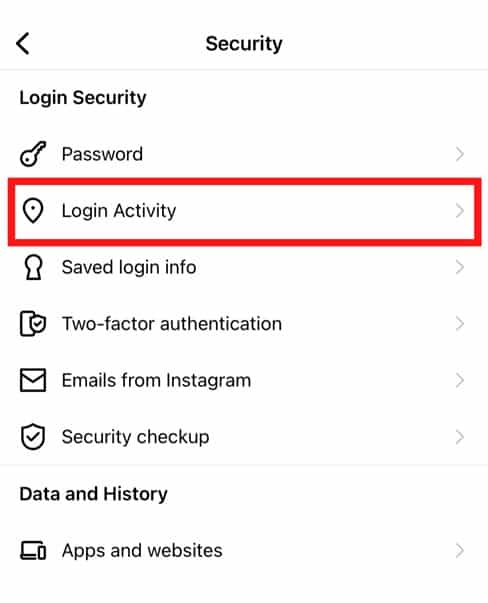 There is a map showing your active login activity at present. Below is a list of all locations where you've logged in, on which day, and by which device, as shown in the image below.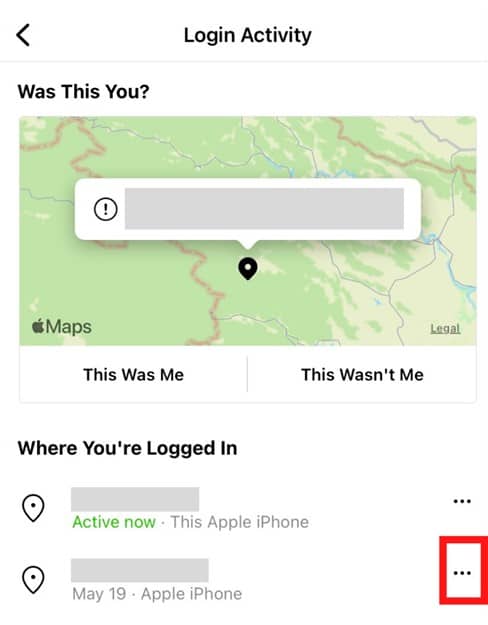 To delete a specific login activity, tap on the three-dot icon next to that activity. After that, hit Log out, and Instagram will send you a pop-up notification "Session Logged Out." Here you can ignore it by hitting OK or changing the password if you're unaware of that login activity.
Conclusion
We hope you will feel safer after deleting login activity on Instagram, which probably puts your account in danger. We always come with various tips and tricks that help you enjoy your time spent on social media. Keep following for more! If you have any questions, don't hesitate to leave a comment.