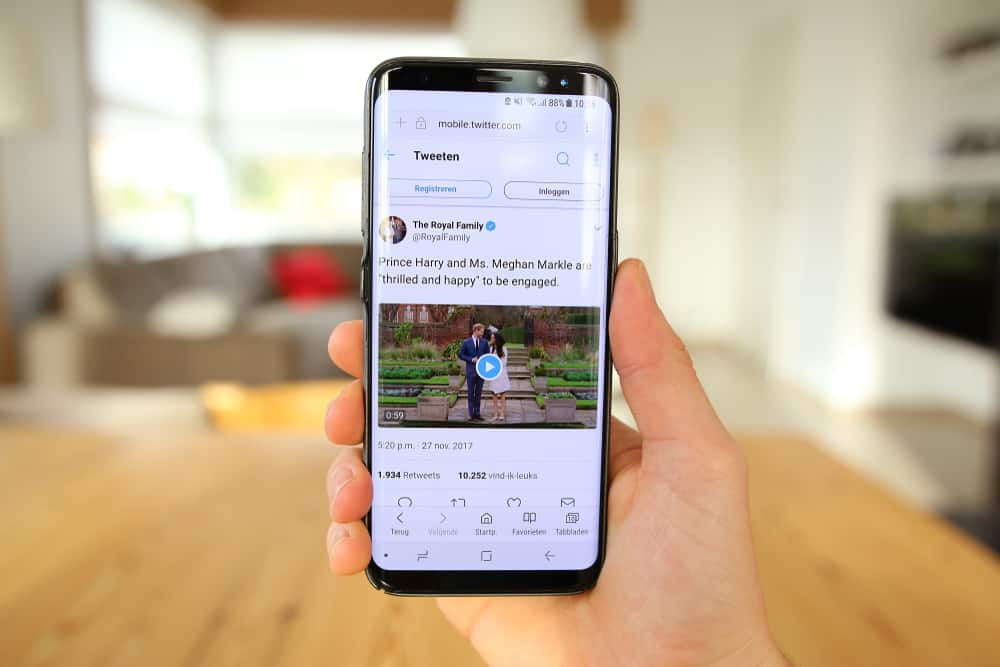 Twitter and YouTube are crucial platforms for any content creator and can easily help target a large audience for your videos. Twitter is excellent for reaching many people and can easily make your videos trend, while YouTube is excellent for posting long videos.
So, how can you combine the two and tweet your YouTube videos?
There are two ways of sharing YouTube videos on Twitter. First, you can share the YouTube video link on your tweet, and when you share the tweet, everyone can see a thumbnail of the YouTube video and the description. Alternatively, you can share the YouTube video directly from YouTube to Twitter.
This guide focuses on the benefits of tweeting YouTube videos and gives two easy ways of sharing YouTube videos on Twitter. We will discuss the steps of going about it. So, please stick around, and let's get into it.
Why Use Twitter to Share YouTube Videos?
Twitter is a networking platform that mainly shares trending topics, and people can interact globally. You can tweet something, and anyone can view your tweet. Besides, if your followers retweet, you will likely see your tweet going viral.
Besides, video tweets get more engagement compared to texts. If you are an influencer or content creator, Twitter is a platform that you shouldn't think twice about utilizing.
You can easily take advantage of the huge customer base offered by Twitter by tweeting your YouTube video.
How To Tweet a YouTube Video
There are two ways of sharing a YouTube video on Twitter. You can share the link or directly tweet the YouTube video on YouTube.
Method #1: Directly Sharing YouTube Video
YouTube allows sharing of videos directly to different platforms. The trick is that whether you use your mobile phone or desktop, you must be logged into Twitter and YouTube.
If that's so, follow the steps below:
Open YouTube and Twitter apps (if using a mobile phone) or on the browser (if using a computer).
On YouTube, locate the video that you want to tweet and click the "SHARE" button at the bottom of the video.
From the options, click on the Twitter icon to share the video on your Twitter.
You will be redirected to your Twitter, and a thumbnail for the video will be created.
Add the text you wish to tweet the video with, and once everything is okay, hit the "Tweet" button.
Bingo! You've successfully shared a tweet of your YouTube video. Other people on Twitter will see your tweet and can click on the YouTube video to view the video content.
Method #2: Tweet the YouTube Link
If you don't want to tweet the YouTube video directly, you can instead copy its link and when composing your tweet, paste the link.
Here's how to go about it:
Open YouTube and copy the link to your target video. You can right-click on the video and copy the video URL.
Once the link is copied to your clipboard, navigate to your Twitter account.
Click the "Compose Tweet" button, paste your link, write a caption, and hit the "Tweet" button.
That's it. Your tweet will display a thumbnail for the YouTube video you've shared for the world to see.
Conclusion
Combining YouTube and Twitter is a smart strategy for anyone willing to get a huge customer market.
Twitter will easily help reach many people, and YouTube is perfect for video content.
This guide has described how you can tweet YouTube videos in two ways. Whether you share the video via a link or directly, either method will work.
Frequently Asked Questions
How can I tweet a YouTube video?
To tweet YouTube videos, you can navigate to YouTube and click the "share" button below the video. Once you do so, copy the video via a link or share it directly on Twitter. Once your Twitter account opens, add captions and hashtags, then tweet.
Is it legal to share YouTube videos on Twitter?
Yes, it is legal. The two platforms integrate, and you can embed your YouTube videos on Twitter to increase your viewers and reach many people. However, ensure you share your own YouTube videos and not that of someone else to avoid copyright issues.