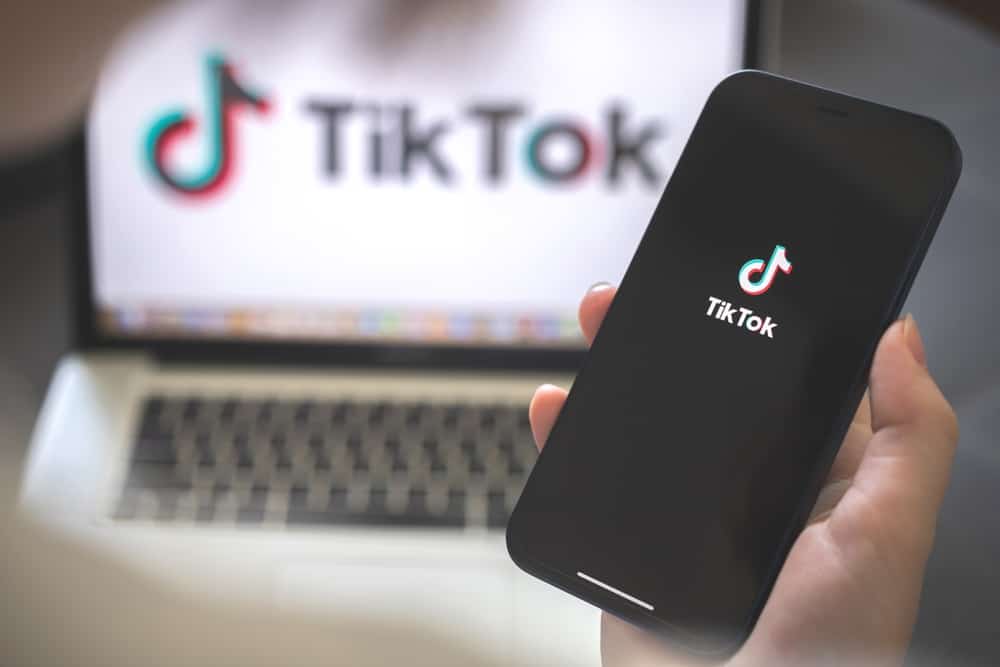 TikTok keeps giving creators more features to explore and make their videos better.
We've seen the visual effects that let you get super creative, and unsurprisingly, you can do voice effects too.
In your videos now, you can sound like a chipmunk, a robot, and a giant, among others.
These effects are simple to reach, and you can apply them to your next video with this guide.
Launch your TikTok and record a video to proceed to the effects tab. Click "voice effects" and select the one you want to add. You should find about twelve voice effects to add to your video, including Chipmunk, Baritone, Mic, Megaphone, Robot, Battery Down, Vibrato, Electronic, Echo, Synth, Helium, and Giant.
This article will detail how you can add these voice effects to your videos and what you'll sound like on each effect.
Why Should You Add Voice Effects To Your TikTok?
Undoubtedly, most of your favorite TikToks stand out either in visual or sound effects.
We've seen how a TikTok video can be funnier with the visual effects, garnering millions of likes for as small as a 15-second video.
As a creator, your next viral video could be from these sound effects, giving your TikTok video an interesting edge over the others.
Besides, if you're not looking for likes and views, there's no harm in exploring the fun features in-built by the app developers.
They're easy to access, and you can choose to post the videos with effects or keep them in the drafts.
Whether you're using an Android or iOS device, adding voice effects to your TikTok is the same and can be done in a few seconds.
How Do You Add Voice Effects On TikTok On Your Android or iOS Device?
Before you proceed with the steps in this process, ensure your TikTok is updated so you can find the complete list of voice effects. Below are the steps involved.
Launch your TikTok app and tap the "+" sign in the middle of the bottom navigation bar.
Scroll through the timestamps to set a duration for your video.
Record the video and click on the red checkmark.
Tap on "Audio editing".
Select one of the effects in the tab below the screen.
You can select a filter and record a voiceover for the video. On the other hand, you can let the filter apply to the video and its original sound.
What Do The Voice Effects Sound Like?
As listed above, you can explore over ten sound effects, and they have their distinctiveness over each other.
Here's a brief rundown of what you should expect with each filter:
Chipmunk – This one is quite easy to guess, as most of us know what chipmunks sound like. It makes your voice sound high-pitched but not so high that it's unbearable. So basically, you'd sound like a chipmunk.
Megaphone – The megaphone effect makes your voice tiny and sounds like you're speaking into a megaphone or an old phone. You can even compare it to one of the 90s cassette players.
Vibrato – If you're familiar with singing notes, then you must know what vibrato sounds like. The effect gives a  regular pulsating/oscillating tone to your voice. It's great when you're singing or looking to make something funny or dramatic.
Electronic – Lovers of electronic music and iconic artists like Daft Punk will already know what this effect does to your voice. The electronic sound effect gives you somewhat of an autotune or monotone effect to your voice. If you're a singer, you can try this effect for quite fun results.
Baritone – Of course, if you've heard anything from a person with a deep voice, you already know what this effect does to your voice. If you want the pitch of your voice to go low, this is the effect for you.
Giant – This effect lowers your voice pitch and slows your speaking space such that you sound like a giant. This effect could come in handy if you're into skits and short films on TikTok.
Helium – The helium effect increases the pitch of your voice, similar to what you think a chipmunk sounds. Your voice gets extra tiny, giving a fun twist to your videos.
Synth – The synth effect is one of people's favorites, giving you a sing-song effect to whatever you say. It gives you a blend of synth chords and robotic autotune.
Echo – If you've ever talked in a large empty room, you know exactly what this effect does to you.
Mic – This is a less serious version of the echo effects. It sounds like you're talking into a microphone than a large empty.
Robot – This effect is perfect for videos where you want to sound like a robot.
Low Battery – This effect gives you the voice of a robot that slowly dies mid-speech. It's a particularly fun filter to play with.
Conclusion
You can make your videos more fun to watch with these effects.
They come at no cost; you can explore them as much as you want over skits, short films, and singing videos.