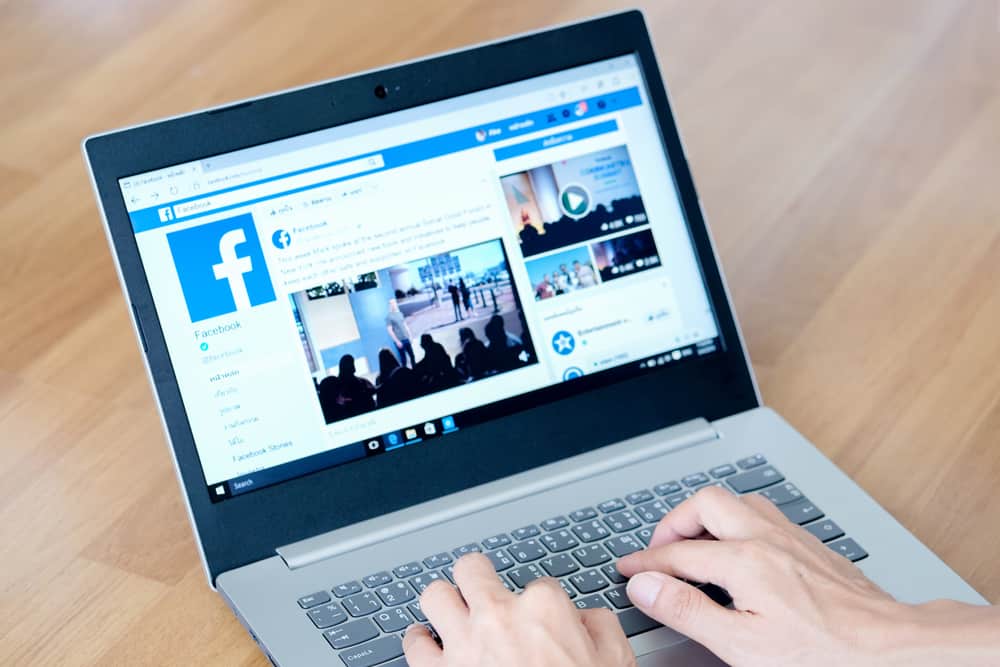 The impact of Facebook on our lifestyles is unignorable. From how we used to socialize to how we conducted businesses, Facebook came up with solutions for everything.
It even introduced an option for people to host an event and invite others to join. But what happens when you schedule an event on Facebook and later want to make some changes to it?
Facebook has features that make editing your events a piece of cake. Just navigate to the concerned event, tap the "Manage" button and select the "Edit" option. There you can adit most options about the event like the name, location and time.
If you're looking for elaborate instructions on how to edit an event on Facebook, this article is a suitable choice. We will outline a step-by-step process where you can go back and edit an event.
What Is the Use of Events Feature on Facebook?
Since 2005, Facebook's Events feature has actively helped people, brands, and businesses host events and interact with their customers.
This feature lets you create landing pages for your concerned events where you can invite people, let them reply, or know more about your brand. 
Since its introduction, Facebook has provided numerous updates and cool features to events. The updates have proved the feature to be highly lucrative and efficient for small and medium businesses, startups, and individuals building their brands.
It's almost an indispensable tool now.
In addition to letting your customers (potential or regular) interact with your brand, Facebook has also enabled you to convey or portray a particular image you intend.
Moreover, when you see people RSVPing, you get an estimated headcount for your event. This enables you to plan your event more impactfully and manage your resources.
Tips for a Successful Event
For a successful event on Facebook, you can optimize your event details better:
– Have an exciting program in mind.
– Pick a catchy event name and event photo
– Have the event details exciting and filled out correctly.
How To Edit an Event on Facebook?
The need to edit your event on Facebook can arise from any situation. Still, the severity of your situation decides how quickly you need to do it. Here's the shortest path to successfully editing your event details on Facebook. 
The steps are as follows: 
Open Facebook on your mobile device.
Tap the "Menu" tab in the bottom right corner.
Select "Events" from the menu.
Tap on "See All."
Select "Hosting."
Find your event from there, and tap on it.
Tap on the "Manage" button.
Select "Edit."
Edit what you need to, and hit the "Save" button in the top right corner.
According to Facebook, there are only certain things you can change in an already created event. They are, namely, event name, date and time, online event format (Facebook Live, Messenger room, external link, or other), event type (online or in person), location of the event, event description, event cover photo, guest list visibility, and co-hosts. 
What you can't change is the privacy option of your event, the "guests can invite friends" setting, and ticket cost. However, if you want to change these, you need to delete the current event and make a new one.
Conclusion 
Whether online or offline, hosting an event on Facebook can be useful for your small business or individual purposes.
However, creating an event like a professional is necessary to let your audience know that you're not new at this game.
Make your edits, or better, make sure it doesn't come to that!
FAQs
How do I edit a live event on Facebook?
You can edit a live event (Livestream video) on Facebook the same way you'd edit any video details on your wall. Click on the video's options to get a menu, tap edit details, and make your desired changes. 
How do I edit a live event on Facebook?
Tap and check the boxes before events you want to manage. Then click on the actions button, and choose from the "Edit," "Reschedule," and "Delete" options.
How do I see who has viewed my event on Facebook?
You can see who has viewed your event on Facebook. First, log in to your Facebook; then click on "☰." After you tap Events from the column that appears, you can click on your event. Further, select the "Invited" option, where you can see whether anyone has 'Seen' next to their names. 
How do I make my Facebook event public?
You can create a public event on Facebook the same way you'd create any event by following this direction: Menu → Events → Create Event. Set the privacy setting to the public event. It's worth noting that once you create this public event, you will not be able to change it back to a private event.