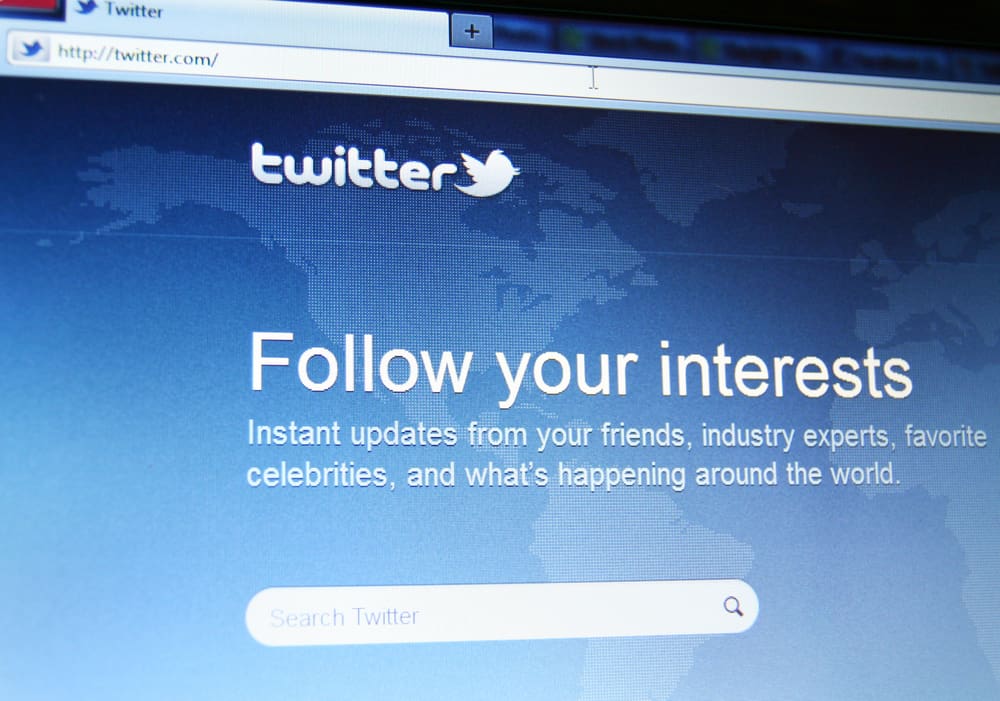 Twitter can be an excellent resource for staying up-to-date on the latest news, connecting with celebrities, friends, etc. It is one of the most reliable sources to get information and interact with famous people.
Following someone on Twitter is a big decision. You're saying you want to see their tweets in your feed every time you log in. Besides, the platform is precise with content, making it easier to read, share, and communicate with people.
To decide who you wish to follow, you may have to figure out what topics you're interested in and find accounts that tweet about those things. Additionally, look at the tweets of people you already know and follow, and see who they're following. Other things to consider are the account's credibility and how active they are on the platform. Some of the best accounts to follow on Twitter are Buzzfeed, Elon Musk, Barack Obama, NASA, and Kamala Harris.
This article will discuss who you should follow on Twitter amidst millions of accounts that claim to be interesting and valuable. These accounts will keep you entertained and informed, whether you're looking for news, humor, or advice. So what are you waiting for? Start following today!
Twitter Accounts To Follow
Before deciding who to follow on Twitter, you may go through their posts and how they interact on the platform. Follow those accounts only If their posts entertain you and align with your values. You're always free to unfollow any account that may not feel organic or spams a lot.
Here are the best users you should follow if you're looking to diversify your Twitter feed.
Twitter is a public platform, and all of your tweets are visible to anyone who follows you. This means that you should be conscious of the content you interact with and retweet. Make sure that it's appropriate for a general audience.
Elon Musk
Elon Musk is an innovative and influential thinker. Apart from owning Tesla, he's the new owner of Twitter, signifying how powerful he is. His tweets are always thought-provoking, informative, funny, and entertaining.
If you're looking for a great source of inspiration, information, and insights into the world of business, crypto, and technology, then Elon Musk's Twitter feed is worth following.
Barack Obama
Two-term President of the US, Barack Obama, is one of the most important voices today. He regularly uses his Twitter account to share inspiring thoughts on various topics. By following him on Twitter, you'll get access to his thoughts and commentary on the day's most critical issues.
Moreover, you'll be able to join the conversation by sharing your thoughts and opinions. He also tweets about the Obama Foundation, which focuses on uplifting people through mentoring, job training, and other activities.
Gordon Ramsey
If you're looking for clever kitchen tips, hilarious cooking memes, or just plain old food videos, Gordon Ramsey is one celebrity chef you don't want to miss. With over 7.5 million followers on Twitter, the fiery Brit always delivers when it comes to dishing out food wisdom (and occasional shade).
Whether he's sharing a behind-the-scenes photo from his TV show or giving a shout-out to one of his many famous friends, Ramsey's tweets are always worth reading.
Chrissy Teigen
She's one of the most hilarious and entertaining people on Twitter. She's funny, relatable, and always up for a good time. Teigen always has a witty comeback for everything and doesn't shy away from saying what's on her mind.
Her feuds with Donald Trump are the most hilarious and worth a read.
Plus, she regularly tweets pictures of her adorable family, which are always worth looking at. Besides, she always seems to be so positive and happy, and she's always offering up advice or support to her fans. So why not follow Chrissy Teigen on Twitter? You won't regret it!
NASA
NASA is an excellent medium to stay updated on the latest space news. It's a fantastic way to learn about new discoveries and space exploration. Plus, they often share amazing photos and videos from space.
They usually upload high-quality space images that you may even use as wallpapers for your phone.
So if you're interested in astronomy or just want to learn new space facts, make sure to follow NASA on Twitter.
Kamala Harris
If you're looking for someone intelligent, articulate, and totally on top of current affairs, you should follow Kamala Harris on Twitter. Being the first woman of African-American and Indian origin to become Vice President of the United States of America makes her inspiring.
She's always sharing exciting insights and thoughtful perspectives on the day's issues. Plus, she updates about administrative measures for the betterment of the people on the feed.
Buzzfeed
If you're looking for a hilarious and informative take on the day's news, you should follow Buzzfeed on Twitter. Founded in 2006, Buzzfeed has a knack for finding the funniest and most exciting stories online, and they always deliver with a lighthearted and entertaining tone. Besides, their tweets are packed with links to great articles and quizzes that you'll want to check out.
With their quizzes, you may find which animal you were in your past life or which F.R.I.E.N.D.S character you are.
Kale Salad
You may assume the account to be related to healthy eating and sharing recipes when it comes to Who to follow on Twitter. But Kale Salad shares original memes to keep you happy and in a good mental state. Their account is behind one of the most viral memes.
Many accounts share their original memes when they are the original creative mind behind them. Following Kale Salad on Twitter will keep you updated with new memes and trends that are hilarious.
You'll find yourself laughing even after hours of seeing the tweets and thinking about their take on everything.
Ellen DeGeneres
Ellen DeGeneres is worth following on Twitter for several reasons. First and foremost, she's funny. Her tweets are always humorous and engaging, and she never fails to make her followers laugh. Ellen's witty take on Oscar's picture was one of the most retweeted tweets.
Additionally, Ellen is a strong advocate for social justice issues and uses her platform to raise awareness about important causes. She's also a passionate animal lover and frequently tweets about the animals she's rescued or met on her show.
If you're looking for a laugh and some inspiring tweets, then be sure to follow Ellen DeGeneres on Twitter!
Cristiano Ronaldo
What better way to stay up-to-date on the latest Cristiano Ronaldo news than by following him on Twitter? You'll be able to witness what he's up to daily and get access to exclusive content that you won't find anywhere else.
Plus, it's a great way to connect with other fans and show your support for one of the greatest athletes in the world. His 100 million followers on the platform make him one of the most influential accounts.
Wrapping Up
There you go with the list of who to follow on Twitter. At the end of the day, it depends on what you're looking for. Maybe you want to stay up-to-date with current events. In that case, following news organizations and reporters is a good idea.
Or perhaps you're interested in entertainment gossip. Following celebrities and entertainment reporters can give you the scoop. There are tons of funny people on Twitter worth following for a good laugh.
Of course, you don't have to follow just one type of person or account. Depending on your interests, you can mix and match who you follow to get a well-rounded Twitter experience.