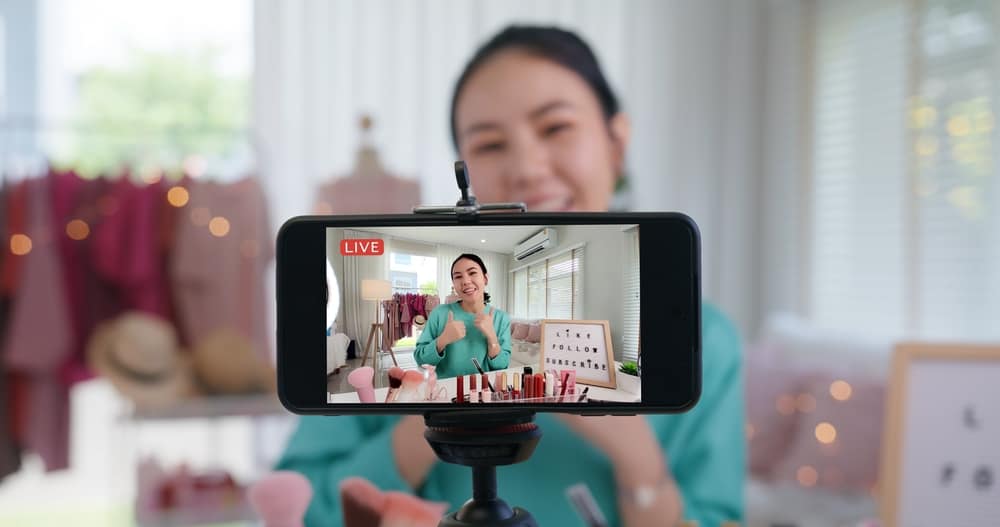 The Internet age has transformed our world in many ways, and video-sharing platforms are at the top of the list. YouTube sits on the video-sharing throne with at least 122 million users per day.
You can make YouTube videos for various purposes, including brand promotion, sharing your talent, and as a side hustle. But how do you make a YouTube video?
To make a YouTube video, do your research, pick a niche, and get a video idea. Write the video script. Obtain the production equipment. Record a high-quality video. Edit your video to make it professional and engaging. Upload the video to YouTube and optimize it for visibility.
Want to know how to make a professional YouTube video? This guide outlines how to make a YouTube video.
Overview of Making a YouTube Video
One of the common questions behind our minds when watching a YouTube video is, "What does it take to make such a video?"
It can be a travel vlog, a gaming walkthrough, or a funny video. If you've been lucky to see some behind-the-scenes clips, you know how different the final edit is from the raw footage.
So, what does making a YouTube video entail? Generally, making a video involves three steps: planning, production, and editing.
However, more happens between these three steps – research, idea generation, script writing, and getting the right equipment.
Let's walk you through the process of making a YouTube video below.
How To Make a YouTube Video
We can divide making a YouTube video into six steps.
Step #1: Planning
What influenced you to start making YouTube videos? Maybe you saw someone's travel footage and thought, "I could also share my videos because I'm always traveling." Or maybe you were searching for answers on YouTube and saw a content gap.
Whatever the motivation, planning is the bridge that connects your idea to the action. Do your research and outline content ideas.
Analyze what competitors are doing and what you could do better to stand out. You can then pick a niche, generate content ideas, and embark on your content creation journey.
Step #2: Script Writing
No matter how focused you are, confusion appears when you press record on your camera.
You can avoid this confusion by writing a video script streamlining the recording process. It sums up your ideas and thoughts, ensuring you include all your ideas in the video.
A script also helps you avoid going off-topic or wasting time on unnecessary things. With this written blueprint of your footage, your video will require minimal editing.
Step #3: Obtaining Production Equipment
You have your video idea and script. How do you bring your story to life? You need production equipment. Normally, your smartphone camera and inbuilt microphone are enough to get you started as a YouTube creator.
However, depending on the content you want to produce, you might want to invest in a DSLR camera and dedicated microphone. These gadgets will cost you some bucks, but the video and audio quality will be worth it.
For content that requires screen recording, such as tutorials, you'll need quality screen capture software like OBS Studio.
Step #4: Video Production
Video production is the step that makes or breaks your YouTube video. You must do several things right, including the lighting, background, makeup, and outfit.
When it comes to lighting, use as much natural light as possible. Record your video in a well-lit room, facing a window, or do it in the outdoors. Position the light appropriately to avoid shadows and a whitewashed look if you use artificial lighting.
Dress according to your background. For example, you can't wear a white shirt if your background is white or cream. Also, pick an outfit that compliments your skin tone and body type. Don't forget to touch up your look with light makeup to enhance your camera look.
Other aspects to consider during production are your audio and video quality. Speak up to get quality audio. Use a tripod or camera stabilizer for video quality to avoid shaky footage.
Step #5: Editing
After obtaining your raw footage, you must clean it and add special effects.
There are many video editing software for YouTube videos, such as Adobe Premiere Pro and DaVinci Resolve. Trim unwanted parts from your footage and add appropriate background music.
You also need to add special graphics, animation, and text to give life to your video. Think captions, subtitles,  and sound effects to make a point.
Don't forget to make an irresistible thumbnail for your video. You can use an excerpt from your video, adjust the contrast, and add appropriate graphics.
In the editing stage, you also curate a good intro and outro to your video. Take your time to create an intro that will hook your audience. You want to reassure your audience and incorporate a call to action for the outro.
Step #6: Uploading the YouTube Video
Once your video is ready, it's time to share it with the target audience. Create a YouTube account or log in if you already have one.
Navigate to the upload section and upload the video. Follow the on-screen steps to upload your video, and add a great description, thumbnail, and title.
Wrapping Up
Making YouTube videos is a great way to share your talent, promote your brand, and make money. This guide will help you make a professional video to meet your audience's needs.