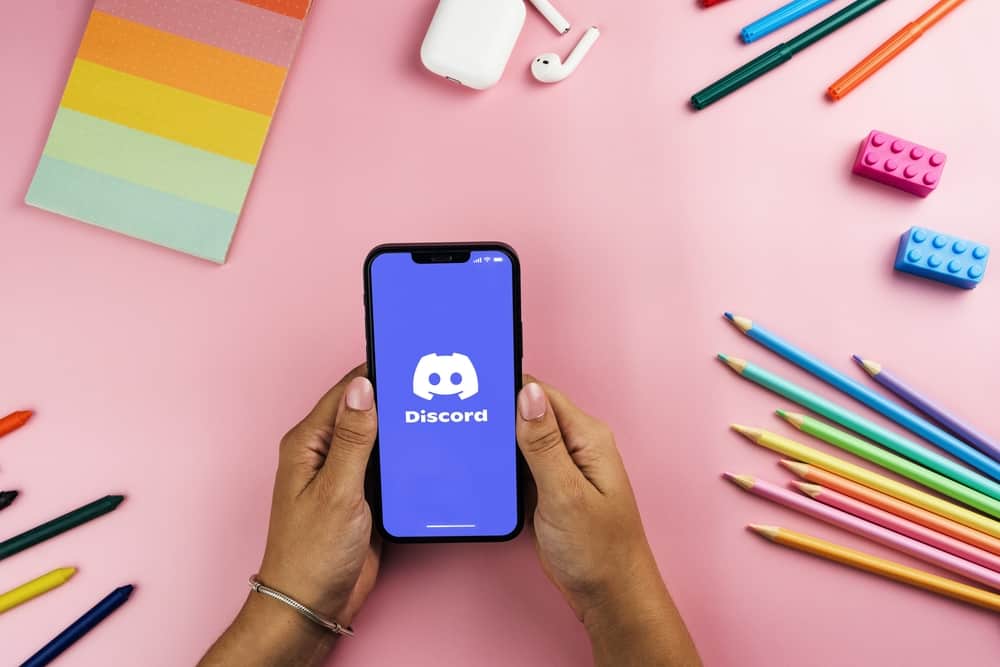 Discord is a popular voice communication platform explaining why it has several audio features that you can implement. One such feature on Discord is Automatic Gain Control, although many users don't understand its usefulness or how to enable it. This guide is what you need if you are wondering what Gain is and how you turn it up on Discord.
The Gain feature on Discord can be turned on from the Discord User Settings. Once you open User Settings, go to Voice & Video and scroll to the automatic Gain Control option. Enable the button to turn it up. Moreover, if you no longer need the Gain feature, click on the button to disable it.
This post has explained all the details about Automatic Gain Control on Discord. If you are wondering how to turn up the feature, continue reading this post!
What Is Gain on Discord?
The Gain feature is among the numerous features Discord offers to improve its voice communication services. Although Discord has been rated as the best platform for voice communication, it is not perfect.
Features like Automatic Gain Control were introduced by Discord to make the platform better. The Gain feature is essential in alleviating some of the issues Discord experiences.
The Gain feature works to ensure your audio is set to normal. If something triggers your microphone audio to be too loud or reduced than normal, Gain reverses the condition to a normal state, ensuring your voice communications are not affected.
Is It Important To Use Gain on Discord?
Gain sounds like a perfect feature but is it important to enable it on Discord? Some users have complained that the feature may sound golden, but it may sometimes affect your communication. When you enable the feature, the sound suddenly spikes, affecting your hearing.
But enabling the feature depends on your device. If you realize your device tends to have reduced audio to a level you can't hear your friends, you can enable it and check its performance. Don't enable the feature if your device's audio causes no problems reducing or increasing the audio.
How To Turn Up Gain on Discord
As explained here, you can turn up the gain feature from the Discord settings.
Open Discord on your device.
Go to "User Settings" by clicking the cog icon.
Click on the "Voice & Video" option on the left.
Scroll down and find the "Automatic Gain Control" option and enable it.
Once you complete the above steps, Gain will be enabled. If your audio is detected to change from the normal state, Gain will work to ensure it returns to normal. Thus you don't have to reduce or increase your audio manually.
How To Get the Best Audio Settings on Discord
Audio settings are important when you want your voice communications to be the best on the platform. There are no audio settings that can be regarded as the best on Discord because it depends on the behavior of your microphone when using Discord.
But many users have recommended ensuring you have enabled the following sound settings.
Echo cancellation.
Noise Reduction.
Discord warning when audio from your mic is not detected.
When the above settings are enabled, you can know when to make changes to make your voice communications better.
Conclusion
Gain is a voice setting that Discord introduced to improve voice communications on the platform. If you are experiencing audio changes when using Discord, the Gain Control feature is what you need to maintain audio in a normal state. The post has explained how you can turn up the feature if you don't know.
Frequently Asked Questions
What is Automatic Gain Control used for on Discord?
Automatic Gain Control is a Discord feature that maintains audio normally. If your device reduces or increases audio when using Discord, you can use the feature to ensure it is always maintained at a normal level.
How do I enable Gain on Discord?
You can enable Automatic Gain Control from the User Settings in Discord. Once you open settings, click Voice & Video and the button beside Automatic Gain Control under the Voice Processing section. If you no longer need the feature, click the button to disable it.