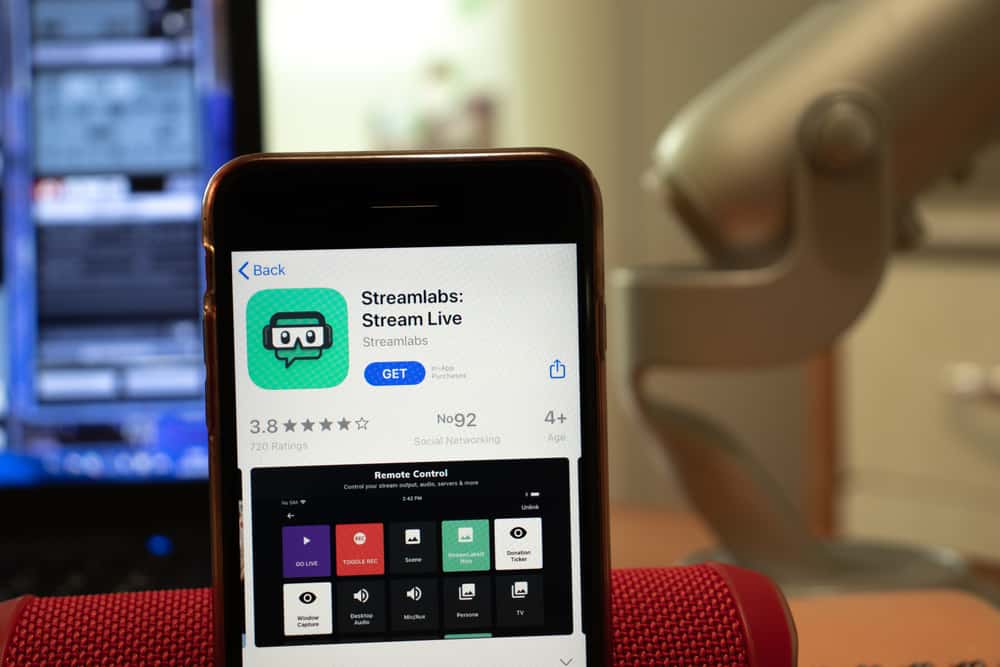 Discord and Streamlabs are two platforms that are popular among streamers. Both have advantages and disadvantages, but many gamers use both to get the most out of their streaming experience.
If you're a gamer who wants to use Discord audio in Streamlabs, there are a few things you need to know. So, how can you get your Discord audio into Streamlabs?
To get Discord audio in Streamlabst, launch the Streamlabs application, navigate to audio settings, and select "Output Device" from the drop-down menu. Keep the output device option the same for Streamlabs as for Discord to get its audio on the streaming platform.
In this blog post, we'll walk you through how to get Discord audio in Streamlabs so that you can take your gaming experience to the next level.
What Is Streamlabs?
Streamlabs is one of the most popular free broadcasting apps for live streaming on Twitch, Facebook Live, YouTube Live, or Discord.
Its primary purpose is to make live streamers' lives easier by providing powerful tools and features that are easy to use and highly customizable.
Some of Streamlabs' most popular features include alerts, donations, chatbots, and overlays. Alerts notify the streamer about new followers, subscribers, donations, and messages.
The donation feature allows viewers to directly support the streamer financially. Chatbots help to moderate the chat and keep things running smoothly. Overlays are graphics that are displayed on top of the live video feed.
Streamlabs is constantly adding new features and integrations. Some recent additions include Streamlabs Prime (a premium subscription service), Streamlabs OBS (a streaming software), and slobs.tv (a live-streaming website).
If you're looking for a comprehensive live-streaming solution, Streamlabs has everything you need!
What Can I Do on Streamlabs?
If you want to elevate your streaming game to the next level, you must check out Streamlabs.
This powerful streaming platform grants a wide range of features and tools to help you engage with your viewers, build a community, and take your stream to new heights.
Best of all, Streamlabs is easy to use and completely free. Here's a brief of a few things you can do on Streamlabs.
Feature #1: Customize
Streamlabs allows you to customize your stream with professional-looking overlays and alerts. You can pick from a broad selection of pre-made templates or create custom designs.
This is an excellent way to introduce some personality to your stream and make it stand out from the rest.
Feature #2: Manage Chat on Live
Streamlabs also provides powerful tools for interacting with your viewers. With Chatbot, you can automate repetitive tasks such as greeting new viewers, answering common questions and moderating the chat.
This frees your time to focus on more important things, like playing games and entertaining your audience.
Feature #3: Accept Donations
Streamlabs makes it easy to accept donations from your viewers. You can set up donation buttons and pages on your stream with a few clicks.
This is a great way to support yourself and your stream while incentivizing viewers to keep watching.
So what are you waiting for? Sign up for Streamlabs today and start taking your stream to the next level!
Steps To Get Discord Audio in Streamlabs
Discord is a VoIP software that lets you easily connect with others for gaming, streaming, and other purposes. If you're a streamer, you can easily use Discord to get your audio into Streamlabs. Here's how:
Open Discord on your PC.
Tap the settings icon at the bottom left.
Select the "Voice & Video" tab from the left navigation.
Select the desired option in the "Output Device" section.
Open Streamlabs on your PC.
Navigate to settings by clicking on the gear icon.
Click on the "Audio" tab.
Click on "Desktop Audio Device 1."
Select the same "Output Device" as you chose in Discord. 
Lastly, click "Done."
Check Out Streamlabs on Discord
Make an audio call to determine whether Streamlabs is functioning correctly on Discord. It is important to note that Streamlabs should be running on the back.
That's all you need to do! All your Discord audio will be routed through Streamlabs and automatically captured in your streams.
Conclusion
If you're using Discord to communicate with your viewers or followers, then you need to be able to get the audio from your stream embedded in your channel.
This is a quick and easy process, but it can be tricky if you don't know how to do it. In this article, we showed you how to use the audio from your Discord stream in Streamlabs.
Once you follow these steps, everything will be ready for streaming!