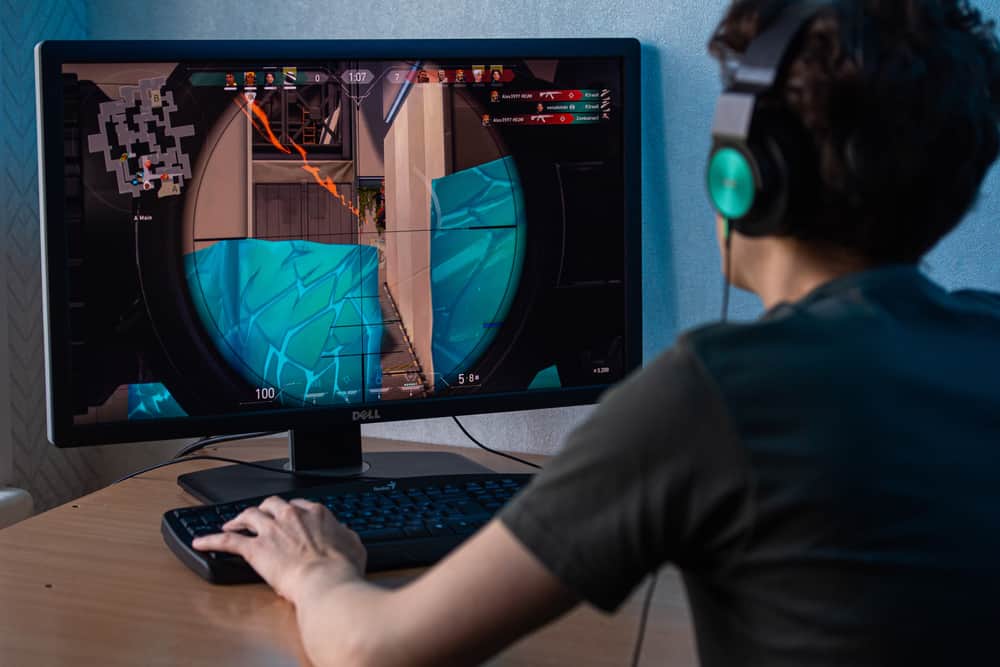 Streaming is one of the main functionalities of Discord. You can stream games, music, etc. Discord is handy as a gamer because it lets you share your gaming fun with friends. When gaming, Discord can detect your game and display it as a message on your profile.
Moreover, you can utilize the voice chat feature on Discord to communicate with fellow gamers while enjoying a game like Valorant. If you get trouble streaming Valorant, we will help fix it.
When you can't stream Valorant on Discord, the first thing to check is whether you've enabled the in-game activity is enabled on Discord. You can find that on your Discord settings. If Valorant is not automatically detected, go ahead and add it. Still, restart Discord and check if that fixes the problem. Moreover, you can check the Valorant voice chat settings to ensure everything works correctly. Lastly, ensure your Discord sound settings are set correctly.
Many users often have difficulty with using Discord to stream Valorant. If you are among the users, we will help you troubleshoot the problem by discussing the different approaches you can use to fix the problem hindering you from streaming Valorant on Discord.
What Is Valorant?
Valorant is a popular and free team-based tactical hero shooter game. The game was developed and published by Riot Games and is playable on Windows.
Players create a team, based on various characters or agents they want to play as and get assigned different tasks, such as playing as an attacking or defending team. Each team has five players who must battle to showcase their unique skills. Agents have different abilities and require charges to keep executing their tasks.
The game offers numerous weapons you can select from your assortment of choices and select which weapons best suit your abilities and comfort. In this game, you can connect with your team members using Discord voice chat to communicate, battle the enemy, and execute various abilities.
The problem comes in when Discord doesn't let you to stream Valorant. What causes this, and how do you fix it?
Why Can't I Stream Valorant on Discord?
Unfortunately, many Valorant players sometimes run into an error when using Discord as their voice chat option. If you experience such a case, the problem is mainly due to an issue with wrong configurations.
When Discord can't detect you are playing Valorant, or you can't hear what your friends are saying, or they can't hear you, an issue is with Discord or Valorant settings.
Some of the causes of Valorant not streaming on Discord include the following.
Discord Game Overlay Not Enabled
The Game Overlay feature enabled Discord to detect the game you are playing and display it as your status. If Discord doesn't show you are streaming Valorant, do the following.
Open your Discord application.
Click the cog wheel icon at the bottom.
Locate "Game Overlay" on the left and tap on it.
Ensure the "in-game overlay" feature is enabled.
If Discord doesn't detect Valorant, open "Registered Games" tab click on the "Add It!" button.
Select Valorant and click "Add Game."
Check Discord Settings
When you have the incorrect Discord settings, especially the voice settings, you can't stream Valorant and hear what your friends are saying. For that, check the following settings.
Open your Discord application.
Click the settings icon at the bottom.
Open the "Voice & Video" tab.
Check the "Input sound" and "Output sound" and ensure it is well configured.
When your sound settings are well configured, you will see the green bars bouncing up and down to confirm you can now stream Valorant.
Fix Valorant Voice Settings
In your Valorant game settings, navigate to the section for voice chat and ensure you have all the settings properly configured, including the push-to-talk option.
Restart Discord
The last fix is to restart Discord. When you are playing Valorant, you should manage to share your screen for others to see. Thus, if you are getting an error, restarting Discord may help solve the problem.
Conclusion
If you can't stream Valorant, use the different methods presented in this post to help fix the problem. Hopefully, you will eventually manage to stream Valorant on Discord.