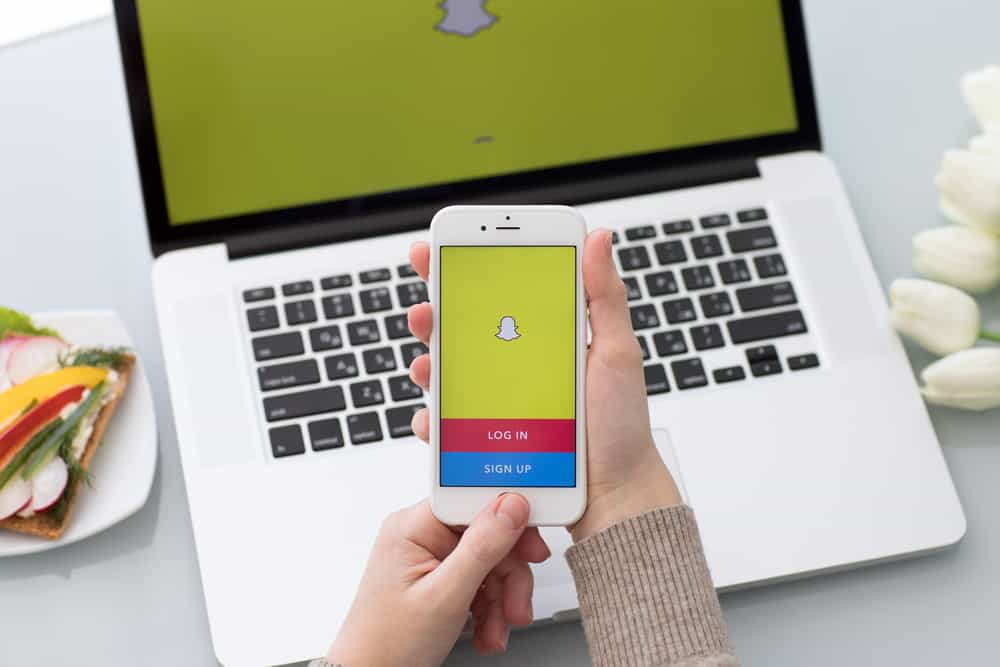 Snapchat is a great way to share the tiny little details of your life with your loved ones. Every trip you take, and every memory you make, Snapchat is there to capture and share for you.
But what if you want to save all those memories in an archive on your PC? How would you do that?
You can save Snapchat pictures and videos to your computer by saving them to your Camera Roll from memories and then transferring them to your PC via Google Photos, Google Drive, iCloud, email, etc.
It's possible to transfer your videos on Snapchat to your computer if that's what you're wondering. This article will show you a step-by-step process to save your Snapchat videos to your camera roll and then transfer them to your PC. So, keep reading to learn all the hacks!
Overview of Snapchat Memories
Snapchat's ephemeral nature of sharing pictures and videos with friends has made the app so popular – with around 332 million active users worldwide.
The app automatically saves your stories in your Memories, and all those pictures and videos are linked to your account in cloud storage. It's pretty beneficial if you've got storage issues on your phone. 
Additionally, every now and then, Snapchat will create some highlights from your memories or remind you what you were doing on the exact dates a few years ago. 
But what happens if, god forbid, something happens to your Snapchat account, and all your Memories get deleted? Or maybe you just want to empty your Snapchat cloud?
The good news is that you can transfer your memories to your PC!
Transferring Saved Snapchat Videos to Your PC
You can keep your most memorable content safe by transferring them to a file on your computer. This procedure has two steps. 
First, you save the content from Snapchat videos to your phone gallery and then transfer the content from your gallery to your PC. Let's see how.
Step #1: Saving Snapchat Videos to Your Phone Storage
Here's how you can save Snapchat videos to your phone storage.
Open the Snapchat app on your mobile device.
Tap the gallery icon at the bottom of the screen, or swipe up.
Tap the tick icon in the top right corner.
Select all the videos you want to save by tapping on them.
Tap the download icon at the bottom right.
Select the "Download" option.
The selected videos will now be saved in your phone's camera roll. 
Now comes the next step, which is transferring these saved videos to your PC. Below are multiple methods of how you can do it.
Step #2: Transferring Videos to Your Computer
You can transfer your saved videos through multiple methods. The most common way is to connect your PC to your mobile phone with a cable and transfer files.
If you don't have a cable, here are four other easy methods to share your files to your computer.
Method #1: Email Your Files
The easiest method to transfer your videos to your computer is by emailing them:
Open the email app on your mobile device.
Start composing a new email.
Attach the files you want to send.
Send it to yourself by adding your email as the recipient.
Open the email on your computer.
Download the attachments and save them to a folder on your PC.
This method only works if the size of your attachments does not exceed 25MB. 
Method #2: Use Google Photos
Another way to transfer your saved Snapchat videos to your computer is through Google Photos; follow these steps:
Download the Google Photos app.
Open the app and log in with your Google account. 
Once logged in, tap your profile icon in the top right corner of the screen.
Tap "Photo settings."
Select "Back up & sync."
Turn the "Back up & sync" option on. Once you do that, all your photos and videos will begin backing up and syncing to Google Photos.
Once all your photos and videos are synced, access Google Photos on your computer.
Select the videos you want to transfer to your PC by clicking on the small tick icon on the top left-hand side of the file.
After selecting, click on the three vertical dots in the top right corner.
Choose "Download."
That's it! That's all it takes to transfer your special videos from Snapchat onto your computer!
Method #3: Use iCloud 
If you have an iPhone and don't want to go through the hassle of downloading Google Photos, you can use iCloud to do the same thing! Here's how:
Open the Settings app on your iOS device.
Tap on your name at the top.
Select "iCloud."
Tap on "Photos."
Enable the "iCloud Photos" toggle.' This will ensure all your photos and videos are automatically saved and stored on the cloud to be linked from any device. 
Open iCloud on your computer and log in with your Apple ID. 
Click on "Photos."
Select the videos you want to download by clicking on them (hold down the Ctrl key to select multiple).
Click on the download icon at the top.
This way, you can download all your videos from Snapchat to your computer. 
Method #4: Send Videos on WhatsApp
Another easy way to transfer videos to your PC is by using Whatsapp. 
You can send the videos to a chat and then open WhatsApp web. You can access the conversation and download the videos from there.
Conclusion
Deactivating your Snapchat account means losing all your data after thirty days. This means all your pictures and videos saved in your Memories will disappear from the cloud forever.
However, now that you know how to transfer saved videos from Snapchat to your PC, your memories are safe! You can now go on making more videos and memories!