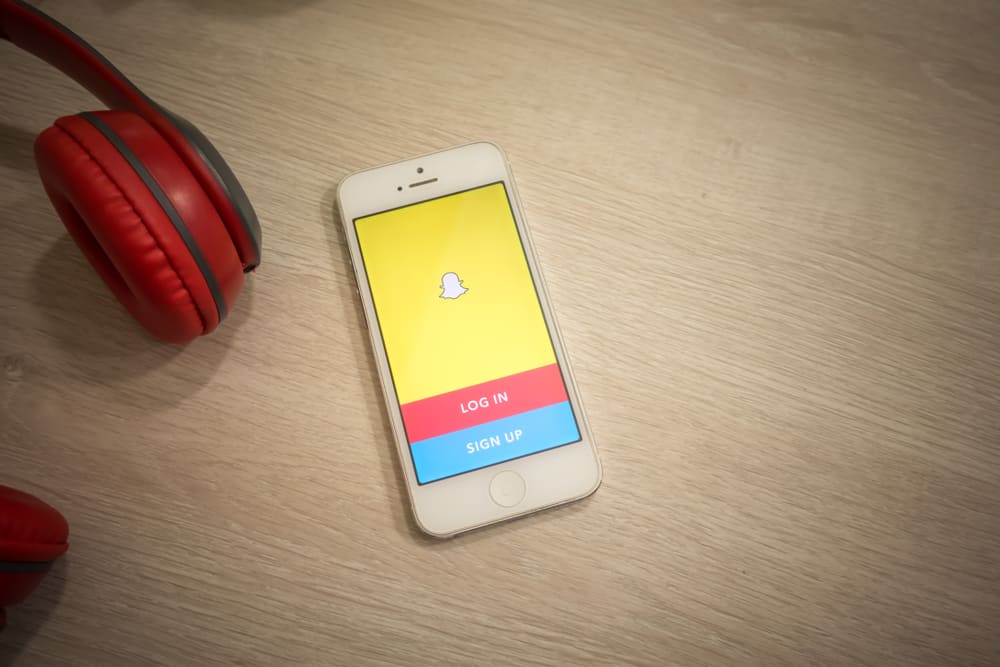 Who does not want to have a sneak peek into the lives of all these rich and famous celebrities? We do, and your presence here tells us that you want this as well. So, have you heard that you can now make Snapchat streaks with your favorite celebrities?
Well, that may be true, but how will you add celebrities on Snapchat in the first place? Here's the answer:
To add celebrities on Snapchat, start by searching for them on the app. Open your Snapchat app and go to the "Add Friends" option. Type the Snapchat username or celebrity's name directly into the search bar. Subscribe to their account and begin watching their stories!
However, you can not find every celebrity following this method. In that case, you will need to dig deeper and find usernames or Snapcodes on Google, Instagram, and Facebook. So, how will you do it? Let's find out!
4 Ways To Add Celebrities on Snapchat
Adding celebrities on Snapchat is as simple as hitting the subscribe button. However, finding your favorite stars among 332 million active users requires extra effort. The following methods ease your goal of searching and connecting with celebrities.
Let's start with the simplest one!
You Cannot Make Streaks with Everyone
If you want to add celebrities on Snapchat to send snaps or messages, note that not every celebrity allows this. Most celebrities prefer to keep their stories public only. Thus, Snapchat might help you know more about celebrities, but the chances of one-on-one interaction are less.
Method #1: Begin the Hunt with Snapchat
You want to add celebrities on Snapchat. What other platform can help you better than Snapchat itself?
To find and add celebrities on Snapchat, follow the given steps:
Install and open the Snapchat app on your phone.
Tap the Snapchat (ghost) icon on the top left corner.
Go to "Add friends" and type the username or name of the celebrity in the search bar.
Subscribe to their account.
The next step is to share snaps with celebrities. This is how you can do it (only if they allow it):
Click a snap (a good one, we must say!).
Go to the "Send to" option and type the name of the celebrity you added.
Send the snap.
Creating shortcuts will help you make a priority list of users you want to connect with daily. For this, click a snap, select send, and tap on the create shortcut option. Next, type the celebrity name and assign an emoji to it. That's it; you are all set to start sending snaps.
Method #2: Find Snapcodes
The above method is not 100% efficient. Thus, you may not find original accounts of all celebrities through it. The second best way is to use Snapcodes to add celebrities. Snapcodes are the unique scannable codes assigned to every account.
To subscribe to an account through Snapcode, follow these steps:
Go to Google and open Google Images.
Type "celebrity's name + Snapcode" in the search bar (e.g., "Gigi Hadid Snapcode").
Take a screenshot of Snapcode.
Open Snapchat and go to "Add friends".
Select the small Snapchat symbol on the right of the search bar.
Choose the Snapcode from your photos to scan.
The account will appear; add or subscribe!
Once you have found an account, keep an eye on the similar suggestions bar at the bottom. You may end up adding multiple celebrities at once.
Method #3: Dig into Instagram or Facebook
Many celebrities add Snapchat IDs to their Instagram or Facebook accounts. Also, several pages are doing you the favor of listing Snapchat usernames of celebrities.
To find Snapchat usernames on Instagram or Facebook, here's what you need to do:
Open Instagram or Facebook.
Type "Snapchat Celebrity" in the search bar.
Several pages will appear, go through them, and you will surely find the most-required Snapchat usernames over there.
Method #4: Search on Google
If nothing works, take Google as your final resort. Many websites compile and list Snapchat usernames and Snapcodes in their posts. By scrolling through such posts, you can find many celebrities' usernames.
Also, the listicles suggest several other popular usernames; add them to grow your Snapchat fam.
Follow these steps to find celebrities' usernames on Google: 
Go to Google.
Type "Snapchat celebrities".
Go through the websites appearing on the result page.
Why Add Verified Accounts on Snapchat?
Adding accounts with a golden star on your Snapchat has multiple benefits. Some of them are:
You get to know more insightful details about your favorite celebrities' life.
The Snapscore, i.e., the score determining activity level on Snapchat, increases rapidly by adding verified accounts.
Some celebrities let their fans send them snaps and messages. So, if your luck supports you, you might find an opportunity to interact with celebrities through this platform.
Given the growing popularity of social media, celebrities tend to share a lot on Snapchat and other platforms. Thus, if you run a celebrity blog site, adding celebrities on Snapchat can help you access better and faster news from everyone.
List of Popular Celebrities To Add to Snapchat
Yes, we know your time is precious. To save you from the hassle of trying and testing all the above methods, we have listed the usernames of prominent celebrities in this section.
Go through them, and you might find what you want without doing anything!
Ed Sheeran – Username: teddysdaytoday
Alesha Dixon – Username: thealeshashow
Khloe Kardashian – Username: khloekardashian
Ariana Grande – Username: moonlightbae
Justin Bieber – Username: rickthesizzler
Bella Hadid – Username: babybels777
Kylie Jenner – Username: kylizzlemynizzl
Chris Pratt – Username: chrisprattsnap
Kevin Hart – Username: lilswag79
Demi Lovato – Username: theddlovato
Wrap-Up!
This guide covers various methods to add celebrities to Snapchat. The first one is the most simple and quick way to find anyone. Try them all, and you will surely succeed in finding your desired celebrities on Snapchat.
In addition, make sure to go through the shared list of popular celebrities' usernames. You may find your favorite celebrity's Snapchat over there.