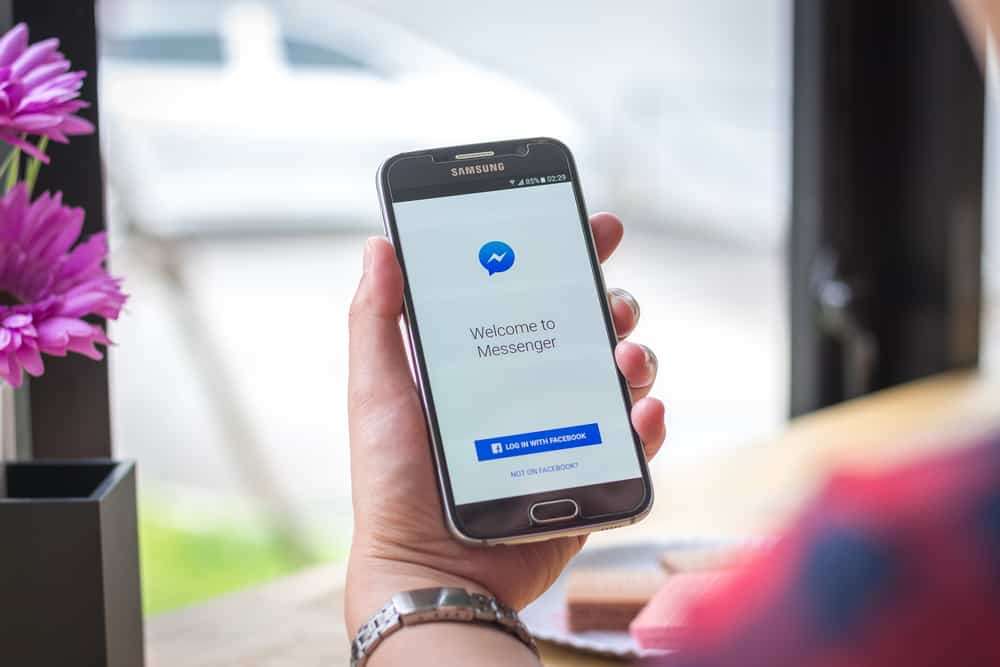 Facebook Messenger is an excellent way to stay connected with friends and family. Its easy-to-use interface lets you quickly send messages, photos, and videos.
You can also create group chats, making them perfect for keeping in touch with close kin. Plus, you can have face-to-face conversations with your favorite people with new features like video calling.
But sometimes, you may encounter attachment problems. If you're having trouble sending or receiving attachments on Messenger, you can attempt a few things to fix the issue. 
If you've sent an attachment to your friend on Facebook Messenger and it comes as "Attachment Unavailable," there could be various reasons behind it. To fix it, turn on the "Public" audience option if they're not in your friend list. Moreover, if you're sharing a link to the attachment and its settings are private, you can upload the attachment directly into the chat and send it.
Facebook Messenger can be difficult to handle if you don't know your way around. Here are our tips on how to fix attachment unavailable errors on Messenger.
What Is Meant by Attachment Unavailable on Messenger?
Attachment unavailable in Messenger means, quite simply, that the individual you are trying to send the attachment to cannot receive it. Or conversely, if they're sending you, you can't see it.
You either are not granted permission to see the attachment, which may be a video, photo, or article post, or it has been deleted by the person who posted it.
Regarding permission, it might be because the attachment was configured only to be visible to friends of the uploader, and you are not a friend of this person. 
It's also possible that you had permission to access the file but lost it afterward, rendering the attachment in FB Messenger unreachable.
If this is the case, your only option is to request that the uploader adjust the privacy settings of the file so that you can see it.
Possible Fixes For Attachment Unavailable on Messenger
The explanation for the "Attachment Unavailable" Facebook problem is straightforward: when you post a picture, its privacy settings may be adjusted.
Nevertheless, the Facebook attachment unavailable problem is fixable in several ways. Please adhere to all of the guidelines below.
Fix #1: Upload It Directly to the Relevant Group
You may upload the image to the group without sharing it. To do it, go to the Messenger page and open the group chat where you want to share the attachment.
Tap the appropriate attachment icon at the bottom, select the file, and hit the send button.
Fix #2: Set the Public Sharing Option
To fix the "Attachment Unavailable" problem, ensure the privacy of the Facebook post is set to Public before sharing the link on Messenger.
Visit your Facebook profile page, then click on the three dots to access the drop-down menu. Select "Edit audience" and pick "Public" from the list of options. Finally, hit "Done" at the bottom.
Fix #3: Change the Image's Security Settings
Some photographs may have default settings that prevent others from viewing them after sharing. To change the image's security settings, follow these steps:
Save the image to your PC.
Right-click on the image.
Choose "Show more options."
Select "Properties."
Ensure that "Unblock" is checked in the "Security" section at the bottom.
Click on "Apply" and then "OK."
Public Facebook Pages and Facebook Groups: Sharing Content
Any content from a private Facebook Group may no longer be shown or shared unless the sender and the recipient are also participants in the group on Facebook Messenger. It will always display as a "Facebook Attachment Unavailable" error for anyone in the Messenger group who views it if you share some post from a Facebook group to which you are the sole member.
More on Facebook Audience Settings
Be careful to configure a post appropriately if you are the uploader and you want the friends of your friends to be able to watch your uploaded content when your friends share it.
The choice of "friends of friends" should be enough. It's also important to note that the privacy settings for a post may differ from those for any posted images or videos. 
Imagine that you've posted a picture only intended to be seen by your close pals. You then upload this image on your Facebook wall as a post with the privacy options set to "Public."
The privacy settings of the original photo take effect, and the Facebook Attachment Unavailable error still appears when you or a friend of yours share this specific post to any group on Facebook Messenger.
Conclusion
You should be able to fix the attachment unavailable issue on Messenger by following the steps we outlined.
We hope you found this guide helpful and that you now enjoy using Messenger without any annoying errors!