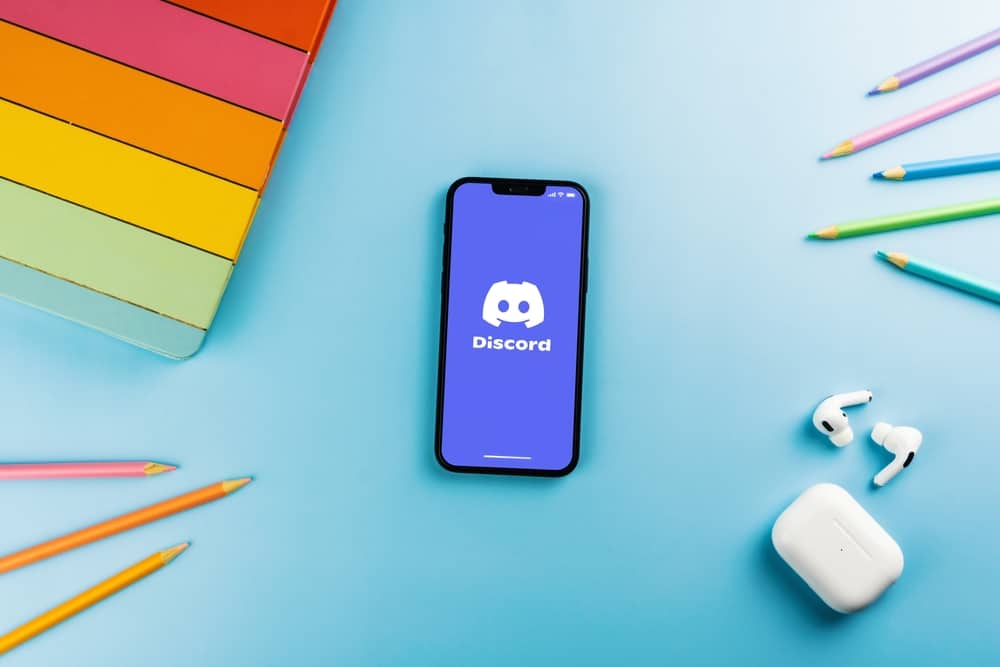 Discord is one of the popular chatting platforms for gamers that is slowly becoming a thing in the non-gaming world as well. On the other hand, Oculus Quest 2 is a VR headset by Meta that helps users to enjoy different experiences in the virtual world.
How wonderful would it be to integrate both of these good stuff? Allow us to help you with how you can do it!
These are the steps that can help you to get Discord on Oculus Quest 2 to use its built-in microphones on Discord:
1. Download Discord and Oculess APK files on your computer and install SideQuest.
2. Connect Oculus Quest 2 to your computer using a cable.
3. Install the above-downloaded APK files on SideQuest.
4. Run ADB Command on SideQuest.
5. Launch Oculess and enable background audio.
6. Launch Discord, log in, and start using it.
We present a step-by-step guide to getting Discord on Oculus Quest 2 to enable you to use the Oculus microphone on Discord. Keep reading to learn more!
Discord and Oculus Quest
Primarily, when Discord came on the scene, it became famous as a chatting platform for gamers. Now, everybody enjoys this platform, with 150 million monthly active users. Discord has communities known as "servers," where people can find like-minded people in different text and voice channels.
Now, let's come to Oculus Quest — one of the most popular VR headsets in the market.
The first Oculus headset came in 2019 — by Oculus, a division of Meta. The distinct feature of Oculus VR headsets is that it allows users to run all virtual reality experiences without needing to connect them to any other device. You need a smartphone to set up and manage Oculus Quest, and you are good to go.
Oculus Quest 2, introduced in 2020, is one of the most popular VR headsets in the Oculus family. You can stream movies, videos, and your favorite series on Oculus 2. Similarly, you can play games, watch a concert, explore the world, interact with people, and do much more without limits.
Oculus Quest 2 has built-in speakers and microphones to provide an immersive experience to the users.
Talking about limits, since Oculus Quest 2 can do so much for you, the burning question is, can you use the Oculus microphone on Discord?
Let's try to find out!
Can You Use Oculus Mic on Discord?
It is the question in the minds of many people. You can find many forums and discussion groups where people have posed this question. It is all due to the rising popularity of the Oculus Quest 2 and the love for the Discord platform.
Before answering this question, let me explain to you some facts. We know the Oculus store has many applications. Unfortunately, Discord is not one of them. So, you cannot directly use Discord on Oculus Quest 2.
Before you lose all hope, let me tell you one thing. There is still a way or a workaround to install Discord on Oculus and use its microphones on Discord.
Process To Use Oculus Quest 2 Microphone on Discord
It is a lengthy process, so follow our guide and each step methodologically.
Step #1: Prerequisites
To start off, follow these steps:
Open the Quest app on your smartphone and turn on the "developer's mode" under Menu > "Devices."
Another thing you need to install on your computer is SideQuest. It is to enable the downloaded APK files on your VR headset.
Step #2: Connect Oculus Quest With Computer
Your next step would be to connect Quest to your computer via any wire, a USB cable, or a charging cable. After the connection, you will get several messages on the VR headset; accept them to give SideQuest access.
After that, you will see the program connection status turned green on your laptop screen on top of SideQuest.
Step #3: Install APK Files on SideQuest
On SideQuest, click on the small box with an arrow icon on the top-right.
Next, select all the APK files of Discord and Oculess to start their installation on SideQuest.
Step #4: Run the ADB Command
After the installation, put on your VR headset and follow these steps:
Select "Apps" and click on "Unknown sources" from the drop-down.
Launch Oculess.
Tap on "Remove account" on Oculess to remove all the accounts one by one.
Go to SideQuest, and click on the "Run ADB commands" button on the top right.
Click "Custom Command."
Paste this on the space provided and click the "Run Command" button: adb shell dpm set-device-owner com.bos.oculess/.DevAdminReceiver
Step #5: Enable Background Audio on Oculess
Go back to Oculess and click on the "Enable Background Audio for Installed Apps" option.
It will ensure Discord keeps running in the background even when you are busy doing other things on your VR headsets.
Step #6: Launch Discord
Now, unplug your VR headset from your computer, and put it on your head. Again, find Discord under "Apps" and "Unknown sources." Launch Discord and log in with your information.
Make a call to your friend or join any voice channel. Discord will automatically start using Oculus Quest 2 microphone as an input device.
This way, you can play games or enjoy other experiences on your Oculus while still talking to your friends on Discord.
One app can only use your microphone at a time in Quest 2. So, if you are on Discord and go to a multiplayer experience, people cannot hear you in the game unless you stop using your microphone on Discord.
Final Thoughts
Oculus Quest 2 VR headsets have built-in microphones and headphones that enable users to talk with their friends while playing games without the ability to connect any additional equipment. 
Follow our guide and take along your friends from your favorite chatting platform, Discord, on your exciting experiences in Oculus Quest 2 with you by using the built-in microphone of Oculus Quest 2 as the input device on Discord.