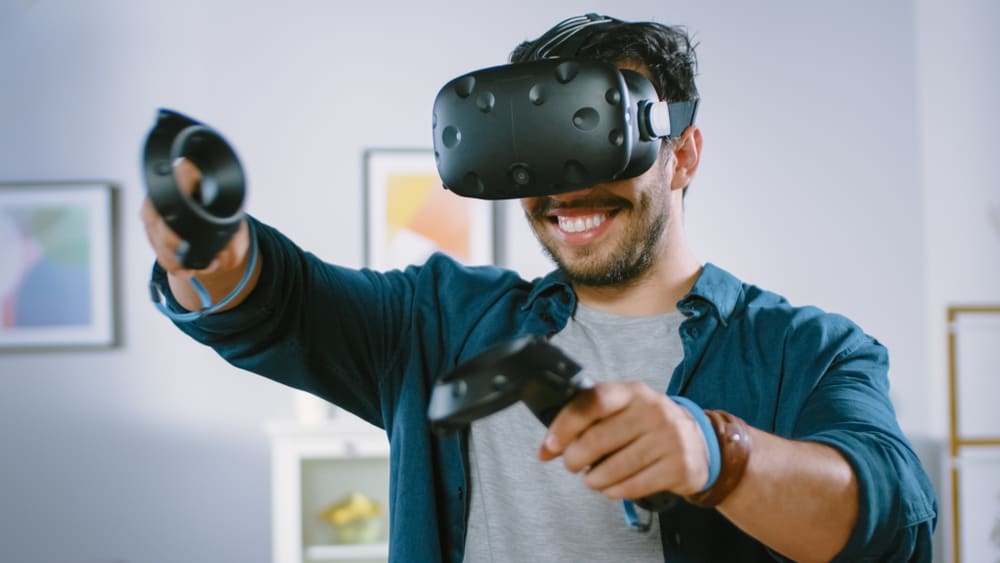 As a gamer, you may wish to spread the feeling with your Discord friends. Virtual reality is quickly spreading in different sectors, including the gaming industry, and there is plenty of fun in virtual reality games.
PlayStation virtual reality is new in the industry, and many people are stuck on how to stream their PSVR on Discord. If that sounds like an issue you are facing, stick around as we discuss the issue.
PSVR is designed to work with PlayStation. To stream it on Discord, you must first link it with a PC, then use the "Go Live" Discord feature to share the experience with friends. To connect it to our PC, we will use an HDMI cable and Trinus PSVR. Moreover, we will configure Trinus PSVR to SteamVR to allow us to play our Steam games using our PSVR. When we open Discord and join a voice channel, we can then Go Live, and our friends will see us in action.
This guide covers the detailed process of streaming PSVR on Discord. We will see how to connect PSVR to a PC. From there, we will cover the steps of configuring Trinus PSVR to work with SteamVR. Lastly, we will "Go Live" on Discord.
Can You Stream PSVR on Discord?
Yes, you can. However, the main hindrance is connecting PSVR with your PC as it is designed to work with PlayStation. PSVR is different from VR games. Hence, many people find it difficult to connect to their PC.
Unlike the VR games that only require a SteamVR to "Go Live" on Discord, PSVR will require additional tools to make streaming it on Discord a relay. Luckily, we will cover the detailed steps you should follow.
How To Stream PSVR on Discord
There are different virtual reality headsets, and PlayStation VR is among the most affordable. PSVR is used with PS5 and PS4. When you want to stream your PSVR with Discord, you must first get a way to connect it to your PC.
Streaming it on Discord will be possible using the "Go Live" feature to share your screen in a Discord channel. Let's see the three main steps.
Connect PSVR to PC
Here, we need third-party software as PSVR is incompatible with a PC. We will use Trinus VR for that.
Open your browser and visit the Trinus VR website.
Download the tool on your PC.
Run the installer program and follow its installation instructions to install it.
On your PSVR processing unit, plug in an HDMI cable to the PS4 HDMI port.
Connect the other end of the HDMI cable to your PC's HDMI port.
Take your USB cable and connect one end to the USB 3.0 port on your PC and the other to the PSVR processing unit.
Connect your PSVR headset to the processing unit and connect it to the power source.
Turn on your headset, and your PC will recognize it as a second display.
Open your PC's settings and navigate to the "System" settings.
Under the "Display" tab, locate the "Multiple Displays" section and choose the option for extending the displays.
Set the resolution to "1920 x 1080."
Lastly, click the "Apply" button.
 At this point, your PSVR is connected to your PC, and you are ready to link it with SteamVR to allow playing Steam games conveniently on your PC.
Link PSVR with SteamVR
We will use the Trinus PSVR to connect our headsets with SteamVR. Proceed as follows.
Locate the Trinus PSVR icon, right-click, and tap the "Run as Administrator" option.
Click the "Install" button, and the program will find the appropriate Steam library.
Tap the dropdown menu on the "Main" tab next to the PSVR display.
Click the option for "Display 1."
Click the dropdown next to "PSVR Mode" and choose your VR.
Click the "Assign" button to reset your bind key.
Set your PSVR on a flat position and hit the "Start" button.
Right-click the Steam icon and run it as administrator.
Click the VR icon, then "Run Room Setup," and then "Standing Only."
Click on "Next," then "Calibrate Center," and click on "Next."
Lastly, click the "Calibrate Floor," then "Next," and "Done."
Once you see the SteamVR home appear on your display, you are set to play your SteamVR games using your PSVR headsets.
Go Live on Discord
Open your Discord server and join its voice channel.
Click the "Share Your Screen" button at the bottom
Set your resolution and other streaming settings.
Lastly, click the "Go Live" button.
Your Steam games can now be visible on Discord.
Conclusion
This post has explained the detailed steps to stream PSVR on Discord. I hope you managed to follow along and enjoy your games. Have fun!