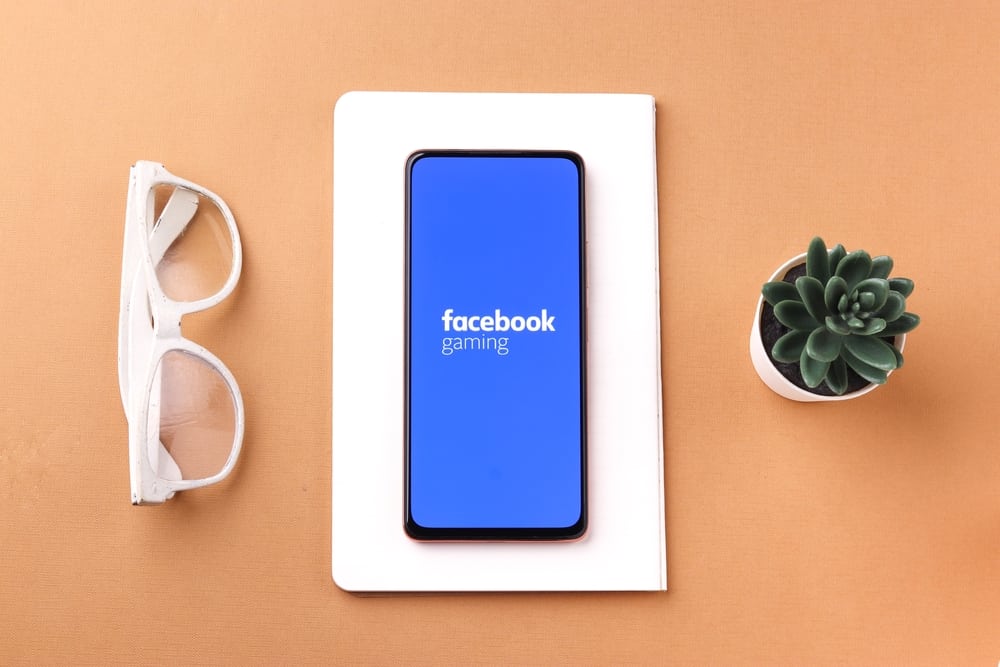 Isn't it annoying when you're casually scrolling through Facebook or your phone and receive an annoying game invite from a random person on your friend list?
Wouldn't you want to filter your notification bar from the game invites? Well, luckily for you, there's a simple and quick method for stopping game invites.
To disable game invites on Facebook: 
1. Click on your profile picture in the top right corner.
2. Select 'Settings & privacy' and choose 'Settings.'
3. Find "Blocking" on the left side of the screen. 
4. Click "Edit" next to "Block app invites." 
5. Select which user's invite you want to block.
You also have the option to filter your notifications or disable them entirely. If you need a more in-depth, step-by-step guide on both methods, keep reading!
Overview of Facebook Game Invites
The game invites on Facebook were started to connect users on the platform with other users with the same taste in games and entertainment.
Speaking from personal experience, it can be the start of an enjoyable and well-kept online friendship that both enjoy. 
On the other hand, invites can get annoying if you're not that interested in playing certain games. However, if you're interested in exploring games, here are the top 30 games on Facebook you must try.
Some people find connecting with strangers on the internet uncomfortable, as it isn't everyone's cup of tea. So before disabling game invites, be as sure as you can if you're willing to make this change.
Steps To Disable Facebook Game Invites
If you've decided to disable your Facebook game invites, don't worry because the method is consistent and easy to follow.
Follow the given steps to stop game invites on Facebook on your PC:
Navigate to Facebook on your favorite browser.
Click on your profile picture in the top right corner.
Select "Settings & privacy."
Select "Settings."
Click the "Blocking" option in the left navigation.
Click the "Edit" button next to the "Block app invites."
Add the users that constantly send you game invites.
If you're on a mobile device, you can tap on the menu icon that looks like your profile picture with three horizontal lines imposed on it and scroll down to 'Settings & privacy.' Select "Blocking" from there, and you can block the users sending you game invites. Unfortunately, currently, you cannot only block app invites on mobile devices.
This won't stop you from playing games on Facebook. It will only stop displaying the notifications you get from people playing that game.
In case you ever change your mind and want your notifications back, you can always turn them around on from the same place you turned them off.
A Safer Alternative To Filter Game Notifications
If you're one of the people who like to stay up to date regarding your Facebook timeline, don't worry, we've got you covered as well!
This method, although more personalized, is a bit lengthy. You will have to filter out games you receive notifications for each time manually.
But if you are willing to do that, you will get your notifications without game invites. Isn't that a dream?
Filtering Notifications on a PC
To filter out your notifications if you are on a PC, follow these steps:
Navigate to Facebook on your favorite browser.
Click on your profile picture in the top right corner.
Choose the "Settings & privacy" option.
Select the "Settings" option.
Go to the "Blocking" tab.
Click on "Block apps."
Manually select all the games whose notifications you want to block.
Filtering Notifications on the App
If you are on a mobile phone, do the following:
Open Facebook on your mobile device.
Tap the "Menu" tab in the bottom right corner.
Scroll down and tap "Settings & Privacy."
Select "Settings."
Find and tap "Apps and websites."
You'll have an option of "Game and app notifications." Tap "Turn Off."
This method will stop all notifications you get from games and apps.
Conclusion
If connecting with people through games is not your thing, or you want to rid your notifications of game invites, then you have two options.
You can completely eradicate notifications or do it game by game. It all comes down to your preference and what suits you more.
FAQs
Will I still get notifications from the user whose invite I blocked?
You will still get notifications from the person who invited you, just not the game invites.