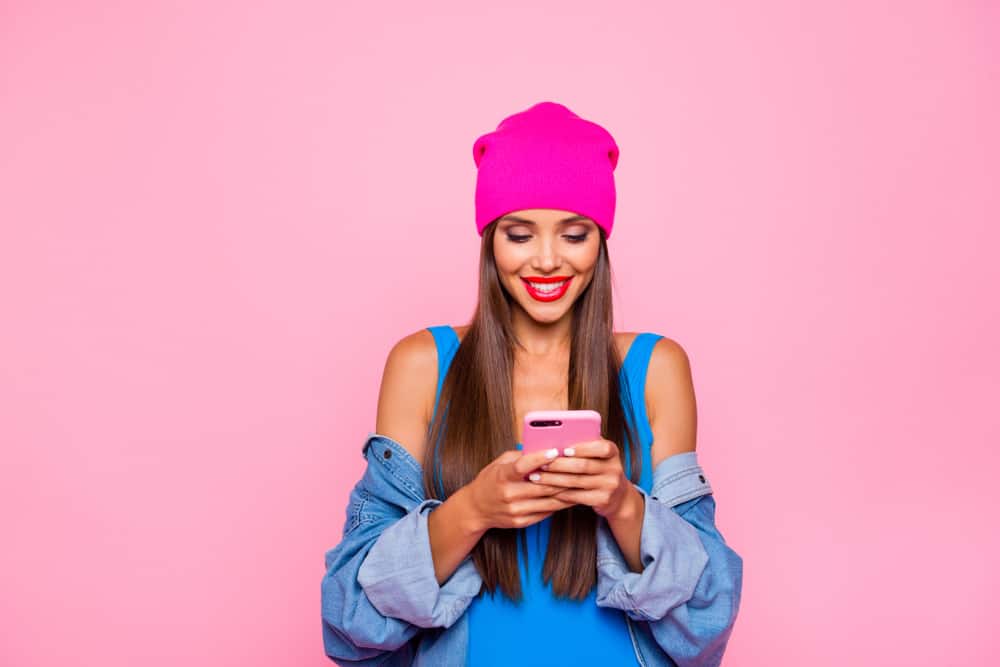 Did you meet this cutie and wondering how to DM him on Instagram?
That may sound stressful, but the good thing is that there are so many tips to make that easier for you.
With Instagram Direct Message, you can have your first date with your dream guy, provided you know how to get their attention without being creepy.
That is why you need to know how to DM him in a way that will lead to a meaningful conversation. So, how to go about it?
With Instagram DM, you can easily chat with your loved ones away from the social eye. To DM a guy on Instagram, you need to navigate to messages by clicking on the Messenger icon and searching for the person's name using the search icon. If you don't understand that, don't worry because we have discussed how to DM a guy on Instagram in-depth!
This guide will enlighten you on what DM on Instagram means, the tips you need to follow to ensure you don't sound creepy when you DM a guy, and how to ensure your guy gets backs to you once you text him. Moreover, we will outline the steps to follow to DM a guy on Instagram. If that sounds like what you want, let's get started!
What Does It Mean to DM on Instagram?
Most of us like using Instagram to share photos and funny reels and follow our friends' posts.
Did you know it has a feature allowing you to send a direct message to someone? This feature is called Direct Message, helping Instagram users easily bond with their friends.
DM is a short form of Direct Message, a way of privately sending messages to someone on Instagram. When you DM someone, that person alone will see the message.
Therefore, DM on Instagram is an excellent way to connect and message a person directly. Moreover, DM lets you see if someone you are texting is currently active, making your conversations convenient.  
10 Simple Tips on How To DM a Guy on Instagram
Messaging a guy on Instagram may not be an issue. The big problem when texting him is how to catch his attention and keep the conversation going.
Some crazy sociopath people on Instagram may ignore your message even after gathering all that courage and trying to be nice to him.
You don't want to be a victim of such cases, and you need to know how to do it right and get that guy to like you.
That is why we bring you these simple tips to help you catch the guy's attention and have that date you have been dreaming of.
Tip #1: Follow the Guy on Instagram
Before sending a DM to a guy, the first step is to ensure you are one of his followers. You will see all his posts and stories when you follow him and learn a few things about him.
Moreover, it will help you know how to compose your first message in a way that will catch his attention without being creepy.
Tip #2: React to His Stories
Responding to a story the guy posts is easier than sending a random DM. When you respond to a story someone posts, they may get curious to know you, leading to a conversation easily.
Also, you can pause a question relevant to his story, which may get him talking to you.
Tip #3: Find a Mutual Interest
Find out if you share any interest. You can find out by going through his feeds and discovering some of the things the guy loves doing.
If you find something you can share, that is an excellent topic to discuss and prolong the conversation.
Tip #4: Keep Your Conversations Casual
When you text a guy for the first time, avoiding some subjects like religion and politics is good. You don't want to introduce a story that makes him uncomfortable.
Moreover, it is good to talk about things both of you love to make the conversation exciting and long.
Tip #5: Allow Him Time to Respond to Your DMs
You may look desperate when you send the guy so many messages without allowing him time to respond. That can scare away the guy because no one wants someone desperate.
Even if you are eager to talk to him, give him time to respond to your messages instead of piling so many messages in his DM.
Tip #6: Be Creative
As we mentioned earlier, sending a guy a DM is not an issue, but how do you ensure you get his attention? That is where creativity comes in.
You must ensure the message you send him is creative enough to initiate a conversation. Without creativity, you can start a conversation that will get too boring, thus making it short, and you may not achieve your intention.
Tip #7: Share Funny Memes
You can share funny memes with the guy because you know his preferences and taste. Find something you know he will be interested in and send it to him.
Sending a funny meme he may like will be an excellent way to start a conversation without pressure.
Tip #8: Ensure Your Profile Picture is Outstanding
It is possible that after you text the guy, he will look at your profile to get to know you. Thus, you must ensure your profile is attractive; the moment he looks at it, he will be attracted.
It would be disappointing for him to look at your profile and not get interested in you. Therefore, ensure your profile is attractive.
Tip #9: Compliment Him
Complimenting someone is a good way of saying your feelings indirectly. He will know you want to be friends, and it will be easier when you want to take your friendship to the next level.
However, you must ensure your compliment is light and not too sexual.
Tip #10: Be Bold
If you are bold enough, ask him out. You don't need to hide your feelings; you can share them with him. You can ask him to go out for coffee or a walk if you are really into him and see his reaction.
If he is interested in you, he will let you know.
Now that you have the tips on how to DM a guy on Instagram, it is good to know the steps to follow when you want to DM a guy on Instagram.
How To DM a Guy on Instagram
Sending a DM on Instagram is very simple. You can do so by following the steps below:
Open the Instagram app on your mobile device.
Open messages by tapping the messenger icon (or the paper plane icon) at the top right corner of your phone.
Tap on the search bar.
Search for the name of the guy.
Tap on his account, and you will be in his DM.
Compose a creative message considering the tips we discussed above.
Tap the "Send" button to send the message.
Conclusion
Instagram has made life simpler by offering multiple features like the DM feature.
If you don't know how to DM a guy on Instagram, worry not because we have provided a guide in this post.
Moreover, the post discussed the tips you must consider when you DM a guy to get his attention.