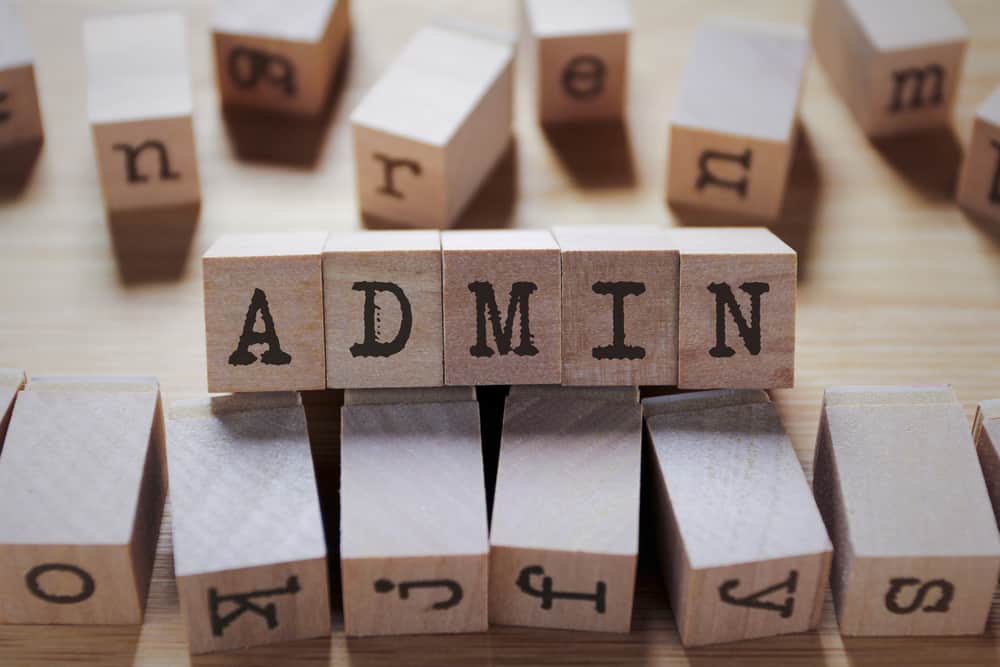 The revolutionary social media platform Snapchat completely changed the game of how we present ourselves and communicate in the internet world.
It enabled users to have an active social life without leaving any information trail to haunt them in the future. Likewise, the lenses and filters became a staple accessory to add the needed pizzazz to our pictures and videos.
After this little homage to phenomenal Snapchat, let's move on to our topic, Snapchat Admin.
Snapchat Admin is the role that a creator account can assign to anyone they trust to manage their profile. Once anyone accepts it, they can manage public stories and lenses, assign new roles, manage saved stories and lenses, and view insights of the profile. 
Keep reading to learn more about Snapchat Admin and how you can assign someone this role.
Snapchat Creator Account
We know Facebook, Twitter, YouTube, and Instagram are the favorite grounds for creators and influencers. These platforms have created many content creators who have made a name for themselves and landed prestigious brand deals.
As the OG platforms, Facebook and Twitter, have more mature audiences, Snapchat became a breath of fresh air for younger people. People from Gen-Z and late millennials jumped to the bandwagon of joining Snapchat.
This trend gave birth to Snapchat creators targeting younger audiences (between 13 and 24) with content that would appeal to them specifically.
These young creators possess a great deal of influence, which led many brands to use them to promote their products to the younger more naturally.
So, to become an influencer/creator on Snapchat, you need to have a creator profile on Snapchat first. When you have a creator profile on Snapchat, you can make anyone you trust your Admin.
Steps To Get a Creator Account on Snapchat
To assign roles on Snapchat, like Admin, you need to follow some steps to be able to do that. Let's discuss all steps one by one.
Step #1: Create a Public Profile on Snapchat
The first step is to create a public profile. Your public profile will enable you to reach more people, gain subscribers and showcase your talent to the world. 
To get a public profile, you need to follow the following steps:
Open Snapchat on your mobile device.
Tap your Snapchat Bitmoji in the top left corner.
Scroll down and select the "Create Public Profile" option.
Now, create your public profile and edit it to include your profile information (bio, pictures &, etc.).
You can now permanently pin your favorite Stories, Lenses, Videos, Photos, and Snaps on your public profile to showcase them to the world. You will also get your subscriber count in the public profile.
Eligibility Criteria for Public account on Snapchat
To be eligible for the public account, you must be older than 18. Also, your account must be at least 24 hours old, and at least one friend must have accepted your friend request or you theirs. Keep in mind that you must strictly adhere to community guidelines.
After this, your next step would be to be declared a Creator by Snapchat to assign roles.
Step #2: Get a Creator Account
After making your profile public on Snapchat, it is time to grow your subscribers and views on your stories. If you do that, then Snapchat will declare you a creator account. Now, this will take a little bit of time and patience.
As a Snapchat creator, you can showcase your creativity to a larger audience. Your fans can find you on Snapchat and subscribe to your content. Your reach enhances by creating such an account. 
You can get a Snapchat creator account if you have high engagement with your content. You need to reach your audience and create captivating content to increase audience engagement.
You can reach more people if you collaborate with other creators, promote your Snapchat profile on other social media and follow as many people.
According to research, people have claimed if your story gets views between 30,000 to 40,000, Snapchat will declare you a creator.
Another route is to create some Snapchat lenses. If you create a bunch of lenses on Snapchat and a couple of people use them, then Snapchat will likely make you a creator. 
Please check this article to learn more about getting a creator account on Snapchat.
You must not have less than 100 subscribers to be eligible for a creator account.
After becoming a Snapchat creator, Snapchat will unlock many features for you. Your stories will be publicly available, increasing your visibility and resulting in more subscribers.
Eventually, you can earn money and get brand deals if your content has high engagement. You will also get engagement analytics, and lastly can assign roles.
Step #3: Assigning Roles on Snapchat
Once you have a creator account, you can assign different roles to different people. All you have to do is follow these steps:
Open your creator profile.
Tap on the settings icon in the top right corner.
Scroll down to "Add or Remove roles."
Tap on "Assign New Role."
Type the name of the Snapchat user and assign them the Admin (or any role).
Admin Role on Snapchat
Snapchat Admin is the one to whom a Snapchat creator account assigns an Admin role.
If you assign someone an admin role, then they can manage your profile on your behalf. They can add/remove Lenses and also Snaps from your Public Story.
Similarly, they can also assign new roles, see insights, and manage your saved stories and lenses.
Admin of a Snapchat account can also assign other roles, including the Admin role, to other people. There are four more (besides Admin) roles to assign on Snapchat:
Profile Collaborator: This role enables the user to add/remove any Snap from your public story. Profile Collaborator is also allowed to view your insights.
Story Collaborator: They can see all your previous Snaps, add/remove their own Snaps, and views insights on them.
Insights Viewer: This person can only view your Insights.
Creative Contributor: These can save lenses to your public profile.
Organizational Admin 
If you are using Snapchat Business (Ads Manager) and have created a business account, you can add members and assign various roles to them. These include organization roles and ad account roles. 
Organization Admin creates, accesses, and manages all the Ad accounts in a business account and can change business details. They also manage members, roles, billing centers, and payment methods. 
Business Admin has all the access like organizational Admin, except they need permission to access individual ad accounts.
Conclusion
Snapchat unlocks various features to help creators manage their brands efficiently. One such is assigning roles.
Assigning an admin role to someone frees the creator from the hassle of managing their account.
The account admin will manage the account, including Snaps, Lenses, and Stories, view Insights, and assign other roles.