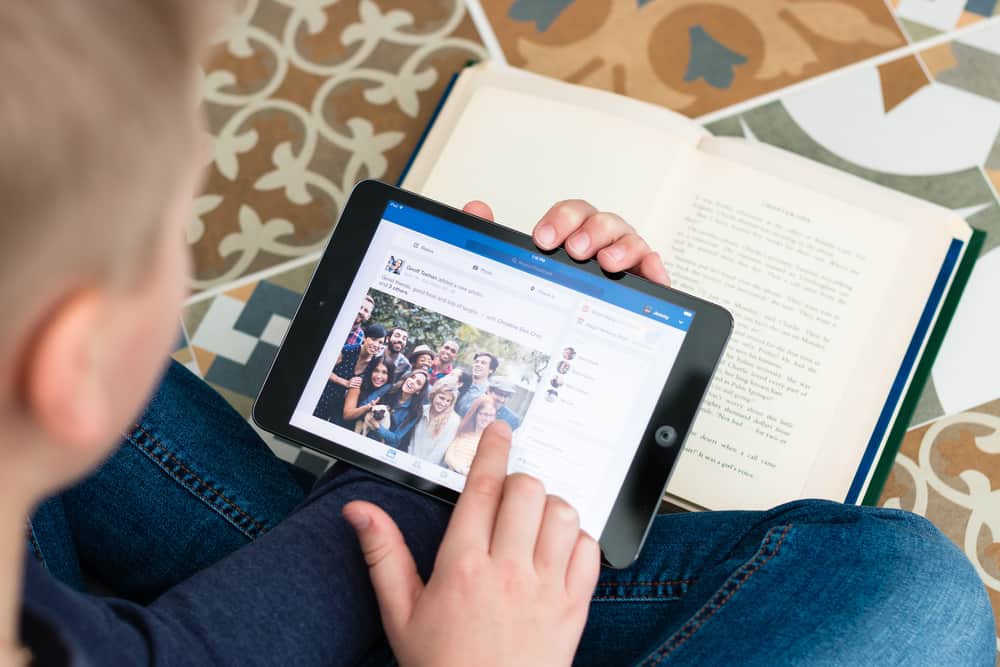 You can gather much-unwanted attention on Facebook, and sometimes, it can get icky. Once you upload a picture of yourself, everyone within access can see your picture if your settings aren't set correctly.
Moreover, leaving a personal picture for public view can also be hazardous. If that bothers you, there's something you can do about it.
Facebook keeps updating its features to help you better protect your profile and content. One of those features is selecting the audience for your posts. But where is the audience selector?
You can find the audience selector right where you update your status on Facebook. The steps are straightforward while updating your post from the "What's on your mind?" section. You can write posts, attach images or videos, and select your audience. You will find the audience selector right below your name.
Facebook navigation can be tricky because the platform keeps updating its features. If you want to know how to select your audience on Facebook, this article will help you. 
What Is the Use of Facebook's Audience Selector?
According to a report, Facebook currently has about 2.85 billion active users every month, and everyone can access any profile from any corner of the world.
Though there are settings in place that prevent strangers from accessing your profile, without them, you can end up sharing your pictures with anyone on the internet. 
The audience selector on Facebook enables you to control who sees your profile. Being in control of your posts' audience will shield you from unwanted attention, as well as uphold the need for your privacy.
Facebook provides you with options for selecting your audience, like "Friends," "Public," "Friends Except…," "Specific Friends," or "Only me."
Where To Find the Audience Selector on Facebook?
There are two instances when you may need to choose your audience: while posting and after posting. The steps to doing so will vary; thus, we shall discuss both instances. 
How To Set Audience While Posting?
You can select your audience from the status update box while posting. Since the steps are pretty straightforward, there shouldn't be much hassle:
Open Facebook on any device.
Click on the "What's on your mind?" box.
Compose your post.
Click on the privacy option right below your username.
Select from "Public," "Friends," "Friends Except…," "Specific Friends," or "Only Me."
Click on "Done."
Hit the "Post" button.
Some Things Will Always Be Public
When you post a comment in a public group or post, it will always be public on Facebook. Facebook does not provide audience selection for comments made on public forums. This implies that anyone can see that comment when they visit the group or post. 
How To Set Audience After Posting?
If you forgot to set the audience while posting and want to change the setting after posting, you could still do so from the post itself. Follow these few simple steps: 
Launch Facebook on any device. 
Go to the post in concern.
Click on the three dots in the top right of the post. 
Select the "Edit audience" option. 
Have your pick from the "Public," "Friends," "Friends Except…," "Specific Friends," or "Only me." 
Click on "Done."
Set Audience for All Posts
You can set the audience for all your posts at once from your settings. Go to Facebook settings and select the "Privacy" option. Next, click the "Edit" button next to "Who can see your future posts." Finally, choose the audience that suits you the best.
Conclusion
It's best to have your profile protected on Facebook and have a safe experience on the app.
It's suggested that you take further steps to bolster the security of your profile and posts.
Follow these steps to successfully set the audience on Facebook. 
FAQs
Why can't I see who shared my post on Facebook?
You can't see who shared your post on Facebook because of their privacy setting. If a user who shared your post is not a friend of yours on the platform and their privacy is set to "Friends" only, you won't be able to see the shared post. 
Where do I find feed preferences on Facebook?
You can decide what appears in your Feed through your Feed preferences. Click on your profile picture in the top right corner of Facebook. Moving ahead, select "Settings & privacy" and then "Feed."
When you post to specific friends on Facebook, do they know?
Users who share posts with a "Custom" audience can see each other's names when they use the "Custom" audience option. You can exclude or include particular friends when posting using the "Friends Except" and "Specific Friends" audience options.