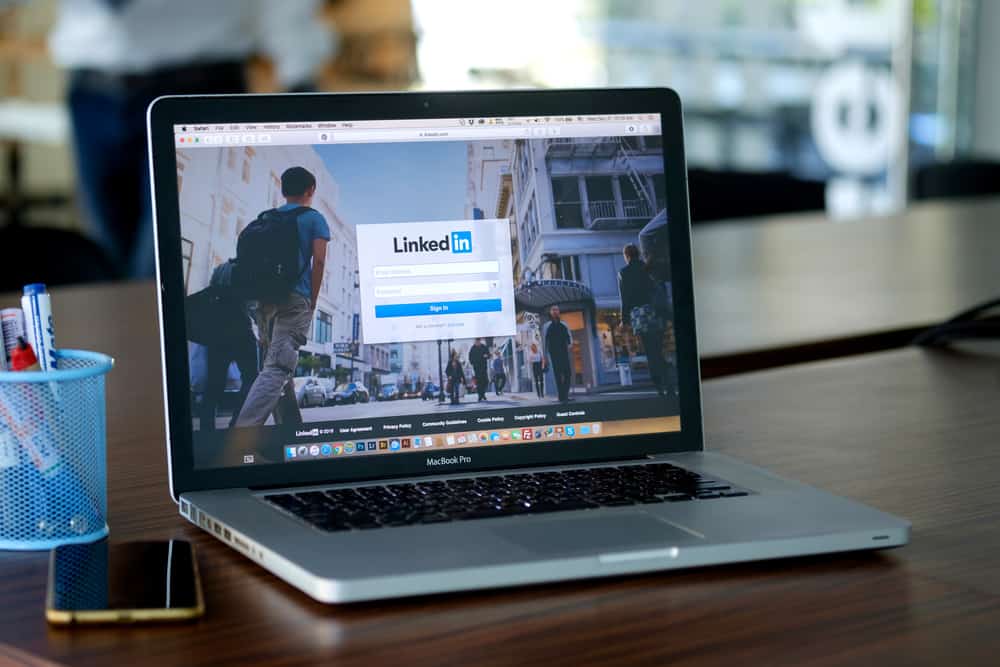 You just became a certified public accountant. Now, it's time to wear your CPA title proudly so people know they can come to you for accounting matters. Let's start with your LinkedIn profile, shall we?
Having a "CPA" title after your name on LinkedIn takes you to a different level. Currently, LinkedIn doesn't have a field specifically for suffixes, so if you want to add "CPA" next to your last name, you must type it in the Last name field.
After adding the credential to your name, you must also update your education and certifications because, most likely, anyone who comes across your LinkedIn profile will look for information connected to your CPA title.
This article will walk you through the steps to adding CPA to LinkedIn. Let's talk about this in more detail.
How To Add CPA to LinkedIn
Becoming an accountant is challenging, so once you've finished your studies and obtained your license, you will want to flaunt it professionally.
Many who want to work with you or avail of your services will probably look for you on LinkedIn to ensure you are a legit certified public accountant, so here's how to add "CPA" to LinkedIn.
Step #1: Click the Pencil Icon in the Introduction Section of Your Profile
The Introduction section is the first section you will see once you go to your LinkedIn profile. It's the area where your profile picture, cover photo, headline, current position, location, contact information, and name are located.
You will see a pencil icon in the upper-right corner. Click that.
Step #2: Type "CPA" Next to Your Last Name
After clicking the pencil icon, the Edit intro window will pop up. Right off the bat, you will see the name fields. In the Last name field, type "CPA" next to your last name. Hit Save when you are done.
Step #3: Update Your "Education"
If you haven't added the school where you studied accounting to your Education section, click the plus icon in the upper-right corner. You are only required to indicate the school's name, but you may want to fill out all the fields to impress your profile visitors.
Here are all the fields you can fill out when adding education:
School
Degree
Field of study
Start date
End date (or expected)
Grade
Activities and Societies
Description
You can also upload media or add a link to external documents and sites.
Step #4: Add Your CPA Certification to "Licenses & Certifications"
Anyone can add "CPA" to their name, but only those who really got it can provide details about their CPA license and certification in their LinkedIn profile's Licenses & Certifications section.
Show some proof. When you're done updating your Education, scroll down to Licenses & Certifications and click the plus icon in the upper-right corner. The name of the license/certification and the issuing organization are required fields, so fill those out.
If you don't have that section:
Navigate to the Introduction section and click "Add profile section."
After that, select Recommended and click "Add licenses & certifications."
You can also indicate whether the license/certification has an expiration and, if so, when; the date it was issued; the credential ID; and the credential URL.
Step #5: Add Your Test Scores
If you are comfortable sharing your CPA exam score, you can put that in the Test scores section. The Test scores section is an additional section that you can add to your profile:
Click the "Add profile section" button that you can find below your profile name.
Select Additional and click "Add test scores."
Step #6: Add Your Honors and Awards
Showing the honors and awards you received throughout your CPA career (and the ones before you became a CPA) on your LinkedIn profile can attract professionals high on the totem pole and valuable.
LinkedIn is all about networking, so if you want to connect with people with a solid influence to strengthen your network, show them what you've got!
Click the "Add profile section" button that you can find below your profile name.
Select Additional and click "Add honors & awards."
Conclusion
According to Test Prep Insight, the CPA exam is so complex that almost half of those who take it fail. That is why certified public accountants deserve admiration and respect in and outside their field.
And as a CPA, it is understandable why you want to brag about your CPA title and put it at the end of your name every time. That's something to be proud of!
Companies, especially large ones, need an accountant because they need someone who knows how to keep and manage financial records and transactions and will ensure that taxes are paid on time to avoid dealing with issues involving tax laws.
Some of those companies are looking for qualified accountants on LinkedIn. If you want to get noticed and stand out from the crowd of CPAs, add the "CPA" credential to your name and then update your education and licenses/certifications.
A high test score and honors and awards can make you shine brighter, so if you have them, show them!