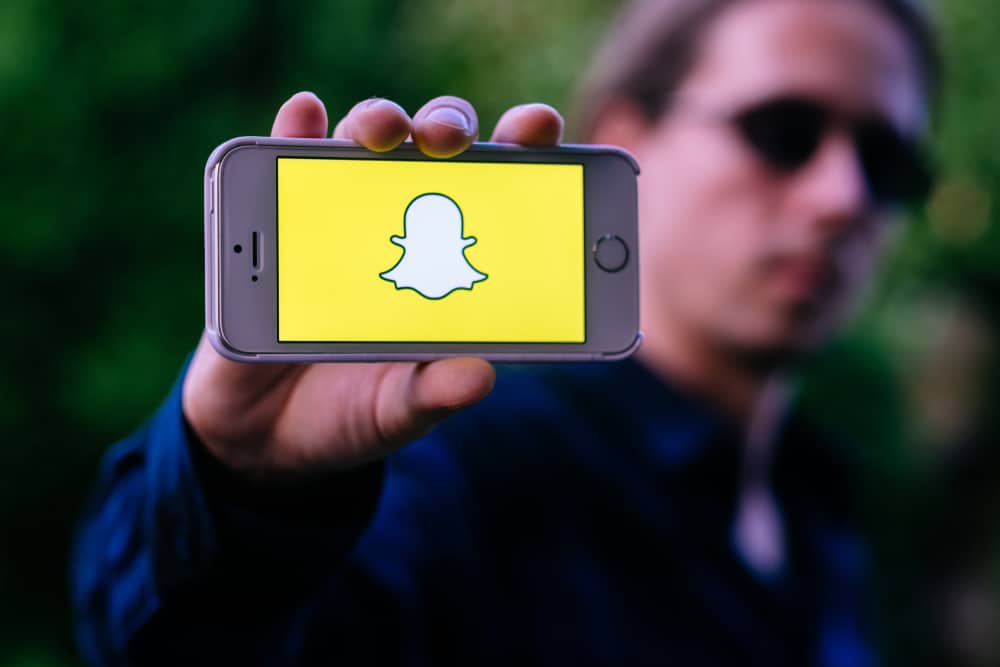 The introduction of memes has made chatting fun on many social media platforms. With memes, users can add expressions and animation, resulting in an unimagined level of joy instead of using text alone. Memes make the use of apps like Snapchat interesting because users can view various memes every day and will never get tired of them.
If you are new to Snapchat and wondering how to make your snaps interesting by adding memes, this guide will teach you how to achieve that.
Sending memes on Snapchat is like sending Gifs. You need to select a suitable sticker, click on GIF, choose the GIF you would love to send, and send it after modifying it to your satisfaction. These are general steps, and if you want steps for iPhone or Android, the guide has explained them!
Sending memes on Snapchat can be challenging if you have never tried the feature. Thankfully, this guide has introduced the importance of using memes on Snapchat, how to send them from your gallery, and how to send them when using an iPhone or Android device. If you want to learn more about sending memes on Snapchat, you are in the right place!
Why Use Memes on Snapchat?
Many platforms have exploited the GIF feature introduced in 1987 by Steve Wilhite to enable users to express themselves better. Imagine the difference between sending plain text and accompanying a relevant meme that illustrates the situation.
Moreover, there are several GIFs that Snapchat users can send on the app, making it better because they can find a meme that fits every situation. If you want to make your interaction interesting on Snapchat, adding memes is a better way of achieving that.
How To Send Memes on Snapchat From Gallery
If you have a saved meme you would love to send on Snapchat from your gallery; you can do so by following the steps explained below:
Ensure your gallery has a relevant meme you would love to send through Snapchat.
Navigate to your gallery and find the meme.
Tap on the share icon, and choose to share via Snapchat.
The meme will be indicated on Snapchat, and choose to share it with a friend or post it to your story.
How To Send Memes on Snapchat Messages Using iPhone
If you want to send funny memes on Snapchat messages using your iPhone, you must use the Giphy keyboard, which gives you millions of funny images to choose from. If you don't have the keyboard, ensure you follow the steps below to add it:
Open iPhone's Settings.
Navigate to general and select Keyboard.
Tap on Add New Keyboard and select GIPHY to add it.
After adding GIPHY, click on it to open settings.
Enable the Allow full access option, and select the Allow option.
Once GIPHY is added as one of your keyboards, you can switch between them and use it to send Snapchats by following the steps below:
Launch Snapchat.
Click on Chats and tap on the message to which you want to send a meme.
Long-press the globe icon, and select GIPHY from the listed keyboards.
Use the search bar to find a suitable GIF, and tap on it to copy it once you find it.
Paste the GIF in the text bar and tap on the Send icon.
How To Send Memes on Snapchat Using Android
It is easy to send funny images to your friends using the Gboard keyboard on your Android phone. If the keyboard you are using is not Gboard, you must first enable it as explained below:
Open Play Store and type Gboard on the search icon.
Install it on your Android phone.
Run the installed keyboard, and tap on Enable in Settings.
Go to your Settings app, and tap on System.
Click on Language & Input, and select virtual keyboard.
Set Gboard to be your default keyboard.
The above steps will enable you to have the Android keyboard with numerous stickers and GIFs you will choose from. Once the keyboard is set as default, send memes on Snapchat using these steps:
Open Snapchat.
Click on chats to navigate to the messages section.
Select the message inbox that you would love to send a meme to.
Click on the text bar to pop out the keyboard.
Click the GIF icon, and select a suitable funny image that fits your situation.
Click on the send button.
Conclusion
Using memes is a great way to make interactions on Snapchat interesting. There are millions of memes in the world today, and if you have a meme on your gallery, Snapchat allows you to send it on Snapchat easily. If you are new to Snapchat and want to be an expert in using memes on the platform, read this guide for more options for sending memes on Snapchat!