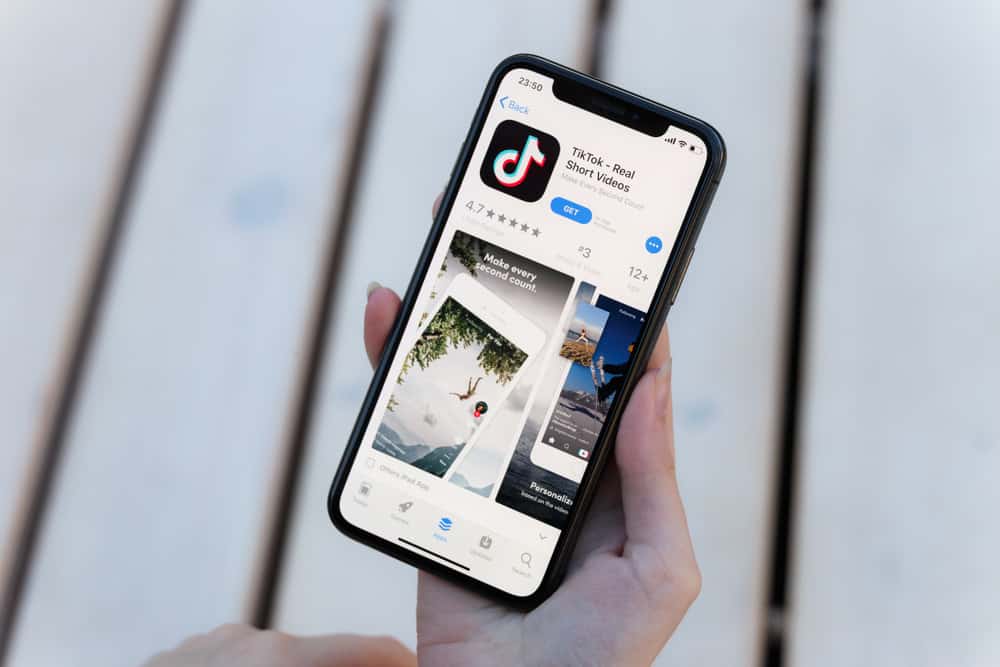 TikTok has emerged as one of this generation's most popular social media apps, and it's only growing! The types of content available on the app have started to shift as new trends emerge.
TikTok now has a new popular feature called stitches. What are stitches, and how can you view them?
Stitch is a feature on TikTok that enables you to combine the video you are creating with another existing TikTok video. You can watch stitches on TikTok by going to the Discover section and searching for the hashtag 'stitch.' Performing this search will show you a variety of popular stitches that are going viral on TikTok. It's that simple!
Stitches are a new fun way to respond to your favorite TikToker videos by stitching together a video of yourself with it.
While TikTok does not make this new feature immediately apparent, it's still pretty easy to look up stitches on TikTok by following a few easy steps.
So keep reading if you want to learn more about stitches on TikTok. We discuss what stitches are and how to view them on TikTok.
How To View Stiches on TikTok?
Unlike Twitter, where users can see everyone's quote replies at the click of a button, TikTok does not yet have that easy access to view stitches. But that does not mean you will not get to see them!
There is a way you can manually search for stitches. All you have to do is follow these few simple steps:
Open the TikTok app on your mobile device or PC.
Tap the search icon at the top.
Search for the word "Stitch."
Select the "Hashtags" tab.
Select the hashtag you want.
Now you can see all the latest stitches on TikTok, displayed according to popularity.
How To See Stitches From a Specific Account?
What if you want to look for stitches from a specific person? Or an influencer you follow? You don't have to go through billions of stitches to find the one you want.
There's a more straightforward way to do it. Here's how:
Open TikTok on your mobile device or TikTok.
Tap the search icon at the top.
Look up "#[email protected]," where the username is the name of the account that you want to view stitches from. 
Run the search, and you will see a variety of popular stitches made in response to the user you searched for! There you have it!
The search function is handy if a popular account has asked followers to respond to a post and may not be immediately evident to most users.
You can use the same method to look for stitches from friends and smaller accounts. All you need to do is change the username for each search!
What Are Stitches?
In the past couple of years, TikTok downloads have shot up the charts as more and more people join the short-video platform. What started as 15-second videos quickly turned into one-minute videos, and as of July 2021, TikTok has upped the limit to three minutes! 
Increasing the length of the videos helped TikTok gain more users and increased the amount of time people spend on the app. Not to mention the insane content that started coming out of it. 
Since then, TikTok has been introducing interesting new features, effects, and hundreds of filters to keep the users engaged with the app. And this strategy has worked very well for the social media giant as TikTok became the top grossing non-gaming app worldwide in February 2021, leaving all its competitors behind.
The latest new viral trend that you must be updated with is the Stitch feature. 
A TikTok stitch allows users to combine two or more videos. This has enabled TikTokers to experiment creatively and make duet-like videos that have been going viral on the platform.
This feature allows users to expand and iterate upon existing videos. Popular users also use this feature to respond to questions they receive on the forum. 
TikTok has been known for many of its collaborative features, such as duets, another popularly used part of the app. And like all of these features, stitches ultimately make the platform more inclusive and community-based, regardless of your number of followers. 
Conclusion
Whether it's a dance challenge, a viral question, or a musical duet, stitches will let you experiment freely with your creativity while also giving your followers fun content to binge on!
And if you're looking for your video to get viral, stitches are the best way to do that right now! So go crazy with your ideas and let the world see. 
FAQs
How can I see who sewed my video?
You can see who sewed your videos by typing "[email protected]" in the search bar and running the search. You will see all the people who have used your videos for stitches!
What is the difference between a duet and a stitch?
While a duet lets you have your video playing split screen next to another video, stitches allow you to incorporate up to five seconds of someone else's video before you put your own.