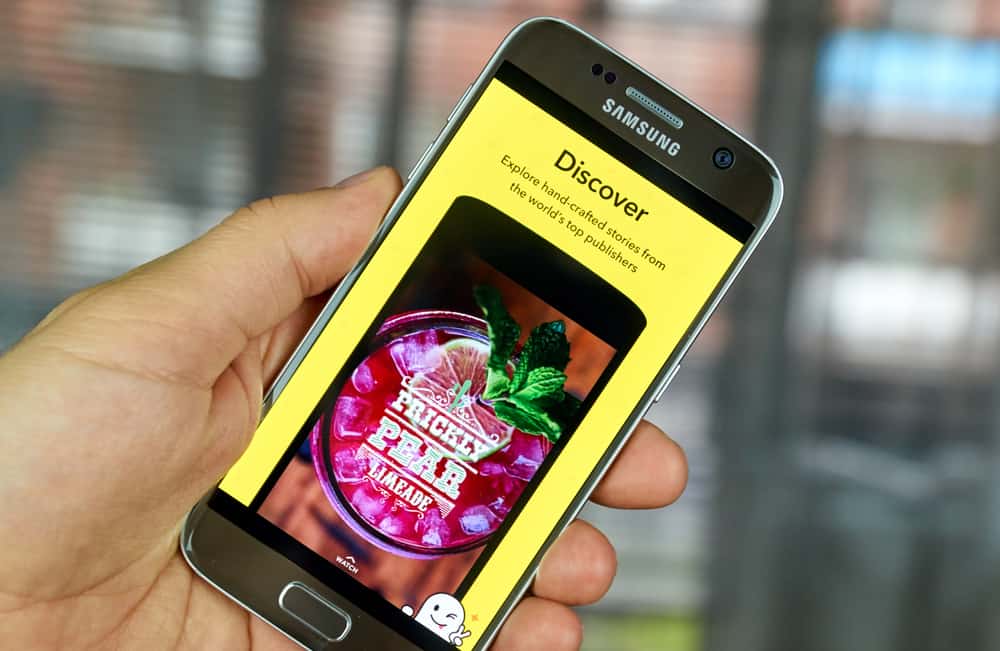 Snapchat is the social media underdog that has held its ground for years. The company is worth $18.5 billion, thanks to its Gen Z-friendly aesthetics and robust privacy features.
In addition, the app has made tremendous progress with keeping most of its features like Lenses and Bitmojis highly customizable.
However, one more helpful feature that makes navigating the app easier is Snapcodes. So, how can you scan a Snapcode?
You can scan a Snapchat code in real-time using the Snapchat built-in camera. The second method is to scan the Snapcode from your gallery using Snapchat.
Throughout this guide, you'll learn everything about how to scan Snapchat code and how you can generate your own Snapcodes with a few simple steps.
What Is a Snapchat QR Code?
The Snapchat QR Code, better known as Snapcode, is a unique QR code that allows users to access different features on the app. Users can use it to add friends, share links, access customized lenses, become part of exclusive groups, or share videos and other media.
While you can use the feature with any run-of-the-mill QR code scanner, scanning them through the Snapchat app is much safer and more convenient.
The Scan feature is reasonably practical as you can use it to solve math problems, identify a vehicle or plant unknown to you, or find facts about a specific health product.
You can also create custom Snapcodes that redirect to specific links, groups, or lenses. More on that later.
How Do I See My Snapcode?
When you set up your Snapchat profile, Snapchat automatically assigns you a Snapcode that others can use to look you up on the app and add you as a friend.
You can access your Snapcode through the following method:
Launch the Snapchat app on your mobile device.
Tap on your Bitmoji in the top left corner of the screen.
Tap on the small Snapcode icon next to your username.
That will display your Snapcode for anyone to scan. Moreover, you can save it to your camera roll or share it as an image through other media-sharing platforms like Whatsapp and Telegram.
How To Scan a Snapchat Code?
There are three ways you can scan a Snapcode. Both of them are described in detail below.
Method #1: Scan a Snapcode Using the Snapchat App
Snapchat automatically scans any Snapcodes within your camera's FOV when you're using the app. Here's how to do it:
Open the Snapchat app on your smartphone.
Point your camera towards the Snapcode you want to scan.
Tap on "Snapcode Detected" at the bottom.
Enable the Real-Time Snapcode Scan
If your camera does not pick up Snapcodes, you might have a real-time scan disabled. Go to Snapchat settings, select "Real-Time Scan" under the "My Account" section, and enable the Snapcodes option.
Method #2: Scan a Snapcode From Your Gallery
You can also scan a Snapcode on Snapchat straight from your gallery without using the camera. Here's how to do it:
Open the Snapchat app on your mobile device.
Tap on your Bitmoji in the top left corner.
Tap on the settings icon in the top right corner.
Select "Snapcodes" under the "My Account" section.
Tap on the "Scan from Camera Roll" option.
Select the Snapcode from your gallery, and Snapchat scans it.
Summing Up
And that's all you need on how to scan Snapchat code! It is simple enough to do within the app in real time, and you can also do it from your camera roll.
Do you still have some burning questions? Refer to the FAQ section below or submit your queries in the comments.
FAQs
Can I generate my own Snapcodes?
Yes. Although, you need to log into Snapchat through a web browser to do that. You need to keep the URL for your link, group, or lense handy and follow the steps mentioned below:
1. Visit https://snapcodes.snapchat.com/ and sign in with your Snapchat account.
2. Enter your desired URL in the white text box.
3. Click the "Make A Snapcode" button.
The website will generate a Snapcode on the screen. You can scan it directly or save it to share 
How do I share my Snapcodes with my friends?
Snapchat offers you several ways to share your Snapcodes with your friends. Some of the most popular methods include the following:
– Display your profile's Snapcode on your phone and let your friends scan it.
– Send your Snapcode through the chat section to your friends.
– Use the share button on the Snapcode to share it through other social media apps.