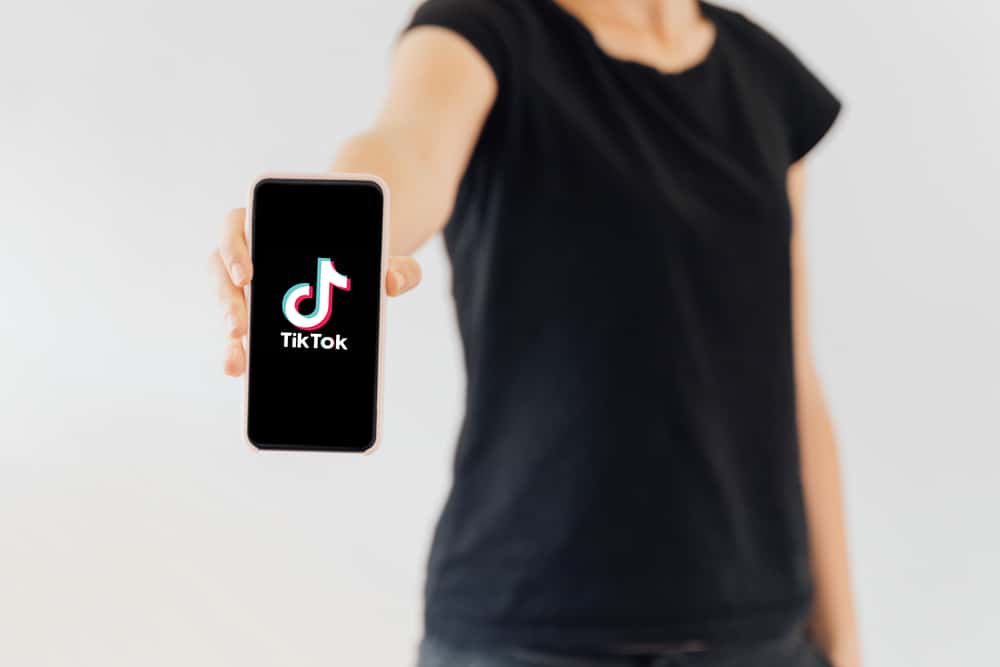 TikTok is a sensational platform that allows people to showcase their content and creativity through pictures and videos.
You've probably seen some amazing TikTok videos, such as split-screen, and you wonder how that's possible. Well, to be a proficient TikTok user takes practice, and that's why in this guide, we will cover how you can easily add a split-screen on TikTok in two easy ways.
TikTok launched the split-screen feature where users can divide their screen into two frames when sharing or creating content. The bad news is that this effect supports only two screens, but you can add more splits using other third-party apps. To add a split-screen, you need to use the duet effect on the TikTok app, and we will see how to go about it.
Additionally, we will name other third-party apps that support multiple split screens for those who want to go overboard. We will also cover frequently asked questions about TikTok and split-screen. Sounds interesting? Why don't you stick around and learn more?
Adding a Split Screen on TikTok
TikTok has plenty of cool features to aid you in showcasing to your audience some unique and interesting content. The split-screen lets you create two smaller screens and apply different effects or content.
Perhaps you've seen someone make a TikTok video, such as a dance competing with someone on the other screen. That's one way of using the split-screen.
To add the split-screen effect on TikTok, follow the steps below:
Start by opening your TikTok app and logging in to your account.
Locate the plus sign for adding videos and images at the bottom of your screen.
Once the camera opens up, either record a video of making a split-screen or select one from your phone's gallery. By clicking the icon on the right, and then click "Next".
On the next screen, you will see different effects that you can add. Start by clicking the effects, which opens the various add-ons to add.
Locate the split effect, click, and hold on to the split effect until your video gets a split-screen. Mostly one screen at the top and the other at the bottom.
That's it! You now have a split-screen successfully added to your TikTok video.
How about doing a split-screen using someone's content? That's also possible using the steps below:
Locate the video you want to use and click the arrow icon.
On the menu that opens up, locate and select duet.
With the duet selected, you will be prompted to choose a layout based on the split-screen you need.
Select a layout to use. Once selected, you will notice one screen showing the video you selected in step 1. On the second screen, that's where you need to record the content you wish to share.
Once you've recorded the content, click the tick icon on the right and add other effects to the video.
Once the effects are added, click the post button at the bottom right.
The bad side with using TikTok for the split screen is that you can only have two screens. However, depending on your content, you can use other third-party apps if you need to add more screens.
Some of the common ones to use include:
A Google search will give various tools that you can use. You can check them out to see which works best for your case. Nonetheless, using the two ways discussed in this article, you should be good to go on doing split-screen on TikTok with no external tool used.
Conclusion
TikTok is all about creating engaging and fun content, and one way to add flavor to your content is to use a split-screen. This guide covers the two ways you can add split-screen on TikTok without using any external tool. For more split screens, you can use various third-party apps.
Frequently Asked Questions
Should I enable the duet on TikTok?
Yes, you can. With duet enabled, you can add a split-screen to your TikTok videos. However, if you don't need to split your screen when creating content on TikTok, there is no need.
How can I create a split screen on TikTok?
You need to activate the duet to use the split-screen feature on TikTok. From your TikTok account, locate and click the three dots at the top right. Next, click the more options and activate the duet. With duet enabled, you can create a split-screen for your TikTok content.
Can I add more than one split screen on TikTok?
No, you can't. TikTok only supports creating two split screens. The option you have is to use third-party tools.