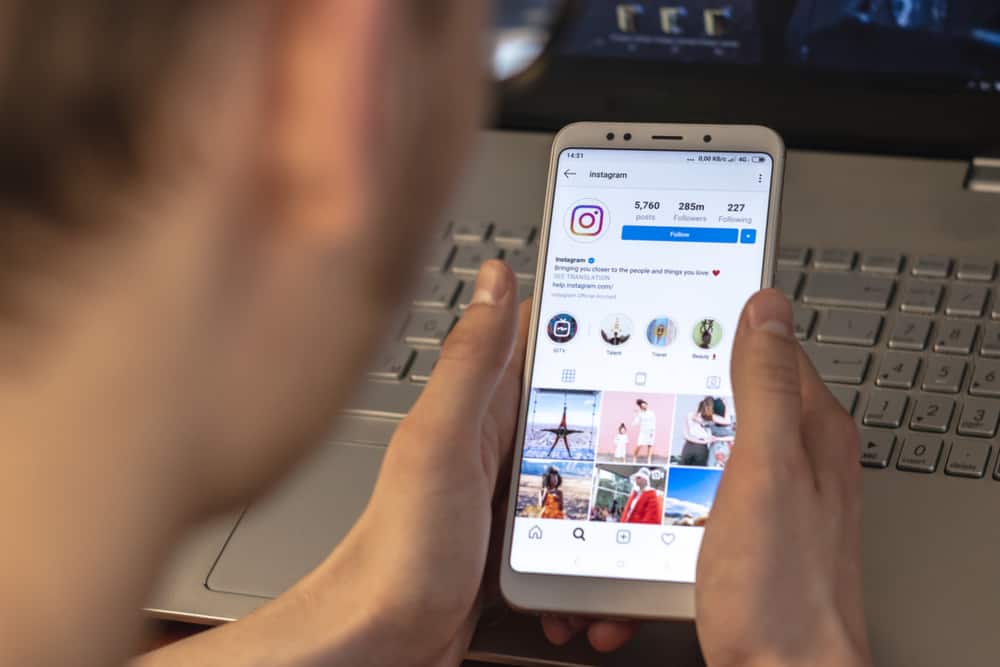 Instagram is an app that contains a world of visual aesthetics and influencer engagements. With Christiano Ronaldo being the most followed celebrity on Instagram (290 million followers) and an egg being the most liked picture (Yes, that's true!) with over 55 million likes, we all know that Instagram is not going away anytime soon.
Instagram's core features include interacting with friends, family, and other community members. So, how can you see your contacts on Instagram?
To find and connect contacts on Instagram, they provide users with two options:
1. Connect your contact list with the app and then see recommendations of your contacts' profiles on Instagram.
2. Use the search option to find people through their contact numbers.
Seeing your contacts on Instagram is a great way to reconnect with people and friends you've lost touch with.
Let's see a few more ways to connect with your contacts on Instagram and reset your privacy settings if you don't want people to find you.
How To Sync Contacts on Instagram?
The easiest way to find contacts is by syncing your contacts list with the Instagram app. It's super convenient because you get to see which one of your connection use Instagram. Don't worry if it sounds technical because you can easily do it in a few seconds.
These five easy steps will guide you through the process of syncing contacts:
Open the app or log in to your Instagram account.
The bottom right shows the profile icon. Tap to see the profile settings.
At the top right of your screen, tap the three bars and open the Settings.
Select Account, then tap on the option Contacts Syncing.
Make sure to switch on the contacts syncing option.
Let's find out what happens after connecting your contact list with Instagram.
What Happens After Syncing Your Contact List With Instagram?
Instagram privacy guidelines already mention that when a user makes an account on Instagram through their email or contact number, it's already stored in the personal information of the user's account.
So generally, the users' profiles can be suggested or recommended to other Instagram users that have your mail or phone numbers.
However, when you switch on the contacts syncing option, Instagram suggests the accounts you can follow from your provided contacts list. You can see these suggestions either in your notifications or your Instagram feed on your timeline.
How To Remove Synced Contacts From Instagram?
When you upload your personal details, including email and phone number, on Instagram, it is essential to note that your profile might be suggested to other users who have your info saved on their devices.
This is nothing to worry about because you can undo this in the settings. Your contact list is periodically synced and saved on Instagram servers, but it's secure.
However, you are allowed to delete your synced contacts anytime you want. Follow these steps to delete your synced contacts list from Instagram's servers:
Open your account on Instagram through the web on your device. You'll have to use the web version of Instagram to remove contacts.
Click on the top-right profile icon.
Click on the Edit Profile option.
Choose Manage Contacts shown at the left of your screen.
Choose the Delete All option and then Delete to ensure it's removed.
Your synced contacts will now be removed from Instagram, and you won't receive the relevant notifications.
How To Manage the Notifications Settings?
It's pretty annoying when you keep receiving "People You May Know" notifications through messages, and social media platforms are notorious for pushing notifications. 
If you don't want to receive these recommendations through Instagram, you can always choose to turn the notifications off in your settings.
You can reset or manage your notification in 4 easy steps:
Tap on the icon that's your profile picture in the bottom right corner of the screen.
Choose the three bars and then tap on the Settings option.
Choose Notifications and then select Following and Followers.
Tap the "Off" or the "On" option under the Account Suggestions option to manage the notifications.
Endnote
Instagram is highly popular for its networking, whether authentic businesses, big brands, multinationals, or influencers.
Instagram successfully aligns your personal and social life on a single platform by syncing your personal information. This is initially done when you create an account on Instagram and confirm your email or contact number with Instagram or connect your Facebook.
However, you can also choose to do it yourself by connecting your contact list with the app servers. But don't hesitate to upload your contacts because first, the connections are secure. Second, you can permanently delete them by managing the settings.
So are you now ready to go on that networking spree and connect to your old long-lost contacts again?