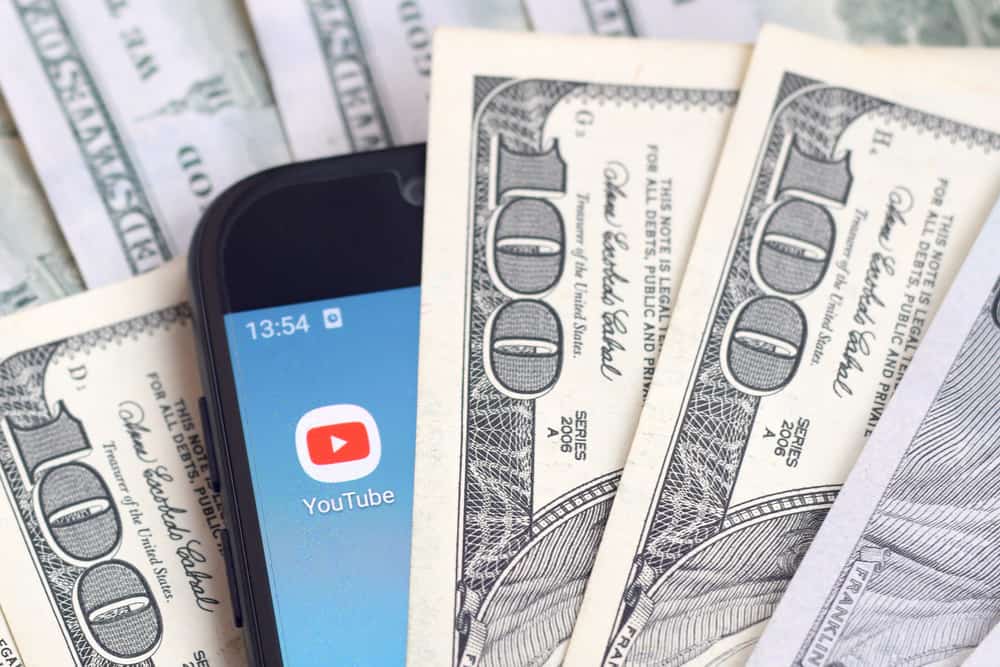 Getting paid on YouTube is one of the best things every content creator wishes. When you start creating content on YouTube, you will reach a point where your content will start earning money.
In such a case, you must add a payment method and verify it to ensure you receive the money. If you are new on YouTube and want to get paid, this post has explained how to confirm your payment method and more.
To verify your payment method, open the Google website, navigate to Google Payments page, open the "Payment methods" tab, and then click the "Verify" button beside the card of your choice to complete the verification process. From there, you can also add a new payment method.
In this article, we will explain further what a verification payment method is and its benefits, how to add a payment method, and guide you on defined steps on how to verify your payment method on YouTube on Android and computer. Let's get into this!
What Is Verification Payment Method?
Content creators commonly use the verification payment method to ensure accurate payment information. This method also shows signs of ownership. The payment method includes debit cards, credit cards, bank transfers, and PayPal.
Verification helps prevent fraud activities and ensures that the user is the only person who can access the financial benefits. Moreover, there are several benefits of verifying the payment method.
Increasing monetization chances.
Bringing about a YouTube partnership program.
Allowing one to engage in the YouTube premium revenue shares.
Building trust between the user and the YouTube community.
Providing a stable payment process.
Expanding opportunities from different brands.
How To Add a Payment Method
To verify any payment method, you need to add a payment method. The following steps will guide you on how you will add a payment method with ease:
Open the browser and navigate to Google Payments page.
Open the "Payment method" tab.
Select "Add payment method" and add your payment method.
Click on the "Save" button.
How To Verify Payment Method on YouTube
One can verify the payment method using debit cards, credit cards, PayPal, and bank transfers. Verification of the payment method on YouTube is the same on both computers and Android. To verify the payment method, the following steps will help.
Open the browser and navigate to Google Payments page.
Sign in with the same Google account you use on YouTube.
Click on the bell icon or open the "Payment methods" tab.
Select the "Verify" option on the top right side.
Click the "Verify payment method" button next to the preferred card.
Your payment method is already verified if you can't see that "Verify" option.
How To Get a Verification Code
The steps below should be used to get a verification code.
Open your browser and navigate to the YouTube verification page.
Two steps that need to be completed will pop up for the verification process to be successful.
First, select the best method by which the verification code will be delivered to you.
Click "Get Code" to receive the code on your preferred option.
Enter the 6-digit verification code on the second page and click the "Submit" button.
After completing all the above steps, Google will automatically notify you whether your number has been verified. This should take less than half a minute, and your account will be ready to start monetization hence earning some revenue and getting some benefits like engaging in YouTube membership and partnerships.
Conclusion
In this post, we've defined what a YouTube payment method is. Moreover, we've explained how to add a payment method and given detailed steps to verify the payment method. That's it!
Frequently Asked Questions
Can I change the verified payment method?
Yes. You can change the Verified Payment Method at any time. Open your YouTube account and access the YouTube studio, click on the payments option, select your current payment method, set it as the primary option, and click the save button to save the changes. Moreover, you need to re-verify your payment method again.