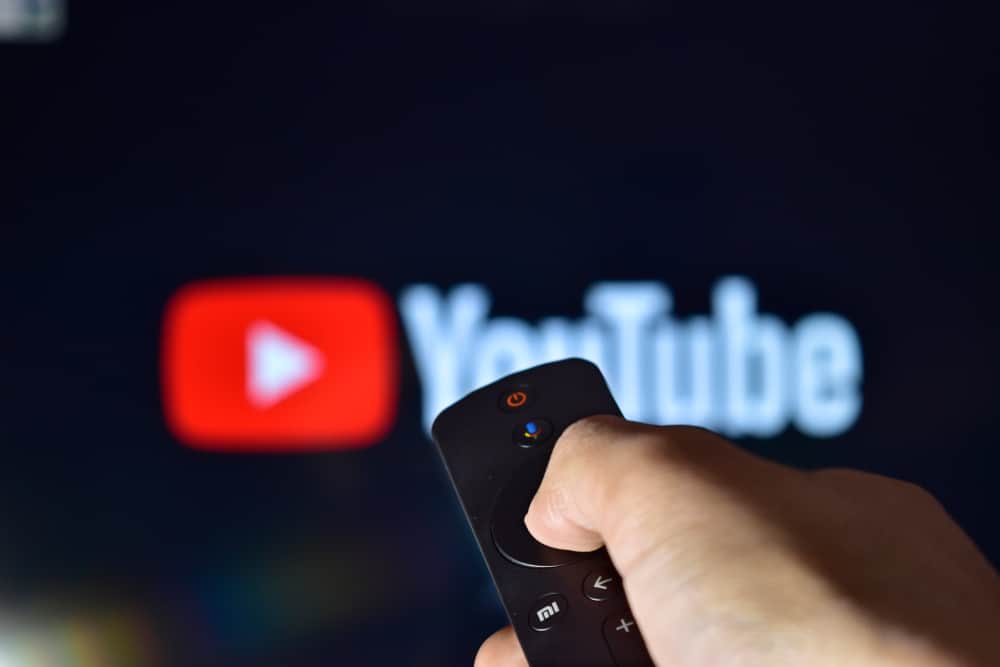 When you want to access live channels, the approach to use is to get a TV and the associated equipment, such as DVR. This method comes with numerous hidden charges.
Moreover, you will encounter cancellations in different instances. You can avoid this hassle by getting YouTube TV. So, how do you use YouTube TV?
To use YouTube TV, start by signing up for a paid subscription. Once you sign up, download the YouTube TV app on your Smart TV and sign in to YouTube TV using the mobile device. Enter the activation code on your TV to sign in. Select the account linked to your YouTube TV Base plan and click the "Allow" button. You can start watching the live channels to enjoy your YouTube TV.
What is YouTube TV? We will first understand YouTube TV and the benefits it offers. Moreover, we will understand how to use YouTube TV. Let's begin!
What Is YouTube TV?
YouTube goes beyond being a video-sharing platform. When you open YouTube, you can enjoy different videos from different creators. YouTube is free, and you only need an internet connection to enjoy the different videos on the platform.
YouTube TV comes as an alternative to traditional TV set boxes. Instead of purchasing a TV and the required set box to access live streaming from different channels, you can utilize YouTube TV. With YouTube TV, you will access over 100 live channels to interact with their live programming for a monthly subscription of $72.99.
YouTube offers this subscription option to enhance users' experience, but the feature is only available in the US region. With YouTube TV, no hidden fees are included. You only need to pay the subscription fee, and no extra charges are involved.
Moreover, no annual contracts are involved. You need no installation to use YouTube TV. You can quickly get started with YouTube TV after paying the subscription fee. With its over 100 channels, you will get the best news, movies, sports, animation channels, etc.
How To Use YouTube TV
When you want to enjoy 100+ live channels, you can get the YouTube TV app on your big screen. Moreover, you can access YouTube TV on your website directly and use it. Let's detail the steps to follow.
Open your browser and visit the YouTube TV website.
Sign in to purchase the subscription for YouTube TV.
Ensure you use your correct details and complete the purchase.
Open your Smart TV and open the YouTube TV app.
If you don't have the app installed, open the App Store for your TV and download the YouTube TV app.

You can check the detailed steps for the specific Smart TV you use on the Google website.

Once you have the YouTube TV app installed, open it to sign in.
Open YouTube on your mobile phone or computer and access YouTube TV.
Enter the activation code appearing on your TV.
Choose the account associated with the YouTube TV subscription.
Click the "Allow" button to enjoy YouTube TV on your big screen.
The presented steps are the general ones you should follow when you want to enjoy YouTube TV. However, they may slightly change depending on the type of TV you are using.
Conclusion
You can utilize YouTube TV to enjoy watching live channels seamlessly. YouTube TV has a monthly subscription cost to unlock all its features. You can use YouTube TV by downloading the TV app on your device and signing in using the steps presented in this post.
Frequently Asked Questions
It is a live channel subscription that YouTube offers to replace the traditional TV set. You must subscribe to it before you can start using the premium offer.
How much does YouTube TV cost?
YouTube TV is available for $72.99 monthly. However, it offers a free trial before onboarding the monthly subscription option. For a start, YouTube offers a discounted subscription for the first three months, but the price reverts to $72.99 moving forward. You can subscribe at your convenience and cancel the subscription anytime.